45 of the best brand marketing, PR and advertising campaigns of 2022
By James Herring on Thursday, December 15, 2022
In a world where brand marketing is constantly evolving and consumers ever elusive to engage it can be difficult to stand out from the crowd.
But over the past 12 months, some brands managed to do just that with some truly creative and inspiring work.
Whether it's a clever OOH build, PR stunt or an innovative new product launch, these businesses have shown that they're not shy of unconventional thinking.
As a result their campaigns achieve widespread acclaim.
Work like this inspires us at Taylor Herring – a PR agency in London that specialises in delivering brand fame.
So, without further ado, let's take a look at some of the strongest creative work, the best PR and marketing campaigns from brands and agencies featured in the newsletter over the past year.
(in no particular order)
#1 Timex fight back against smart tech
This Timex billboard (in NYC) took a witty swipe at smartwatches – and relentless notifications – the tagline reads 'Know the time without seeing you have 1,249 unanswered emails.'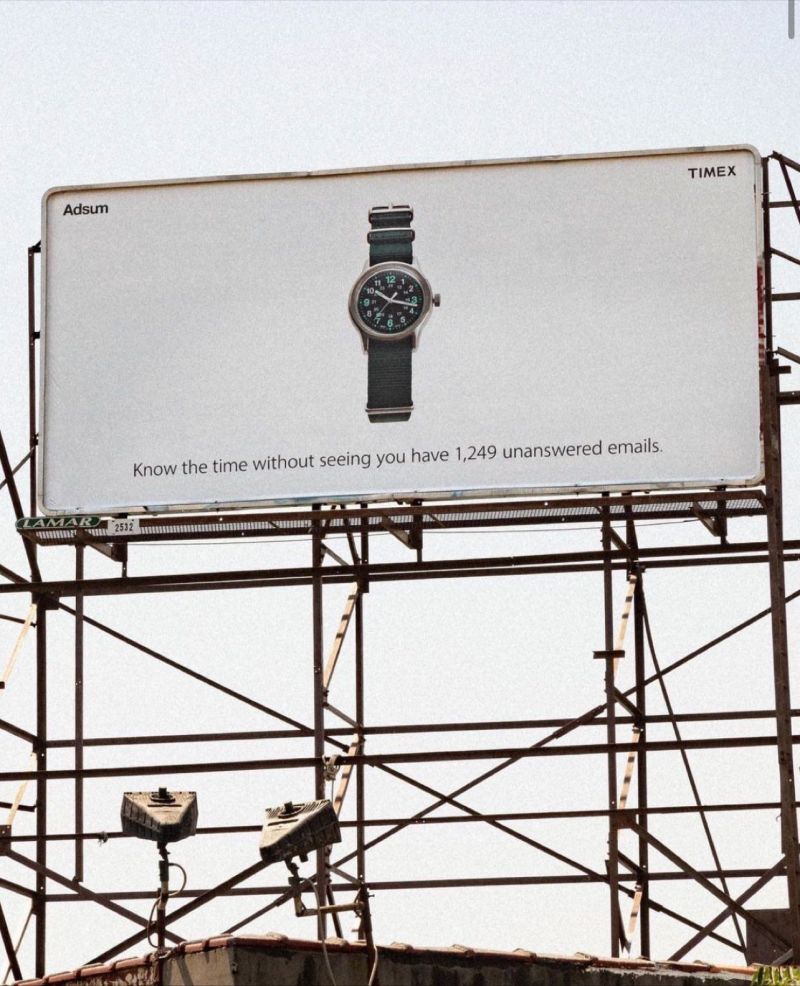 #2 Visit Iceland train horses to create 'out of office' emails
Iceland trained horses to create 'out of office' email replies so humans don't get bothered on holiday. An inspired/insane campaign from Visit Iceland enabled visitors to enjoy mountains, waterfalls and fjords without distraction.
Agency: SS+K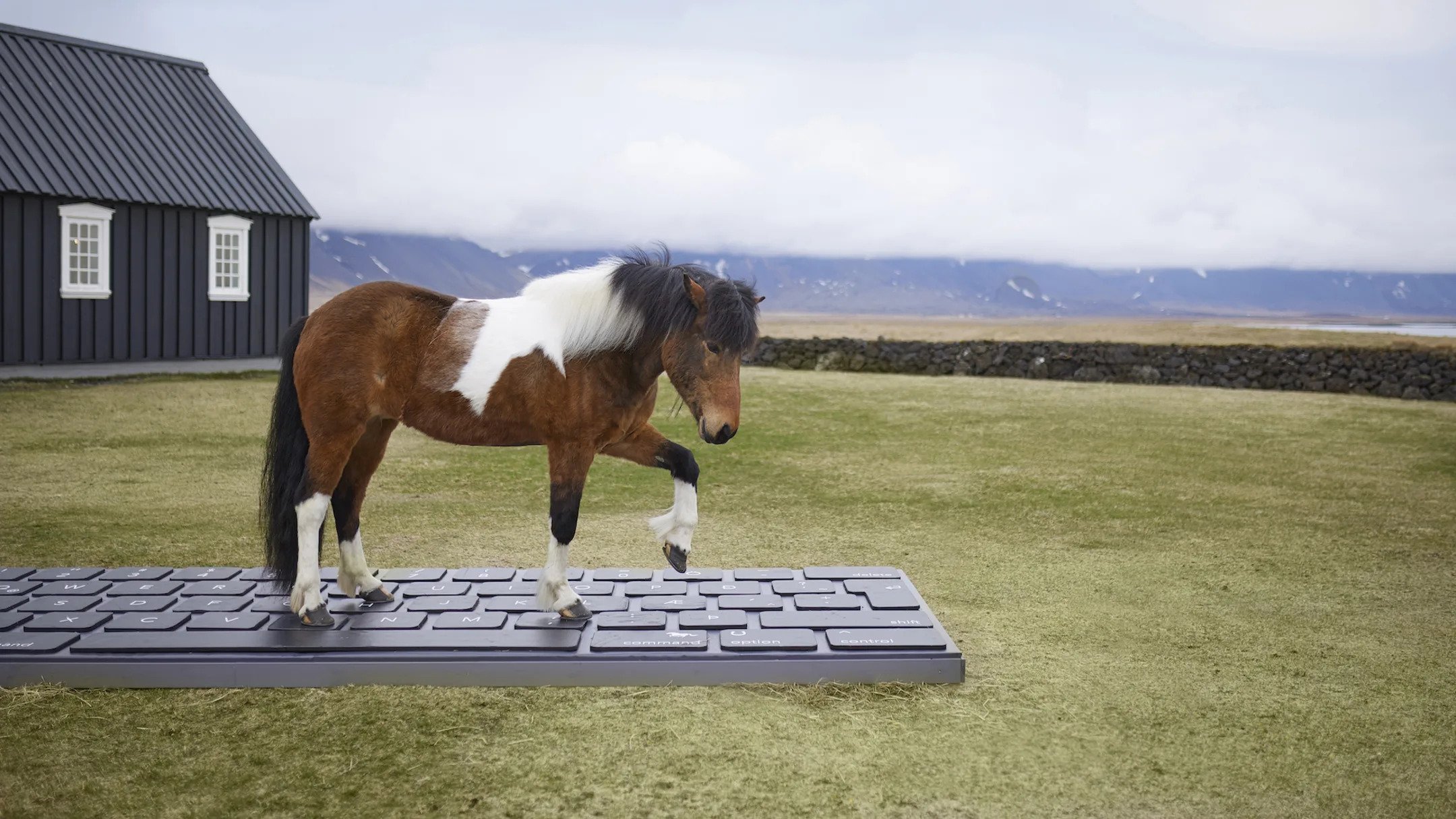 #3 London Zoo creates disruptive display in the crocodile enclosure
London Zoo lands a hard-hitting conservation message with the inclusion of handbag displayed in the crocodile enclosure.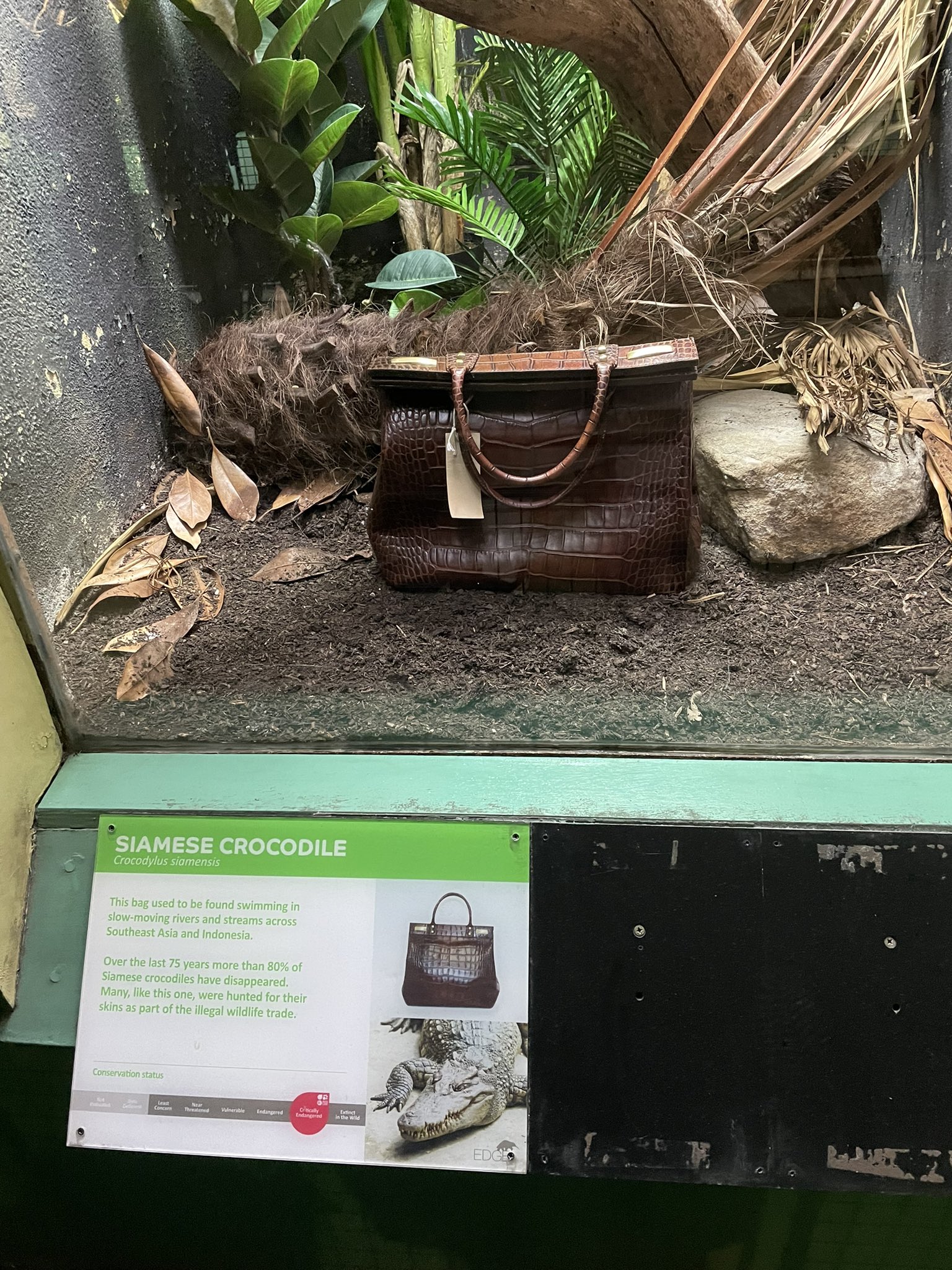 #4 Inspired Monopoly campaign teaches kids how to cope with losing
Who knew that hurling a Monopoly board across the sitting room has the potential to strengthen your relationship with your family? Games brand Hasbro teach that learning to cope with losing is actually good for your kids' development.
Agency: KesselsKramer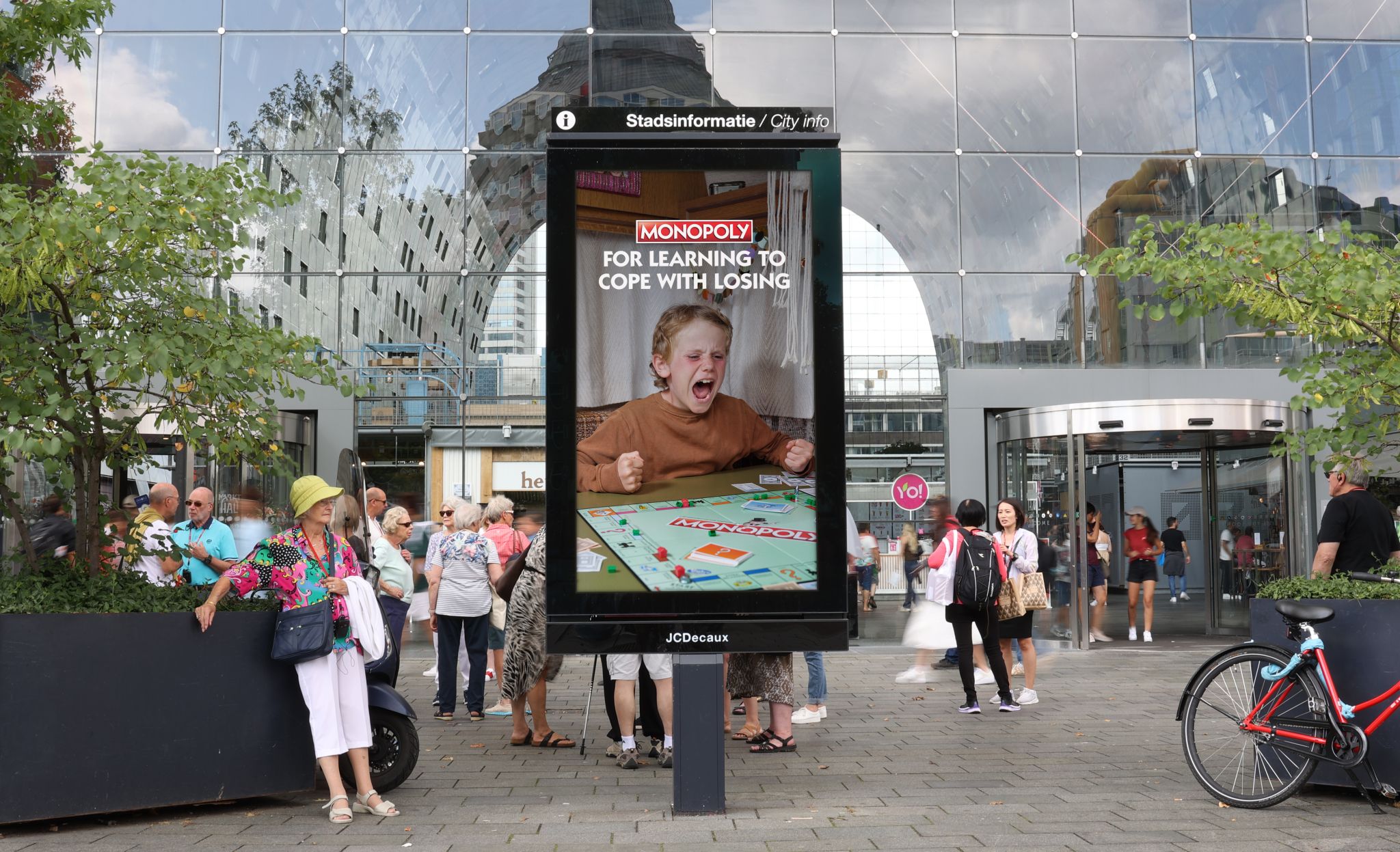 #5 Gucci x Balenciaga: Faux Vandalism
Stores across the globe were faux vandalised as part of a collaboration between Gucci and Balenciaga. The Hacker Project has now been introduced in 74 physical spaces worldwide showcasing Balenciaga pieces 'that reinterpret Gucci codes and in so doing, question the idea of branding, appropriating and counterfeiting'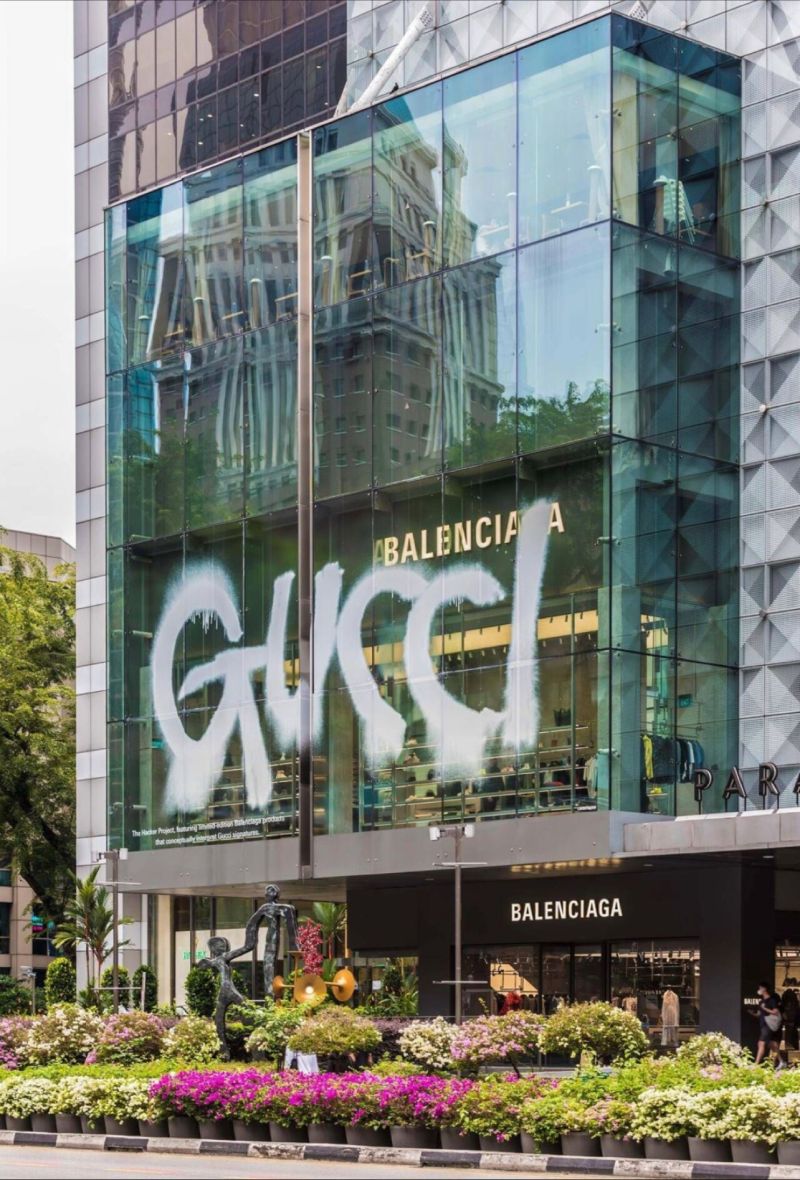 #6 This Samsung Galaxy campaign is flipping creative
Samsung's promotion for the Galaxy Z Flip 4 series featured an intriguing takeover of bus shelters in Belgium. Some regular benches in this shelter were switched out with seats styled as XL replica phones which customers are encouraged to 'flip open'.
Agency: CHIEL Belgium
#7 March For Our Lives campaign takes on gun violence in harrowing new PSA
March for Our Lives took on the US government in a powerful display of protest. The images depict row upon row of black body bags lying on the grass in Washington D.C that represent lives lost to gun violence. As the camera pans out it becomes apparent that they are lined up to spell out the words 'thoughts and prayers' – a trite phrase that is often used as a reflex response to tragic events in lieu of tangible actions to combat the issue.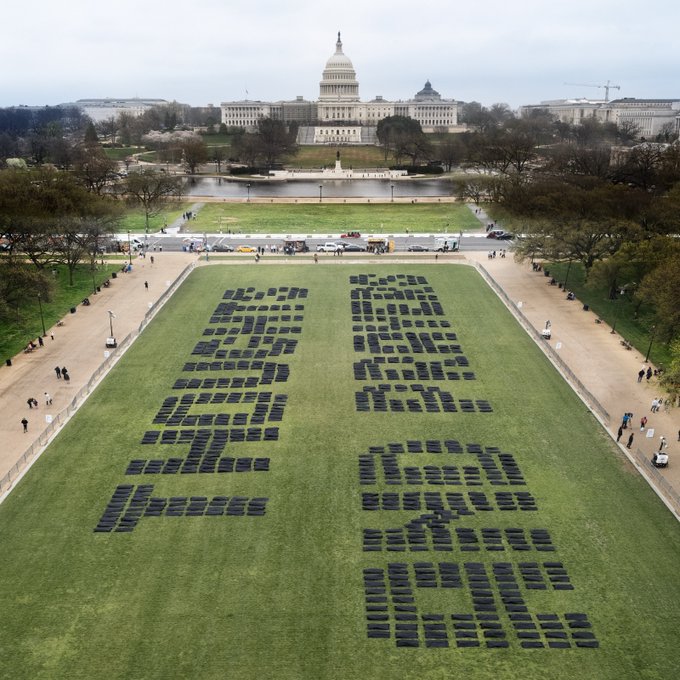 #8 Netflix install benches in parks to promote healthy conversations
With the launch of the hotly anticipated final season of Afterlife, starring Ricky Gervais – Netflix installed 25 benches in parks across the UK to promote healthy conversations around mental health.
Agency: Made By Blah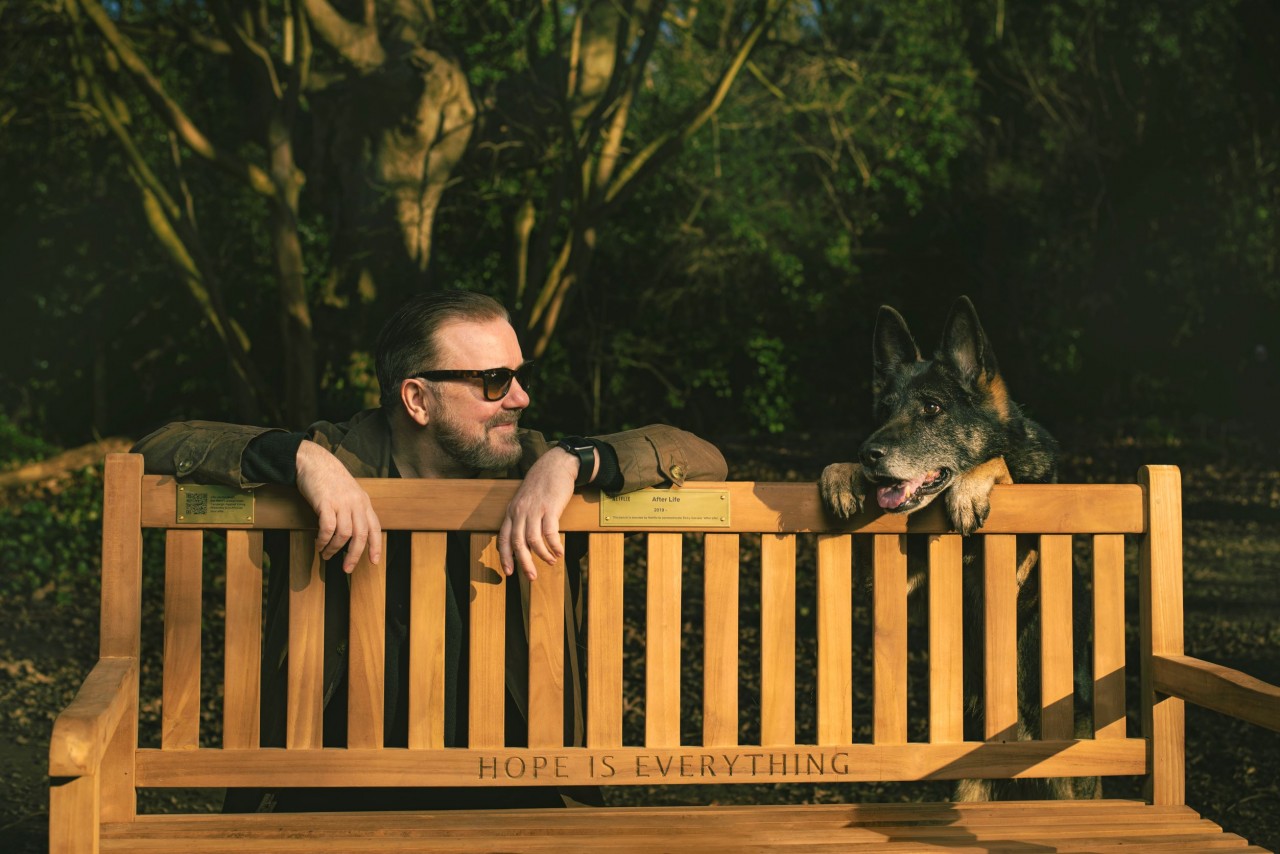 #9 Adidas create floating tennis court on the Great Barrier Reef
To raise awareness of the problem of plastic waste in our oceans, Adidas and environmental organisation 'Parley for the Oceans' joined forces to create a recycled-plastic tennis court that floats within Australia's Great Barrier Reef marine park – ahead of the Australian Open.
#10 LEGO create MRI scanner toy set
In the hope of easing children's anxieties in the hospital, the famed toy-makers designed model MRI scanners made of LEGO, which will help children to better understand the process and reassure them of its safety.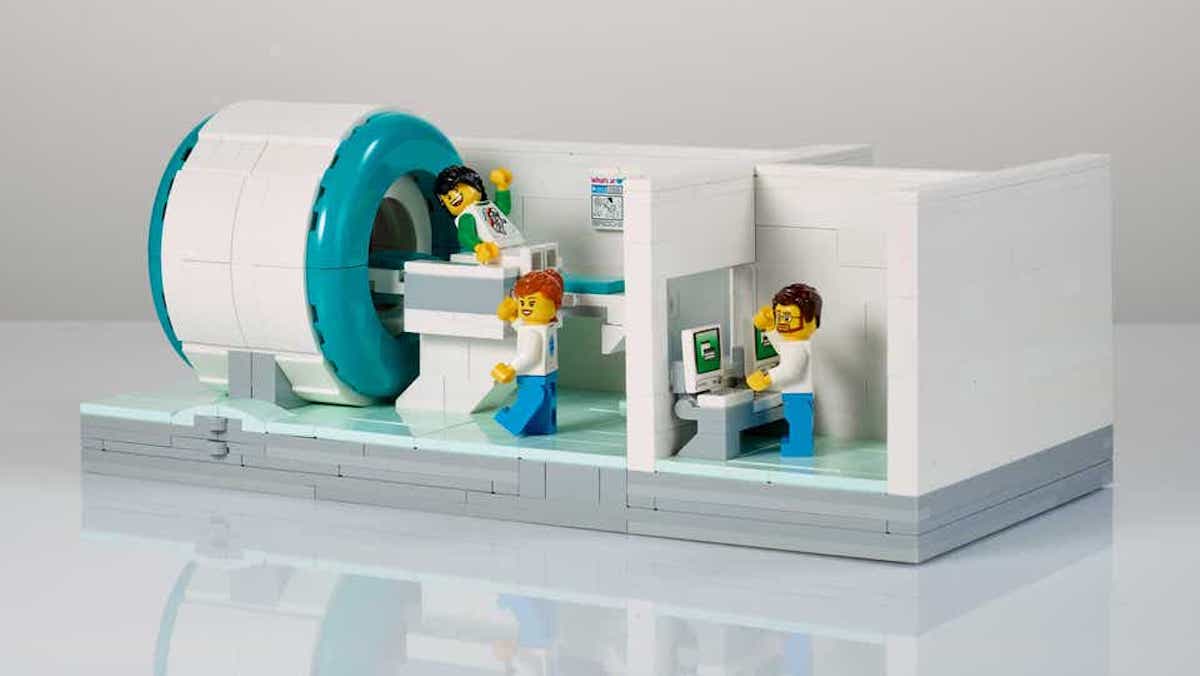 #11 Greenpeace showcases staying power of single-use plastic with vintage store
In a bid to highlight the devastating longevity of plastic, Greenpeace exhibited a plethora of retro plastic packages such as yoghurt pots, crisp packets, and detergent bottles that have washed up on our beaches, in the guise of a 'vintage webstore'.
Agency: Ogilvy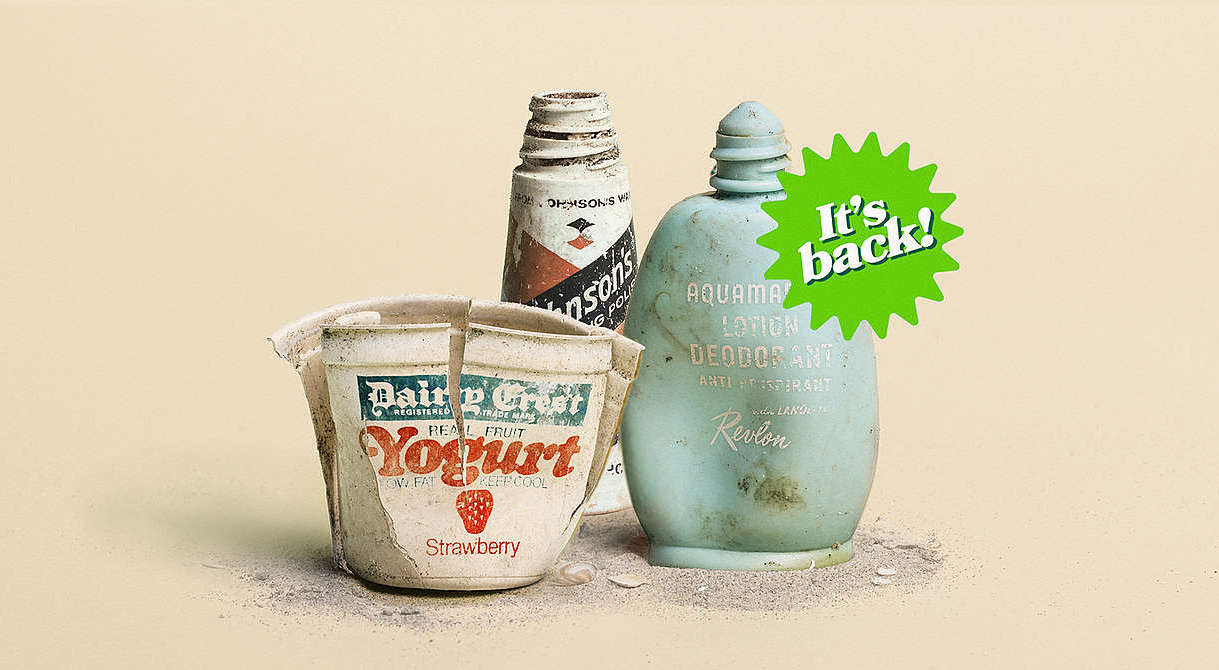 #12 Corona channels the sunshine for OOH campaign.
A "Corona Natural Billboard" installed in Brighton, uses the sun's rays to reveal the iconic bottle around the label.
Agency: Wieden+Kennedy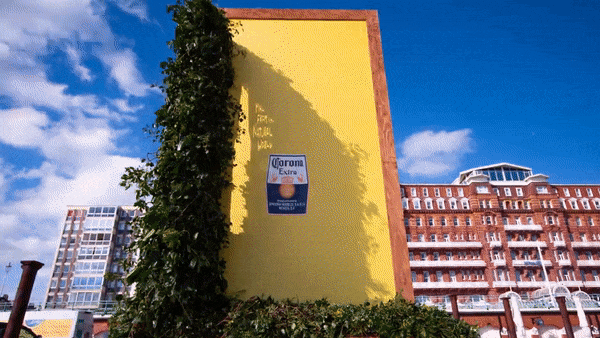 #13 Adidas ignore nudity guidelines with campaign to celebrate breasts of all women
Adidas broke the norms and "Redesigned 100%" of its sports bras to provide the perfect fit for all women. The campaign boldly ignores community and censorship guidelines to aid understanding of an issue that many women face today.
Agency: TBWA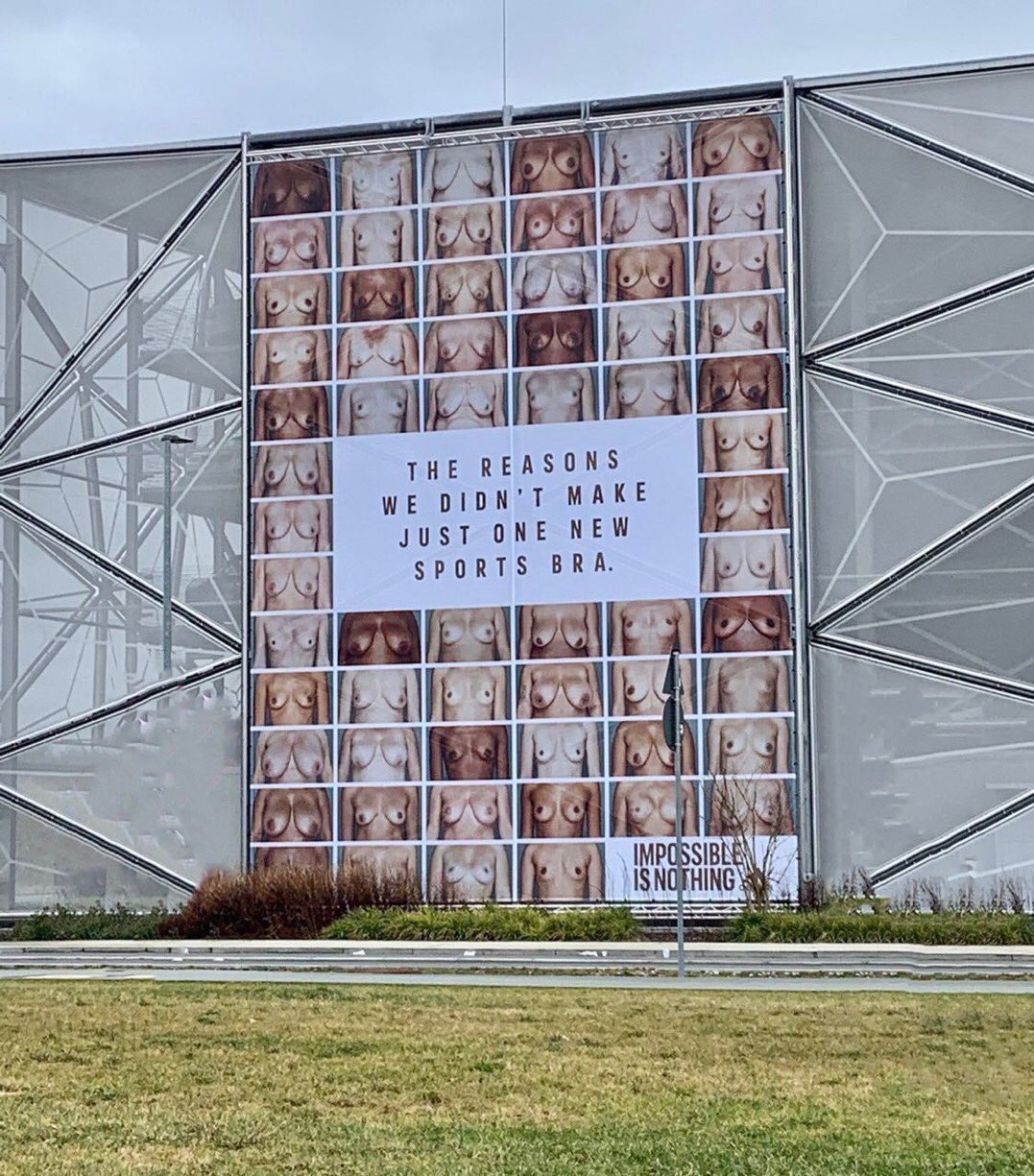 #14 Greggs launch Primark Range
Greggs and Primark team up to a selection of Greggs-branded clothing.  bodysuits, bumbags and even Croc-style dupe clogs.
Agency: Drummond Central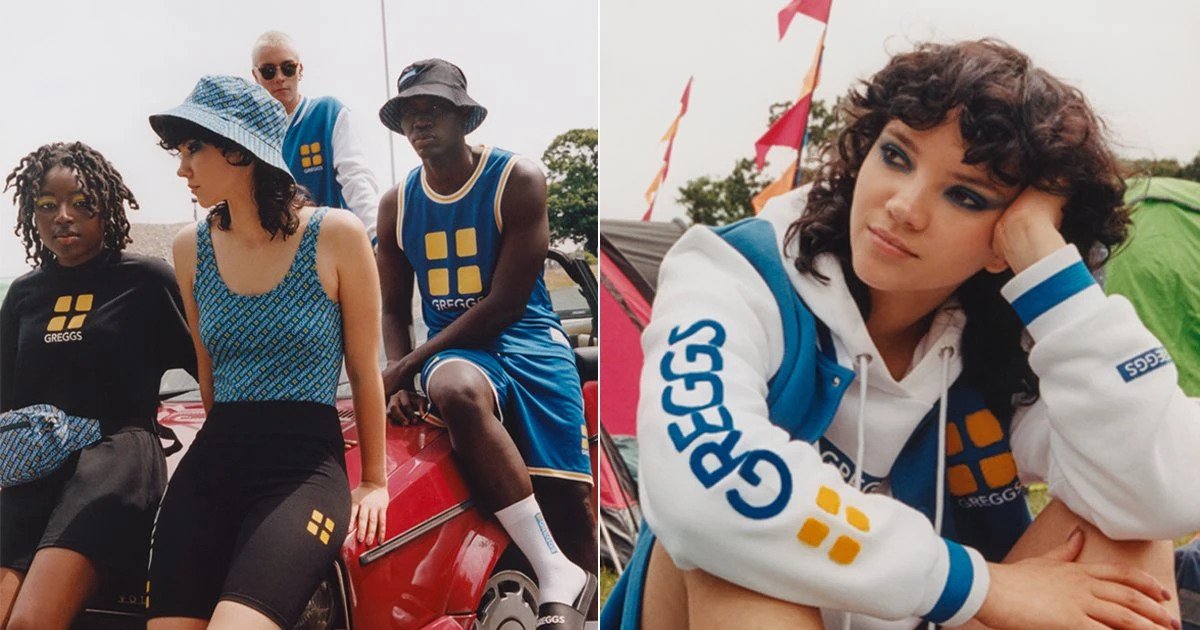 #15 Dove is encouraging women to embrace their grey hair
A campaign designed to fight age-based discrimination came just a week after Lisa LaFlamme- a Canadian TV presenter – reportedly lost her job over her decision to stop dying her hair.
Agency: Edelman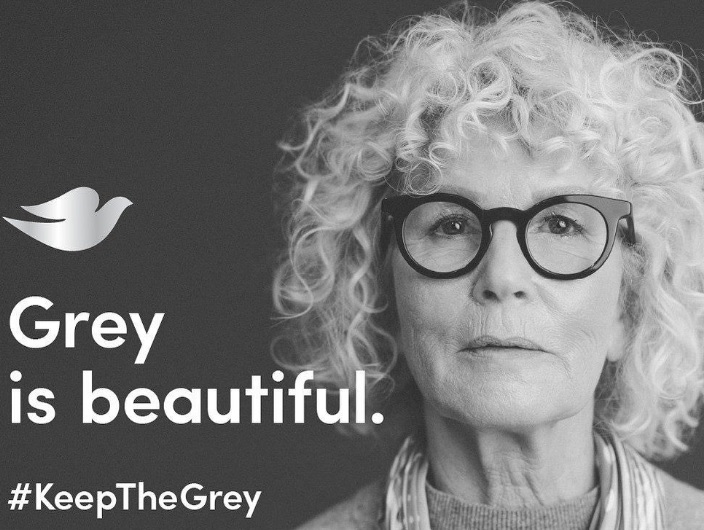 #16 Yorkshire Tea launch marketing campaign in Australia
A straight-up, tell it like it is, appeal from Yorkshire Tea spotted in Melbourne Australia. Created by the in house team.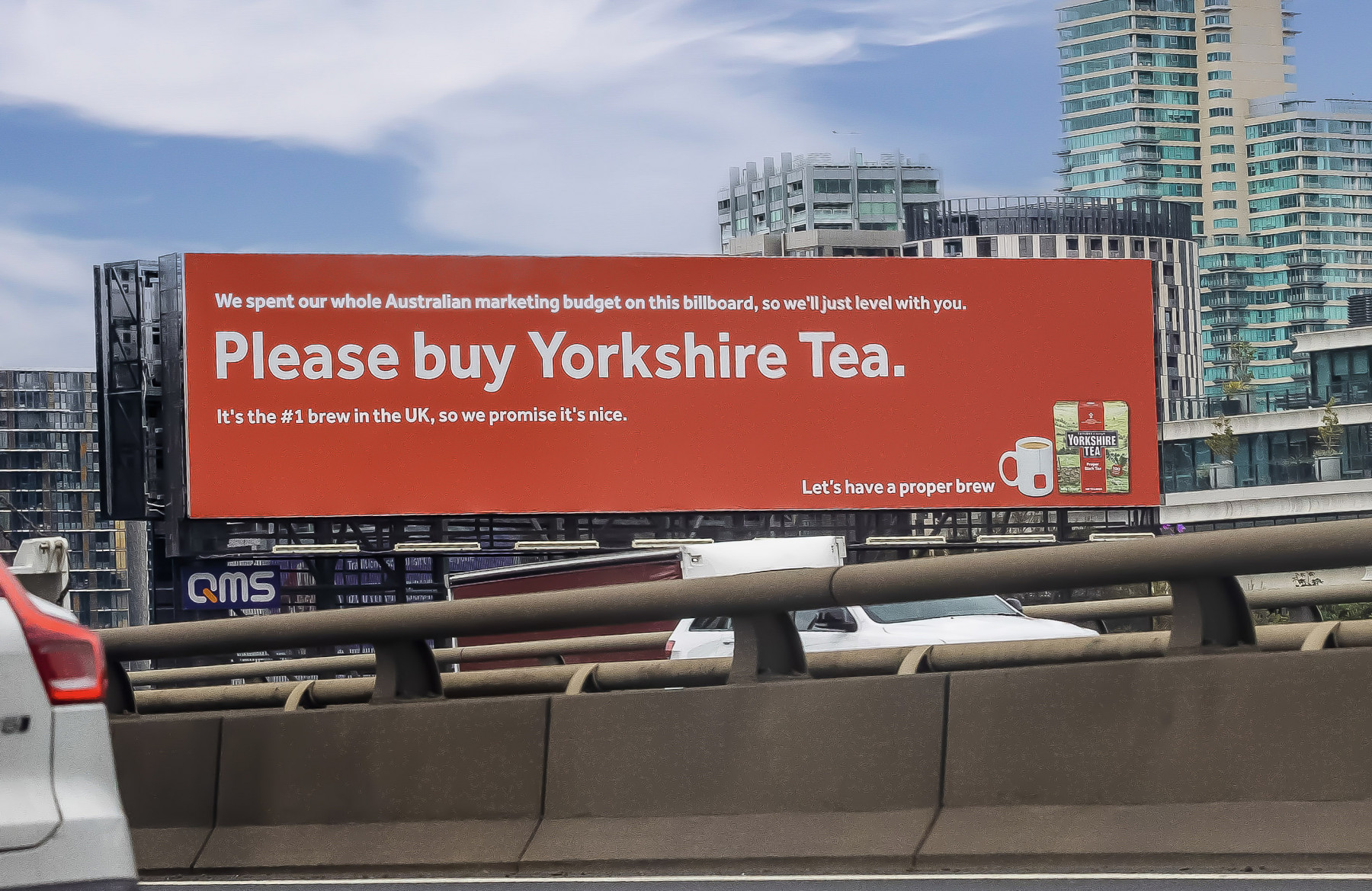 #17 Carlsberg opens underwater bar to combat drunk boating
Boating under the influence increases the risk of ending up at the bottom of the sea. To remind Swedes to abstain from alcohol at sea, Carlsberg Sweden opens an underwater bar in the summer hot spot of Smögen.
Agency: BCW Stockholm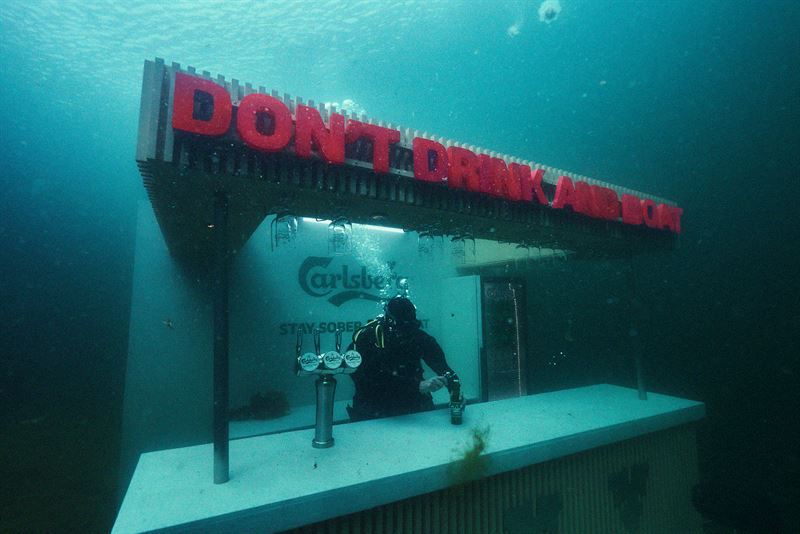 #18 Ukrainians get creative with road signs to confuse Russian Army
Ukrainians got creative with road signs to confuse the advancing Russians. They repainted all the destinations on this one – it reads 'The Hague', 'The Hague' and 'The Hague'.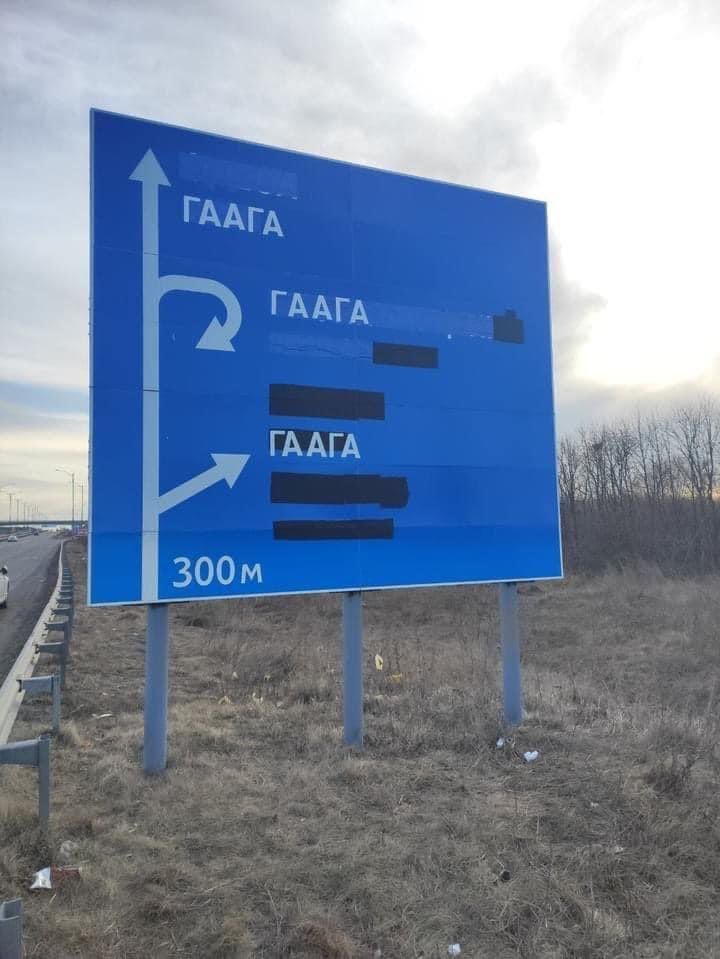 #19 Netflix mark launch of Stranger Things with experiential activations across the globe
Ahead of the launch of the new season Stranger Things on Netflix – an Upside Down 'rift' appeared on Australias' Bondi Beach overnight.  Just one of 15 activations around the world.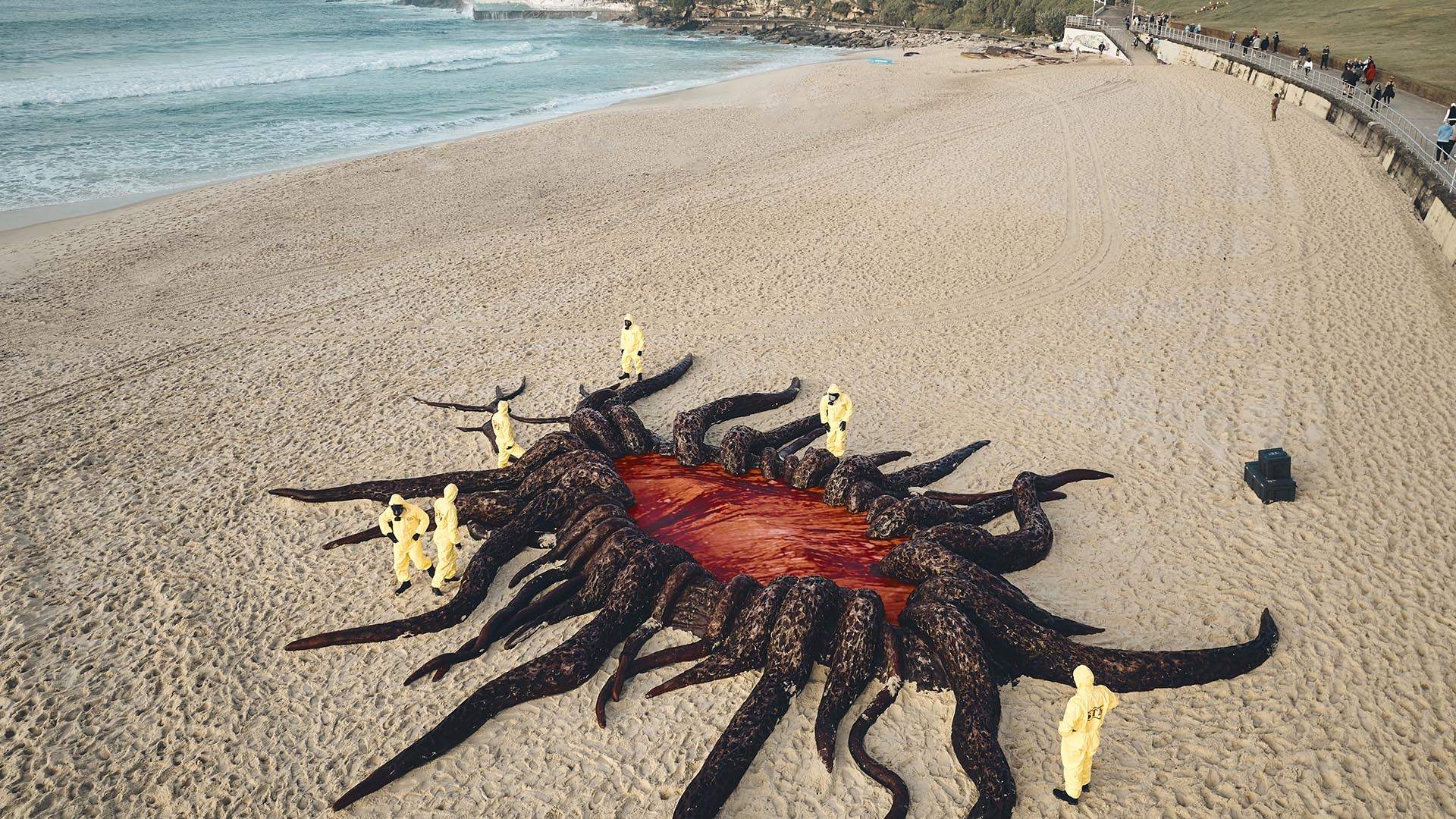 #20 Ad campaign tackles everyday gender bias
On International Women's Day in the UK a poster campaign sought to highlight unconscious gender bias. The 'Imagine' poster campaign, which is supported by Creative Equals, Goodstuff, Assembly and Open Media, ran across the UK on social, OOH and in cinemas.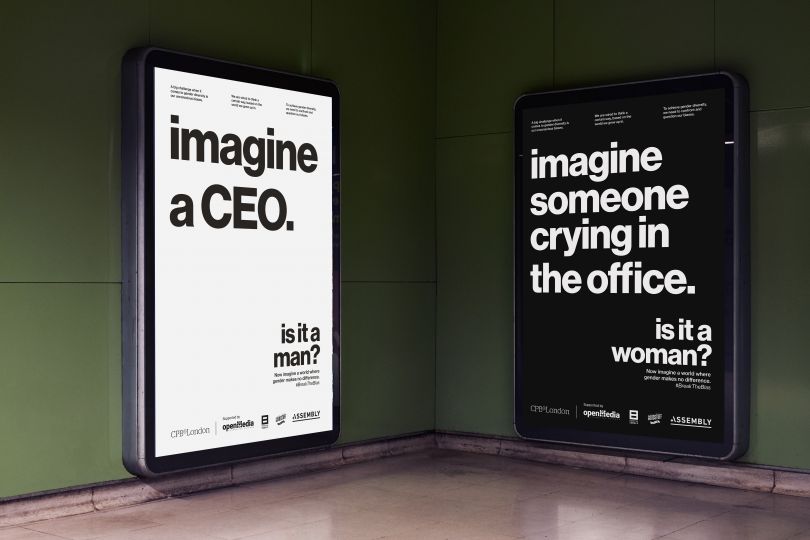 #21 Heinz leaves their mark with new ketchup stain inspired clothing line
Heinz launched a 157 piece limited-edition collection of ketchup-stained clothing and has broken into the fashion industry.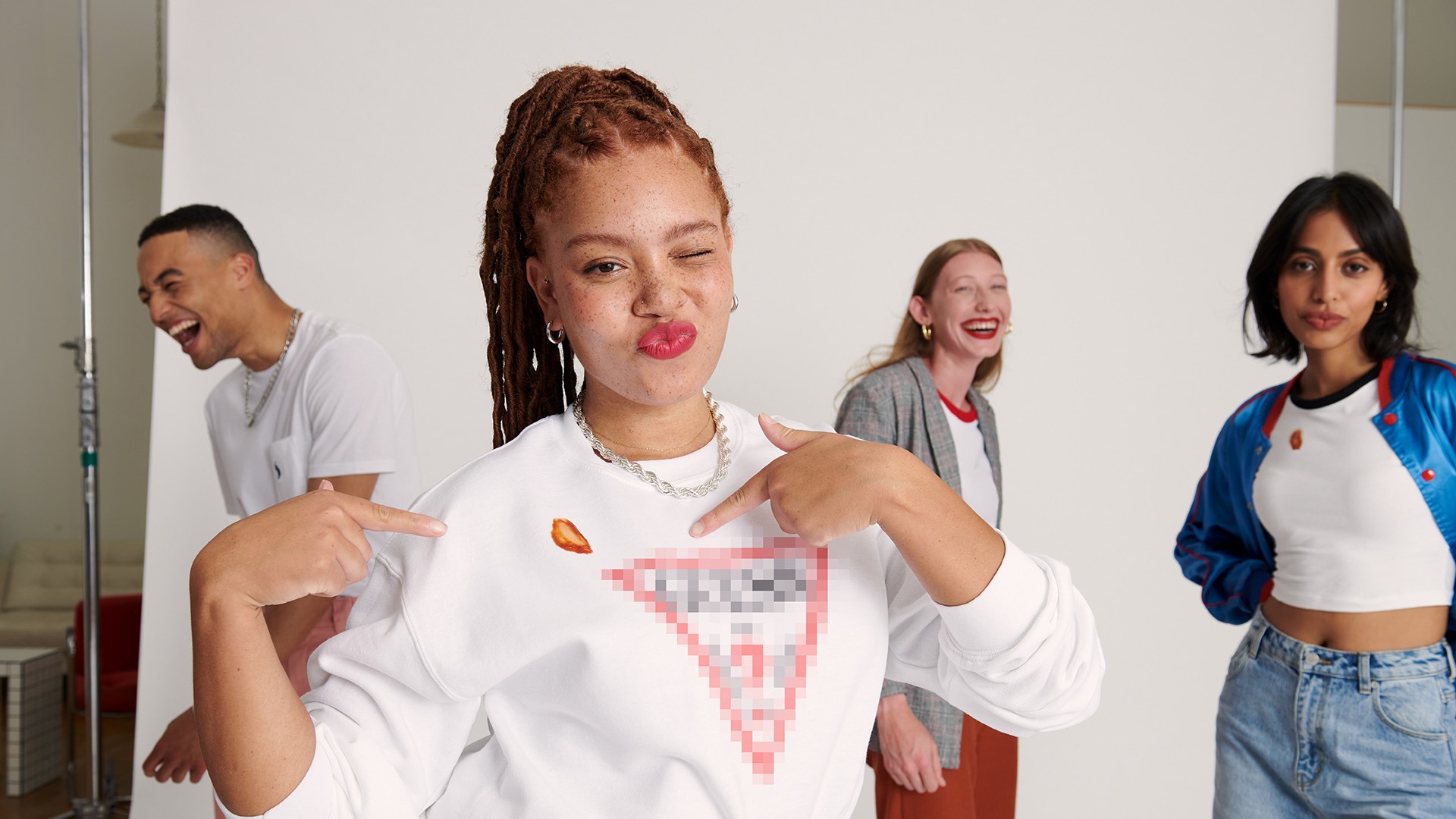 #22 Chile gives penis graffiti a purpose
The ubiquitous cock 'n' balls, who hasn't delicately shaped one onto a friend's forehead whilst they're semiconscious? Well, the creative team at McCann Santiago certainly know how to utilise this nifty doodle. They stuck hundreds of stickers over the top penises in Santiago – teaching men how to detect testicular tumours with three simple steps: Touch, Repeat, Check.
#23 Incontinence billboard encourages women to seek help
Elvie's on a mission to bust taboos around incontinence and encourage women to seek help. Their #LeaksHappen campaign was inspired by the experiences of women like 28 year old Megan Burns, who is our billboard star.
Agency: Don't Cry Wolf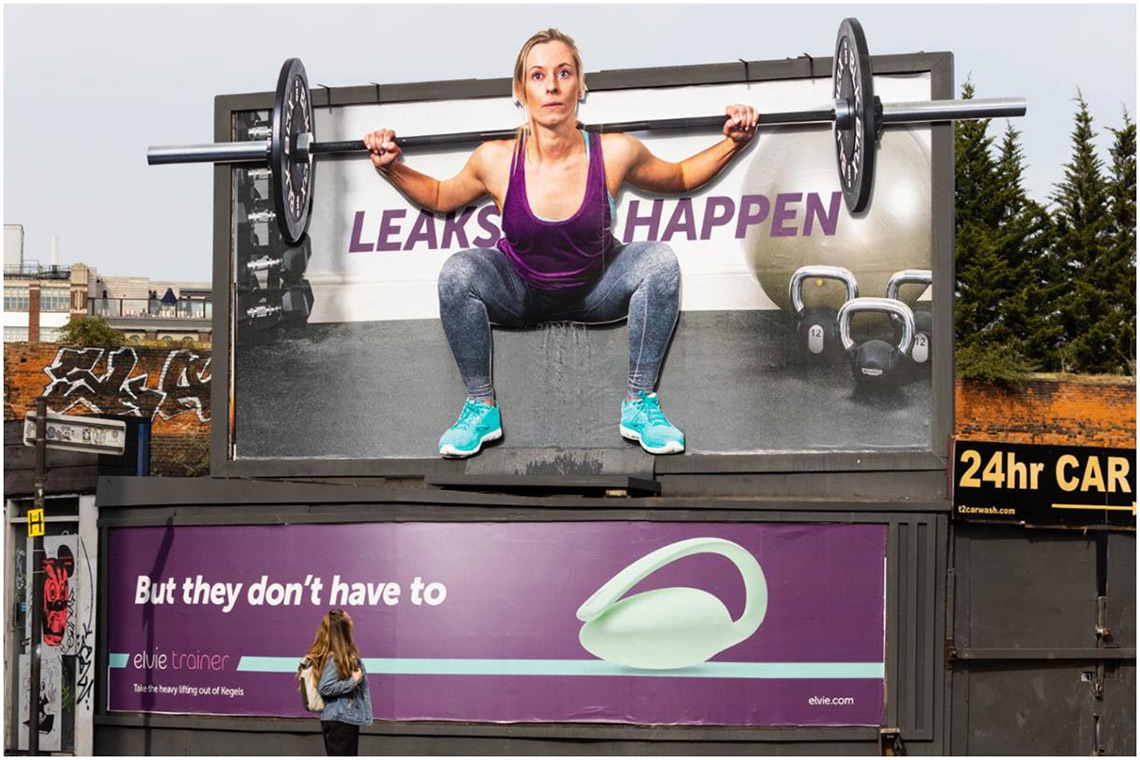 #24 Tesco launch dynamic campaign to mark Ramadan
Digital billboards strategically situated in areas across the country with a prevalent Muslim community show empty plates that fill up with delicious looking food as night sets in and the sun goes down.
Agency: BBH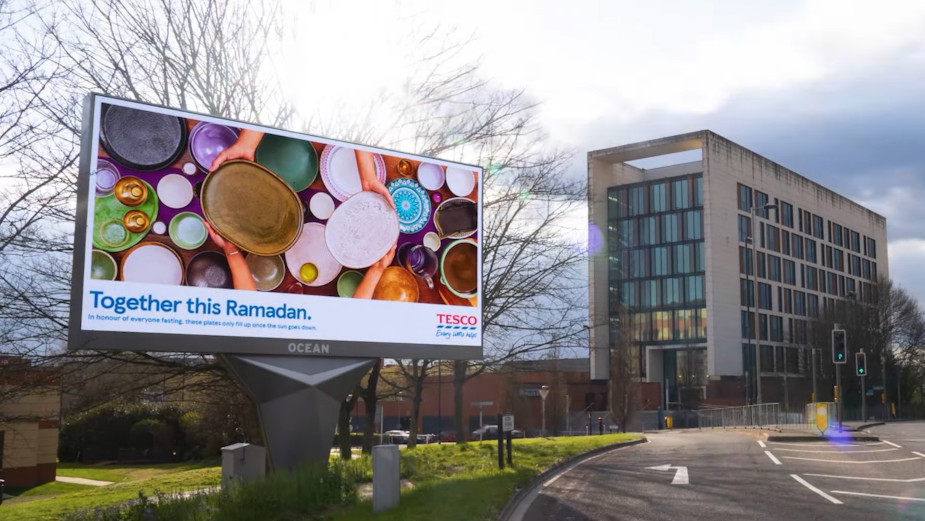 #25 Bella Hadid has incredible dress spray-painted onto body during fashion show
Bella Hadid became the talk of Paris Fashion Week after having a "magical" dress spray-painted on her during the live show. Hadid stepped onto the runway for the Coperni show in nothing but a pair of heels and underwear. A team – led by Dr Manel Torres (inventor of the spray-on fabric) – set to work spraying the dress onto the model.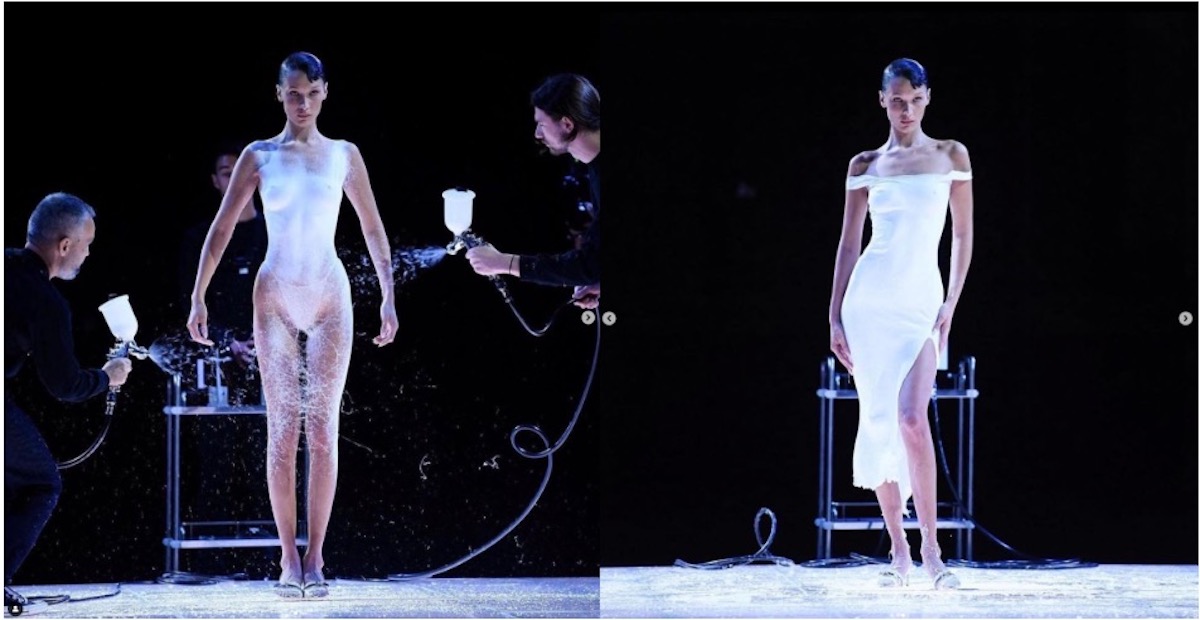 #26 How a 60p lettuce became a viral sensation
The Daily Star celebrated their victorious 60p lettuce, which outlasted soon-to-be-ex Prime Minister Liz Truss. The live-stream sensation finally made it to the House of Commons – with its face beamed onto the famous walls of at the Palace of Westminster.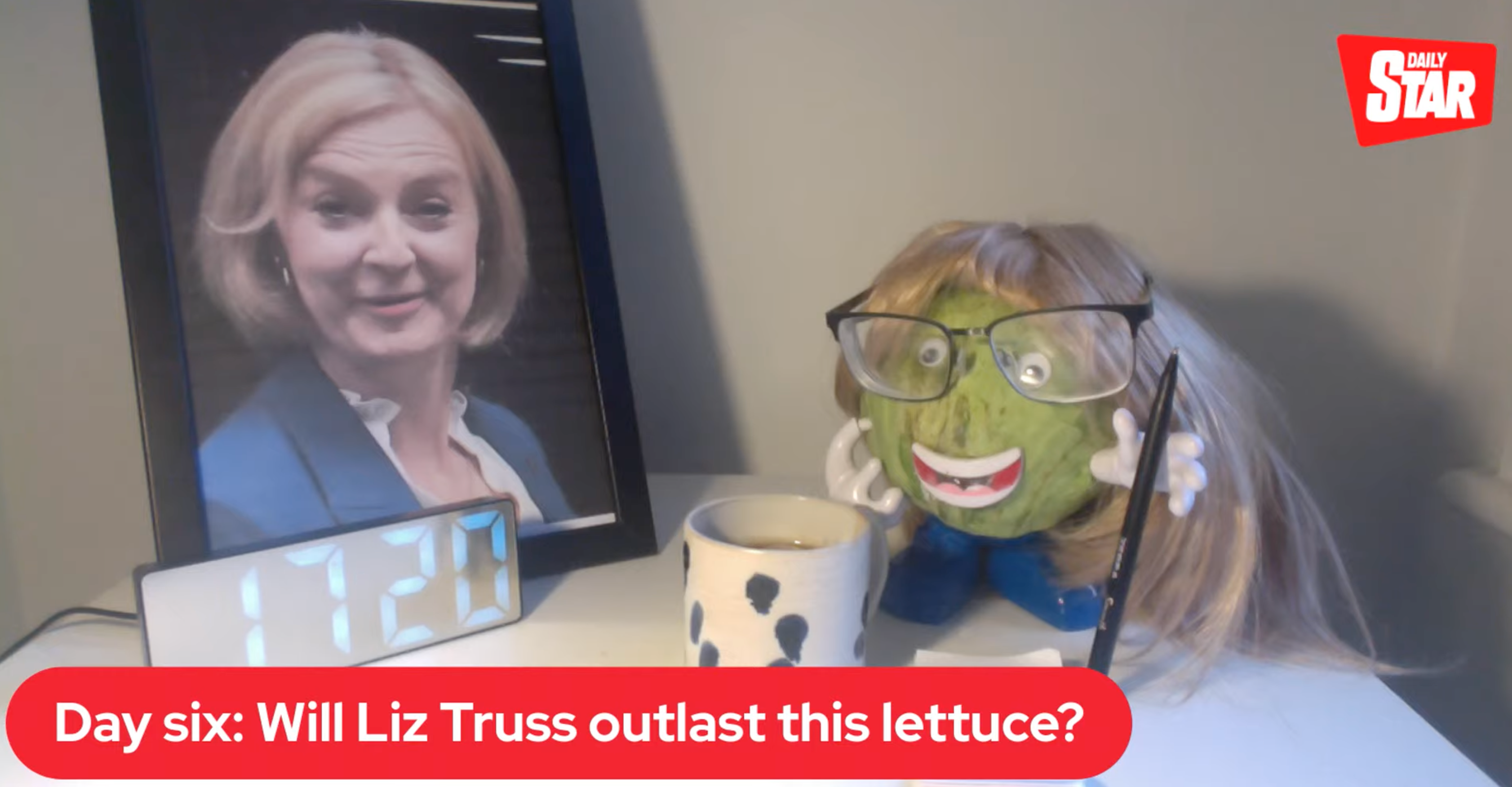 #27 Disney turn power station chimneys into lightsabers to promote new Star Wars series
Streaming service Disney+ lit up Battersea Power station with striking projections to promote the latest Star Wars TV series Obi Wan Kenobi. Projection mapping and high powered lighting turned the chimney stacks of the famous building into lightsabers.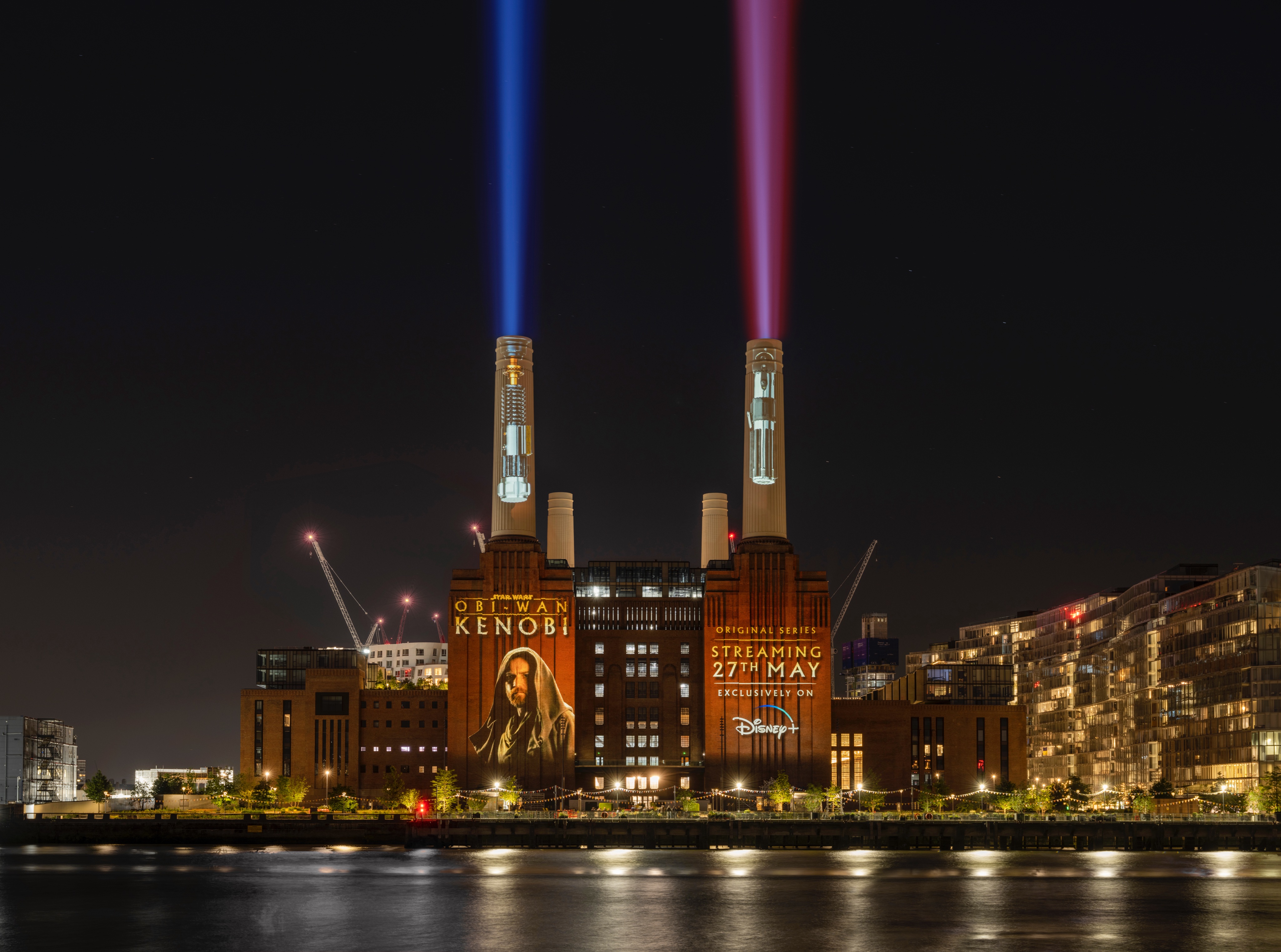 #28 Meet Will – The Metaverse's first homeless person
In a campaign by Entourage, a network of 150,000 citizens that want to alleviate the social exclusion of homeless people, meet Will: "the first person of the metaverse".
Agency: TBWA Paris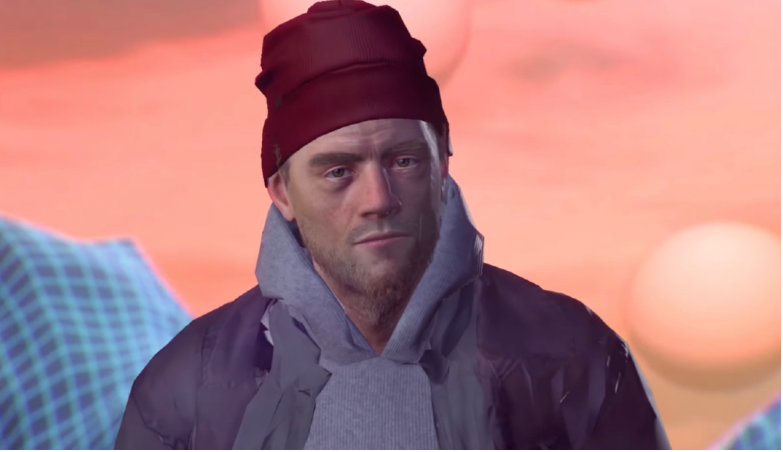 #29 We're running out of time | WWF
A powerful and clever poster from the World Wildlife Fund – seen on the London Underground.
Agency: Uncommon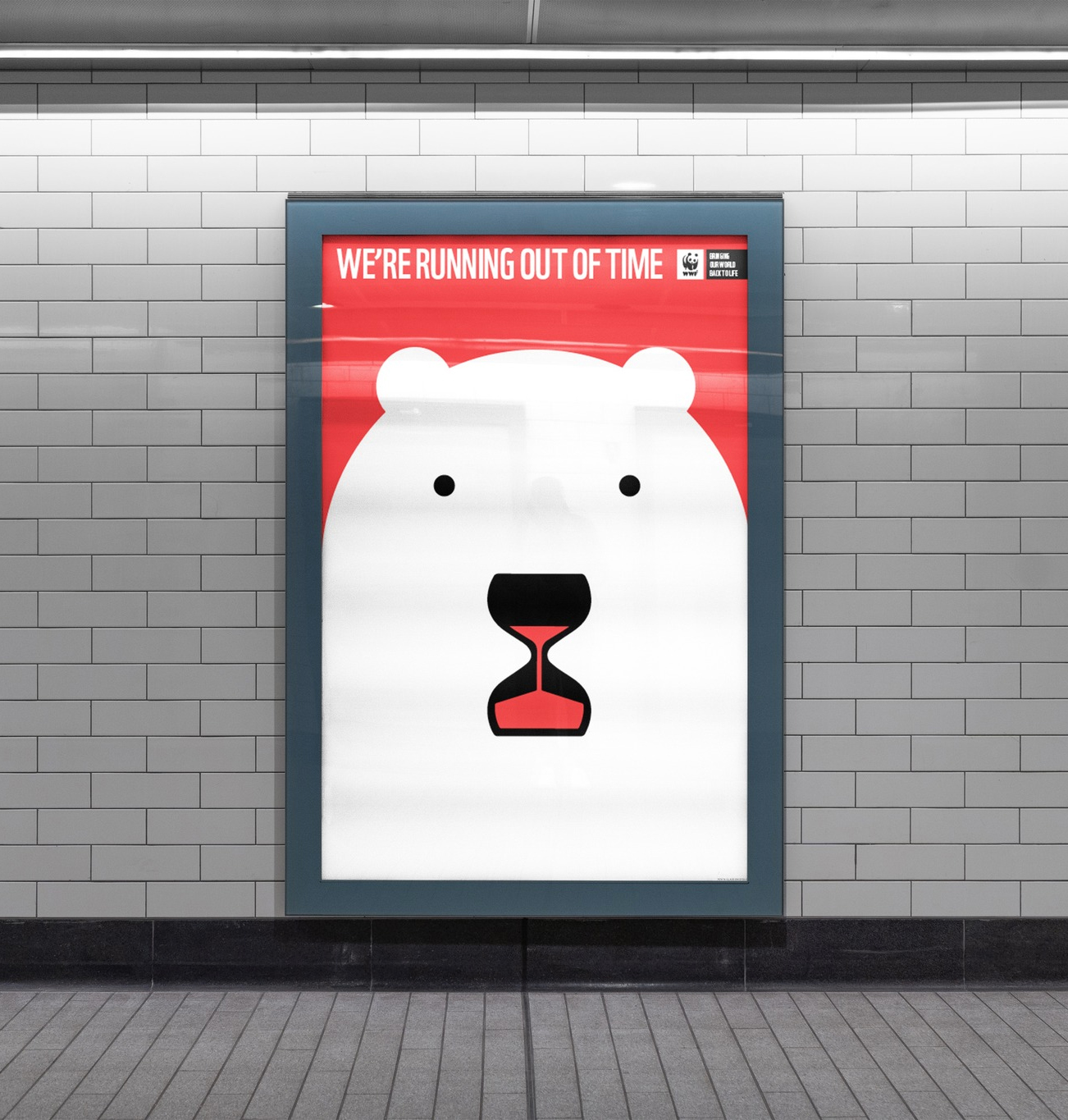 #30 BBC changes EastEnders credits to highlight global warming
The BBC changed the iconic EastEnders credits to send a reminder to take care of our planet before it's too late. Viewers saw the soap's iconic map of the London's East End transformed to show the river Thames bursting its banks, with parts of the capital under water. Watch the trailer here.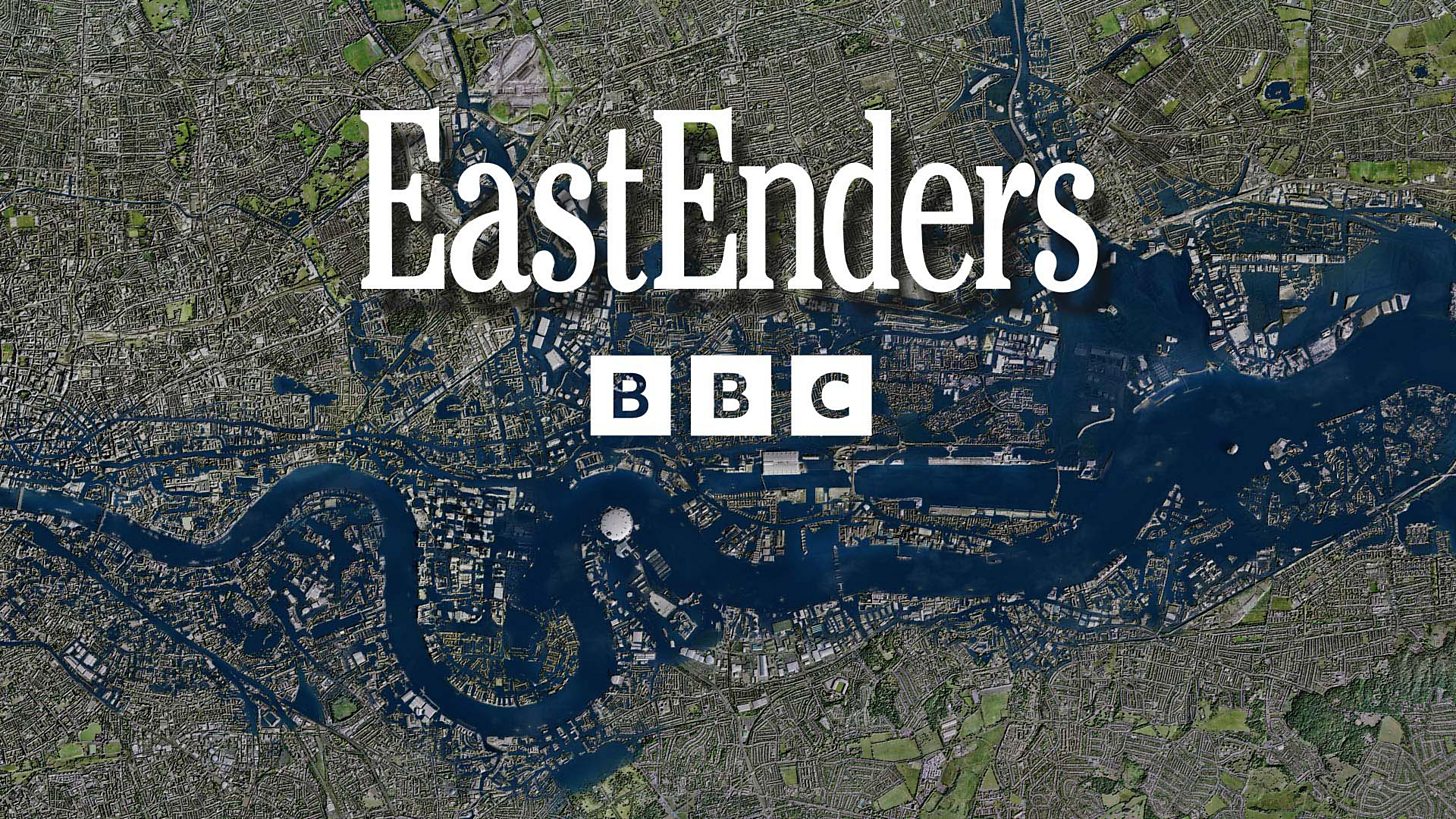 #31 Ikea launch a 'flat pack' chocolate bunny for Easter
Swedish furniture giants Ikea enhanced their reputation for all things flatpack by releasing a 'build your own' Easter bunny made entirely out of milk chocolate.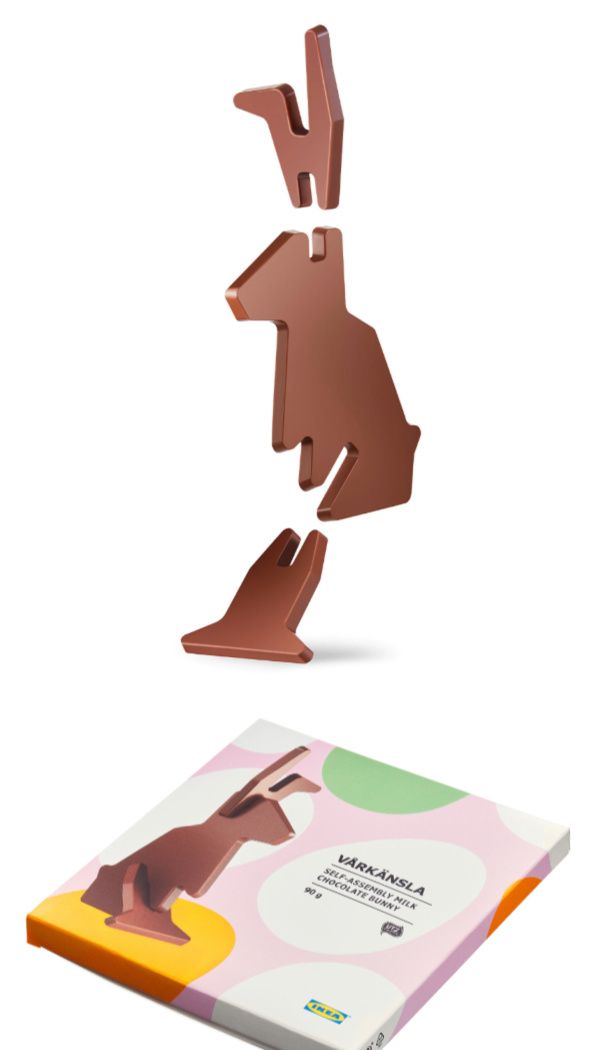 #32 The city of Copenhagen elevated its public benches to raise awareness of rising sea levels.
The Danish took a new approach to climate change communication by installing benches that would withstand rising sea levels.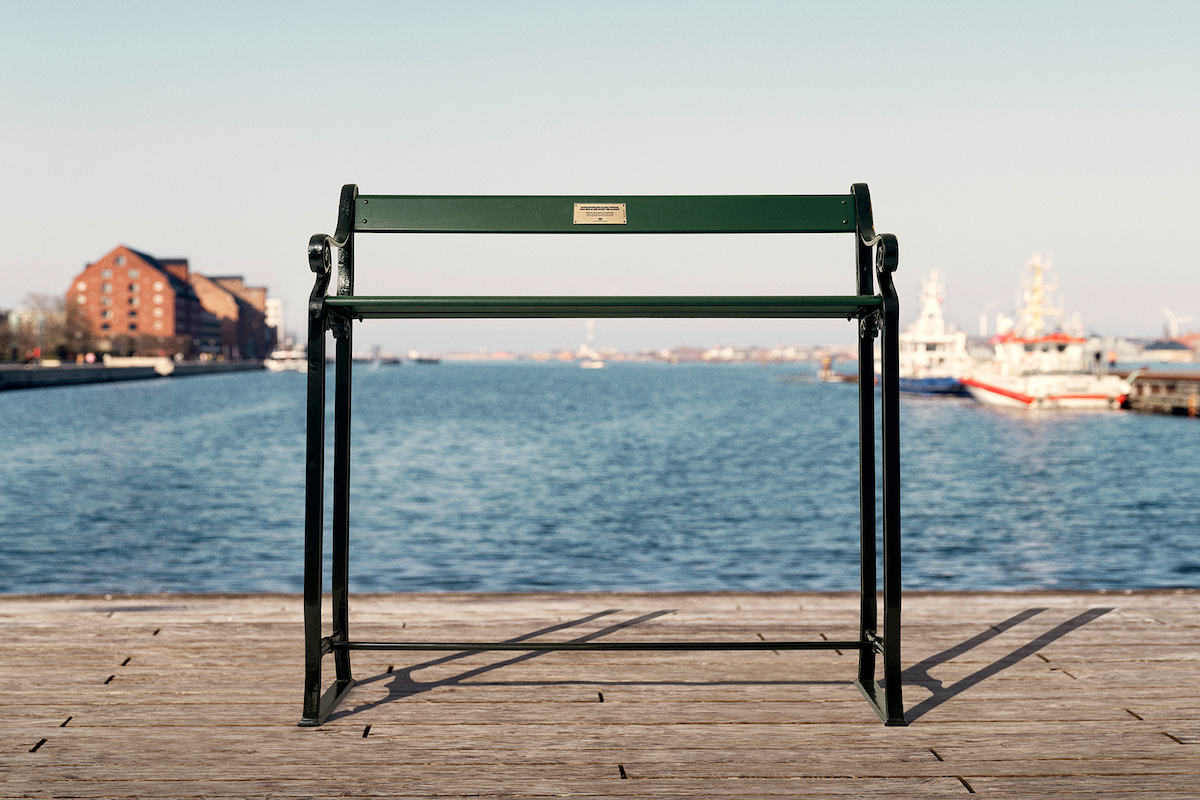 #33 Asics shares new spin on 'Before & After' pics for World Mental Health Day
Asics launched their own 'before & after' series of pictures, focused on highlighting the improvement in your mood and mental health which exercise can bring, as opposed to the usual wholesale physical transformations.
Agency: Golin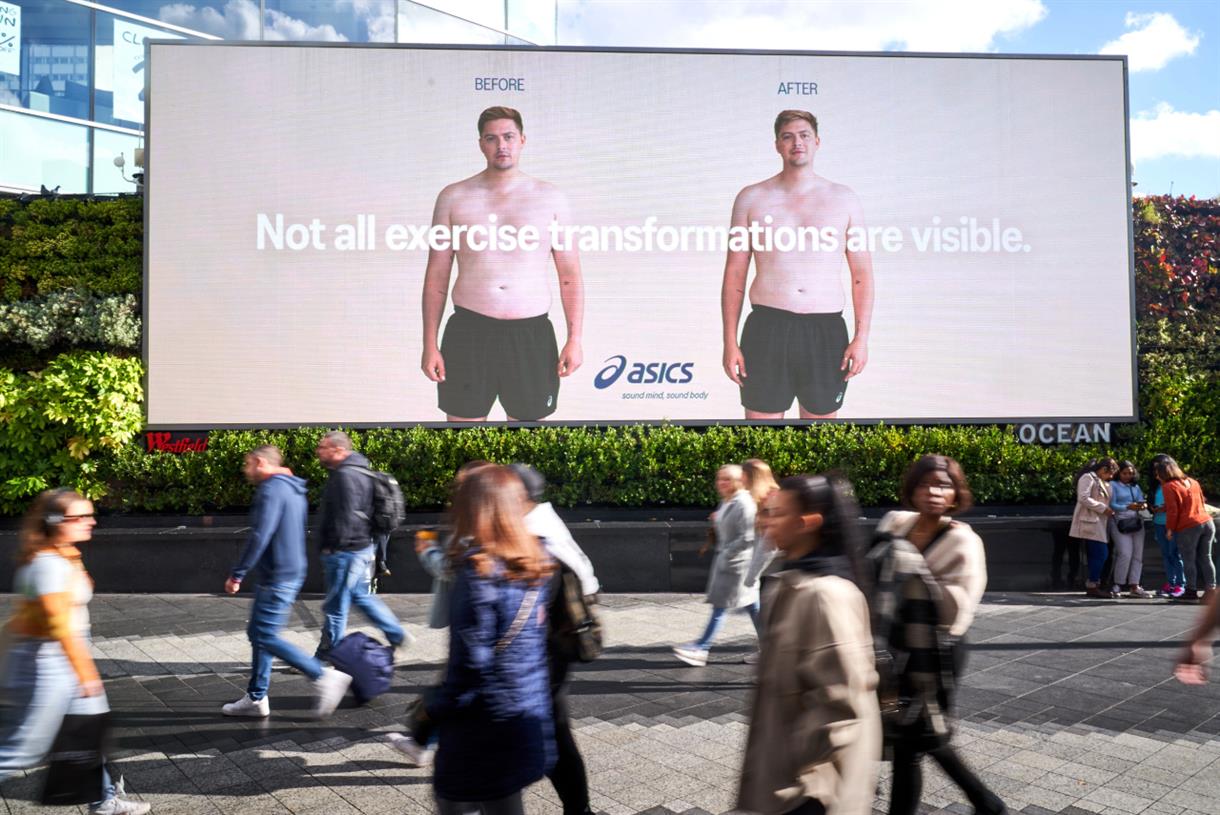 #34 McDonald's takeover giant crosswalk in Kuala Lumpur
McDonald's Malaysia took over a giant cross walk in the heart of heart of Kuala Lumpur. The 'McDonald's Fries Crosswalk', utilises existing yellow strips (fries) to lead hungry locals to the very first McDonald's restaurant to open in the country.
Agency: Leo Burnett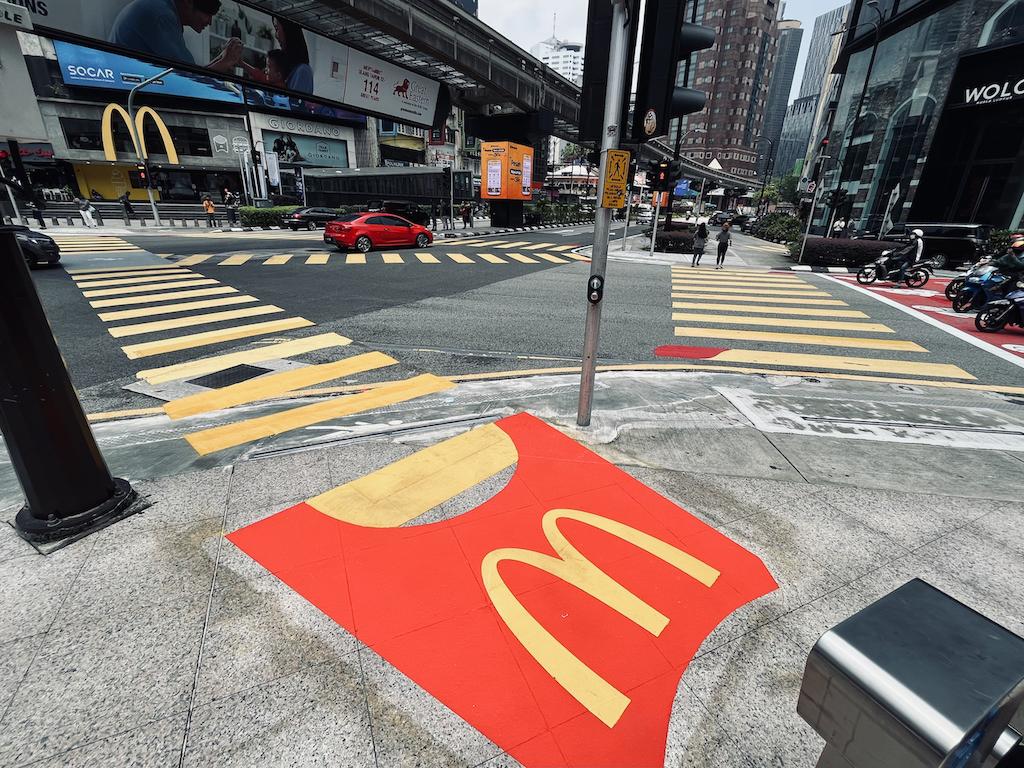 #35 British Airways reveal the weird reasons people travel
British Airways launched "A British Original", a campaign of over 500 unique billboards, which highlight the weird and wonderful reasons that people fly abroad.
Agency: Uncommon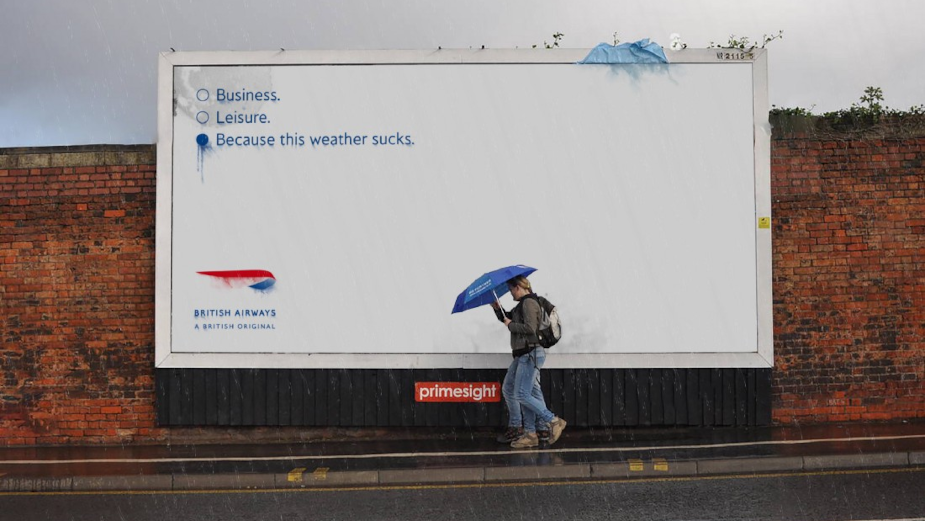 #36 Beer truck spotted wedged in Sydney street
An unbelievable installation of a stuck beer truck in a Sydney street was unveiled to celebrate the launch of new Furphy Crisp Lager.
Agency: Thinkerbell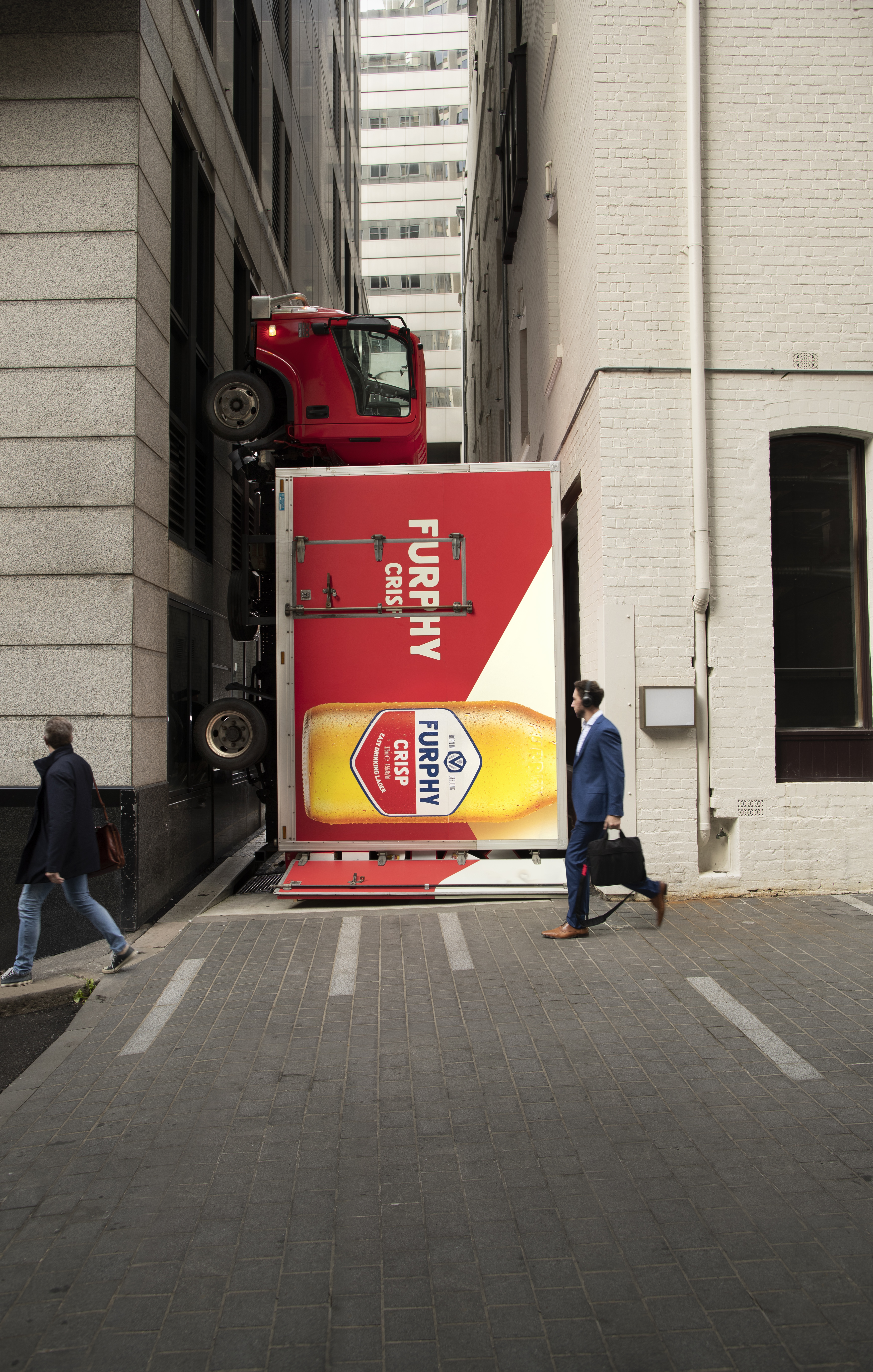 #37 Burger King create 'Pregnancy Whoopers' to satisfy weird cravings
Ahead of Mother's Day in Germany Burger King developed Pregnancy Whoppers featuring the most popular weird food craving combinations – including cucumber with jam and sausage with chocolate cream.
Agency: Grabarz & Partner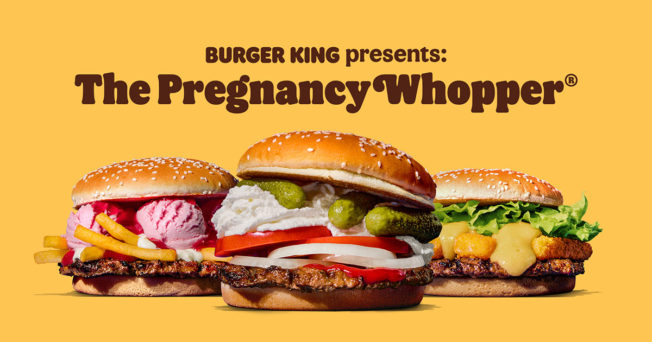 #38 Heineken challenge late working culture in New York
The beer brand spotlighted office workers hunched over their screens working long into the night. The stunt involved the brand projecting its message of a good work-life balance on to office windows for all to see.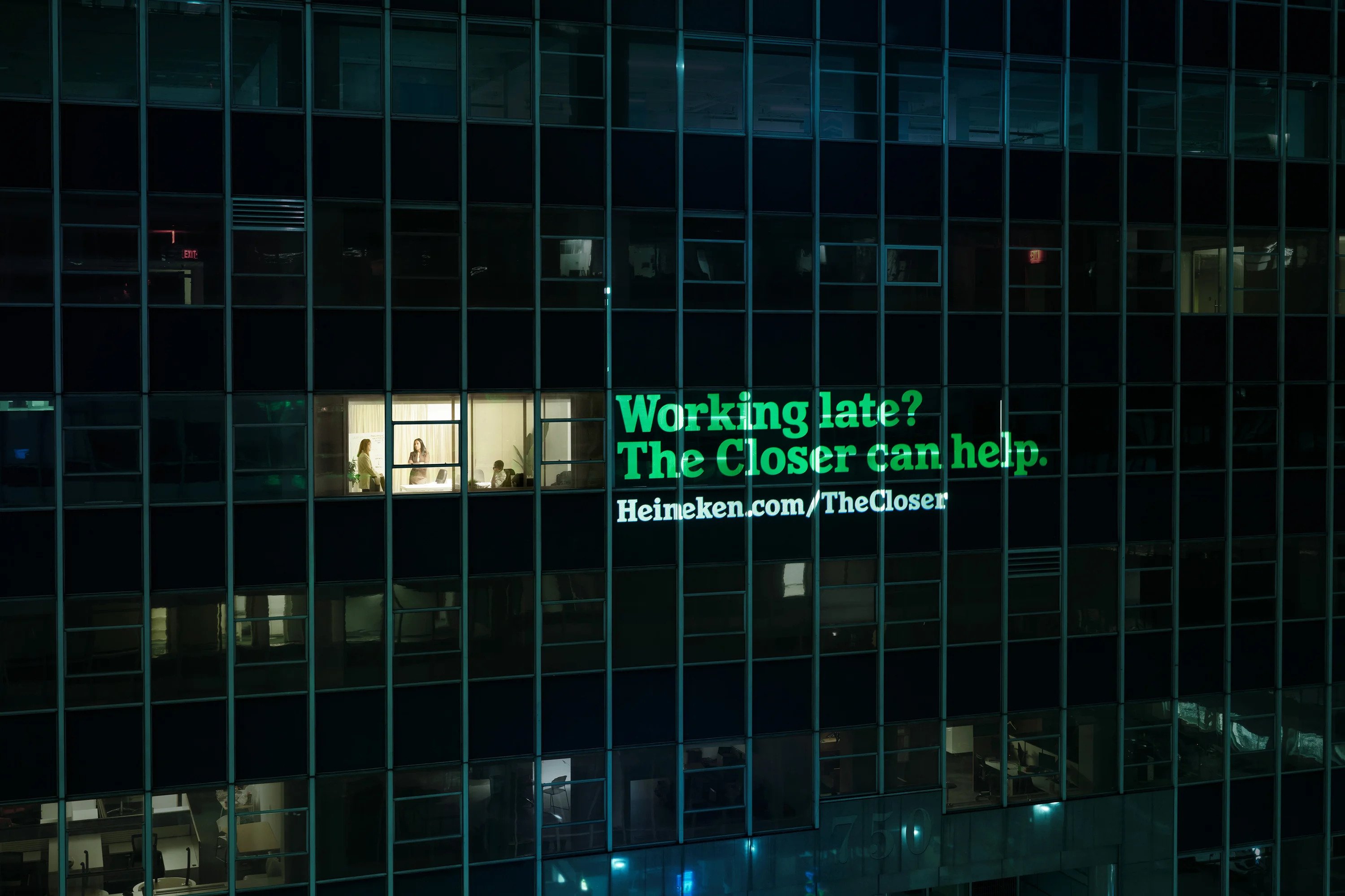 #39 Barbie launch its first doll with hearing aids
Mattel and Barbie expand their Fashionistas line to "reflect the diversity kids see in the world around them." Starting with its first doll adorned with a hearing aid.
#40 Spend a night in Scooby-Doo's Mystery Machine via Airbnb
This summer fans of retro cartoons lived out their dreams while staying overnight in Scooby-Doo's Mystery Machine thanks to a unique partnership between Airbnb and Warner Bros.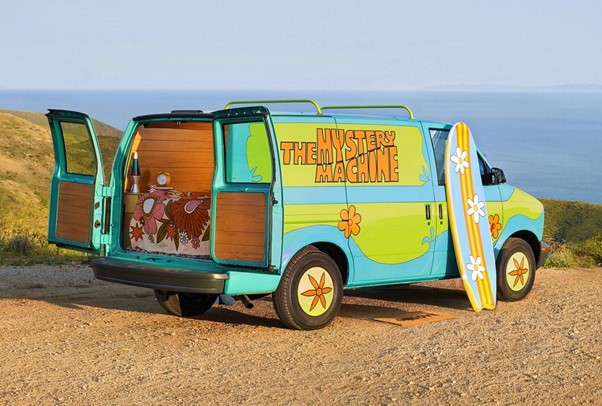 #41 Morrisons provide free meals to those who 'Ask For Henry'
Morrisons helped thousands of customers struggling with cost of living crisis this half term by providing a free, hearty meal when they 'Ask for Henry.' Heinz teamed up with the supermarket to offer visitors a discreet free lunch if people need it – no questions asked.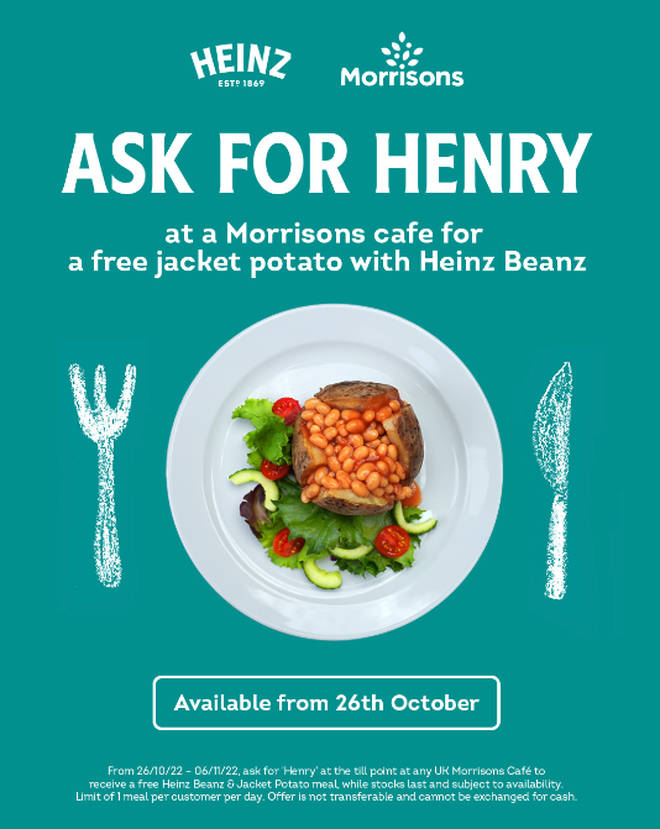 #42 Grenfell Tower campaigners stage Jubilee street party attended by nobody
Grenfell Tower campaigners held an emotional Jubilee street party attended by nobody. Poignant images from the event show a table set up with 72 empty seats, for each of the victims.
Agency: Here Be Dragons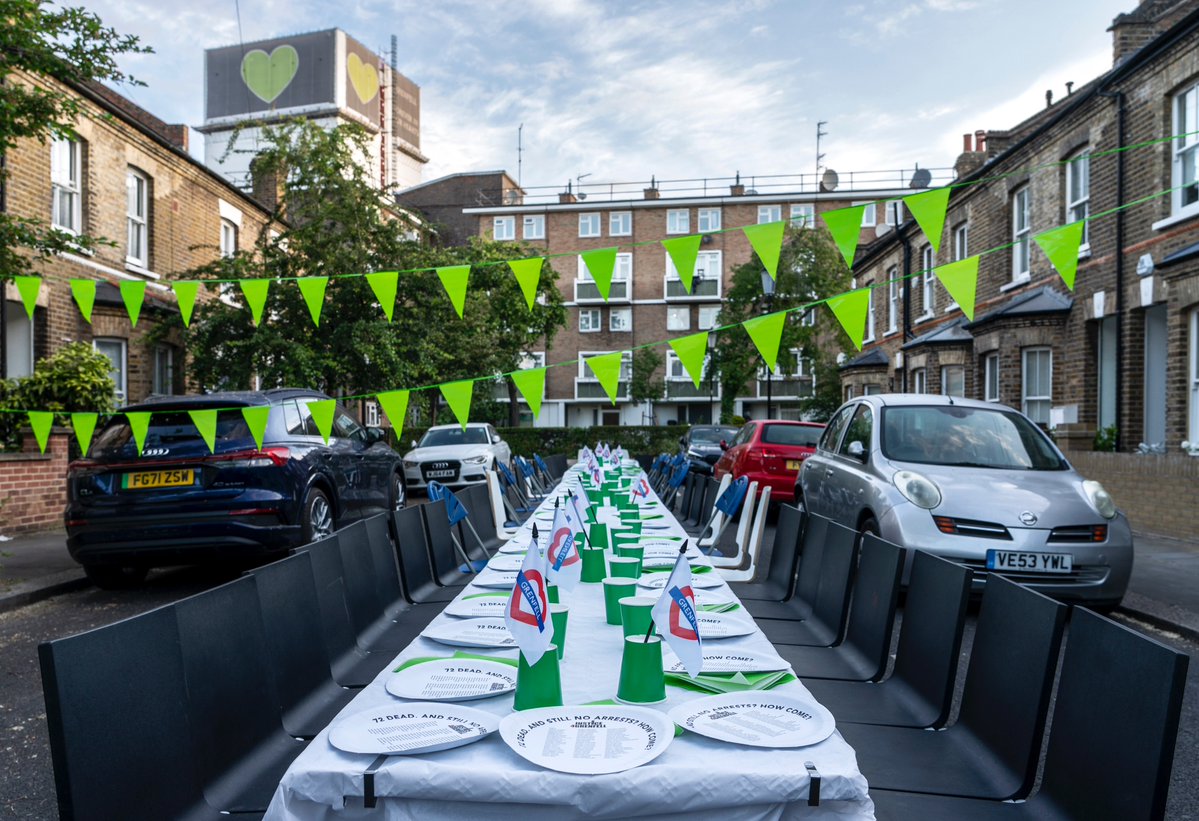 #43 Nerf's creepy brand mascot
Nerf, the company known for those pistols that fire foam darts at targets, now has its very own mascot named 'Murph'. Hasbro debuted the "Unleash the play in you" campaign this week however many have remarked that costume character Murph is the stuff of nightmares.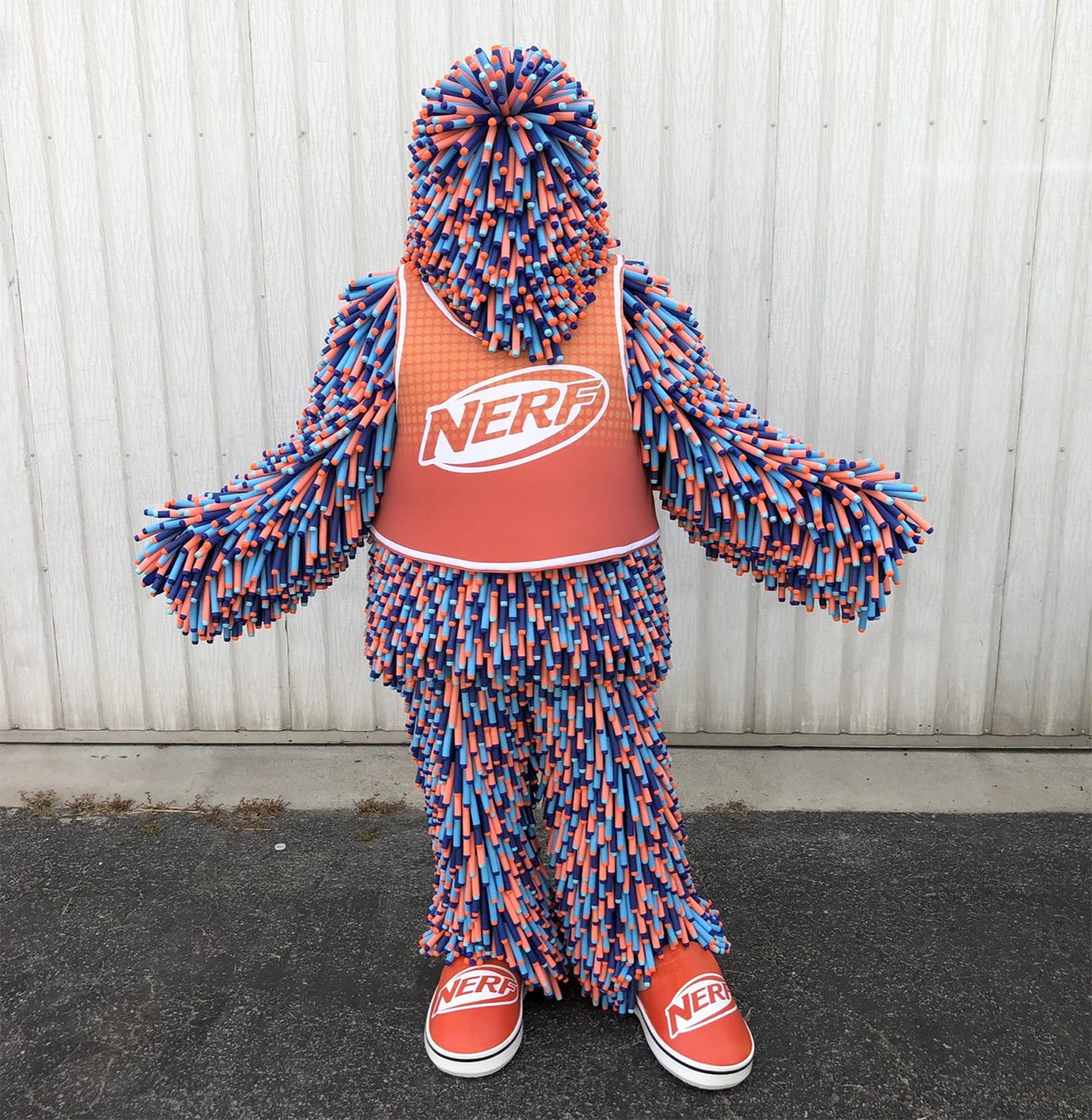 #44 Lionel Messi x Cristiano Ronaldo by Louis Vuitton
Lionel Messi and Cristiano Ronaldo are used battling it out a football pitch, but in a Louis Vuitton campaign, soccer's biggest rivals squared off over a game of chess.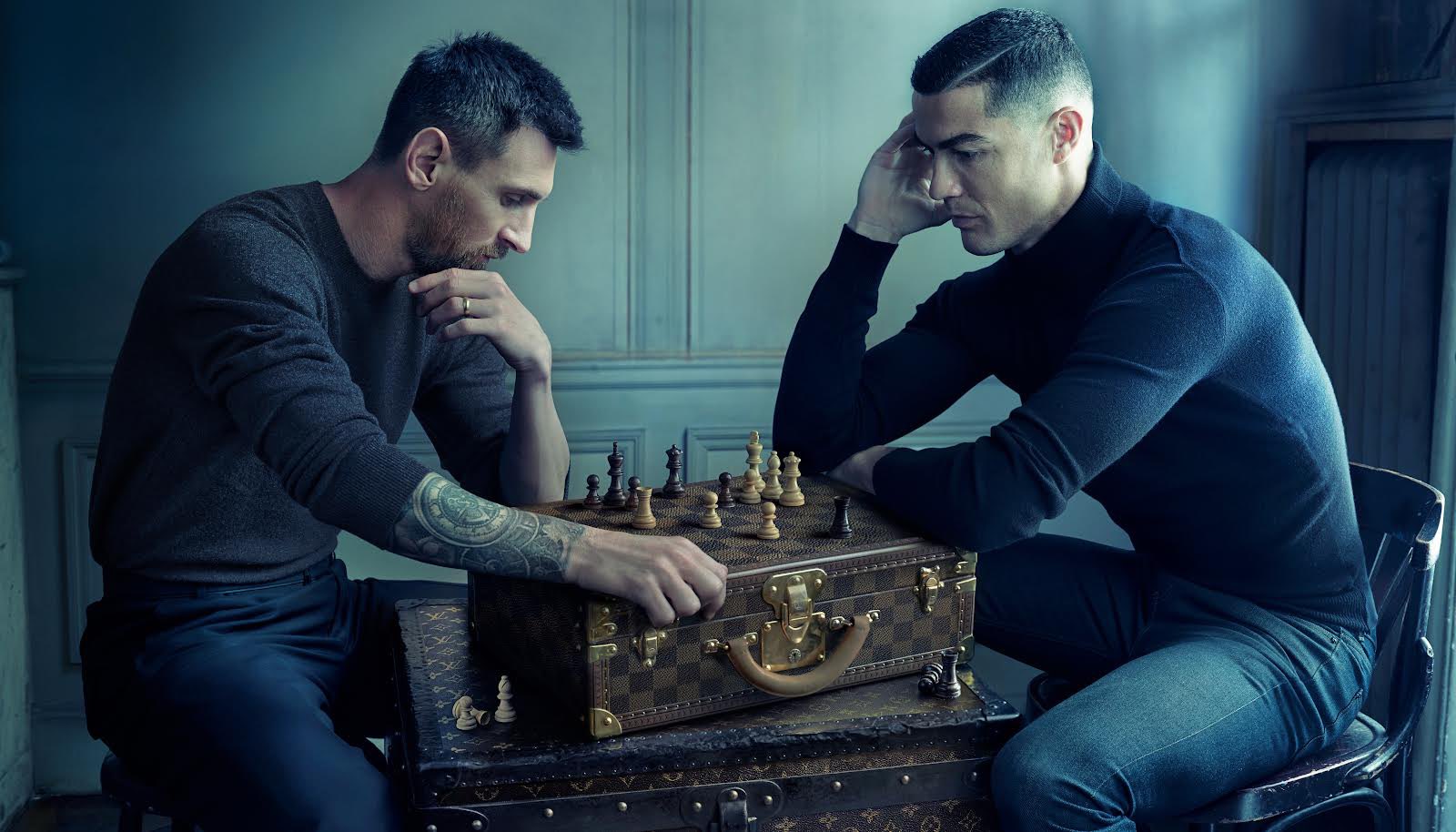 #45 Lewis Capaldi's ASOS takeover on ASOS is superbly silly and fun
The Brit-winning popstar was invited to ASOS' offices to creative-direct their latest shoot.