Carlsberg opens underwater bar to combat drunk boating
By Staff on Friday, July 8, 2022
Boating under the influence increases the risk of ending up at the bottom of the sea. To remind Swedes to abstain from alcohol at sea, Carlsberg Sweden opens an underwater bar in the summer hot spot of Smögen.
For the past couple of years, interest in boating have been booming in Sweden, partly due to the pandemic.
Unfortunately, boating season is also the peak season for drowning accidents, and often alcohol is involved.
To remind people to abstain from alcohol at sea, Carlsberg Sweden has created an underwater bar. It symbolises the last round on the bottom of the sea, because this is where those who are boating under the influence risk ending up.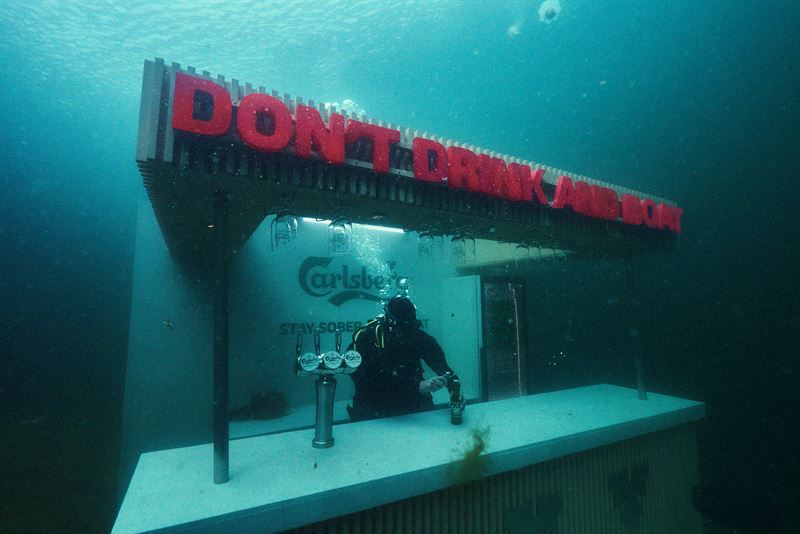 The full-size bar measures 3.5 meters in width and 2.5 meters in height and comes fully equipped with bar counter, bar stools, neon signs, bar fridge and taps, and a menu of solely non-alcoholic beers.
For a limited time in July, visitors to the seaside town of Smögen (Swedish west coast) can view the underwater bar, located just outside the main pier. There will also be opportunities to dive down to the bar, for a round of non-alcoholic beer on the bottom of the ocean, under the guidance of the local diving club.