Visit Iceland have trained horses to create 'out of office' emails
By James Herring on Sunday, May 22, 2022
Iceland have trained horses to create 'out of office' email replies so humans don't get bothered on holiday.
An inspired/insane campaign from Visit Iceland offers to "OutHorse Your Email" so visitors can enjoy mountains, waterfalls and fjords without distraction.
The tourist board created a giant, outdoor keyboard suitable for horsey typing.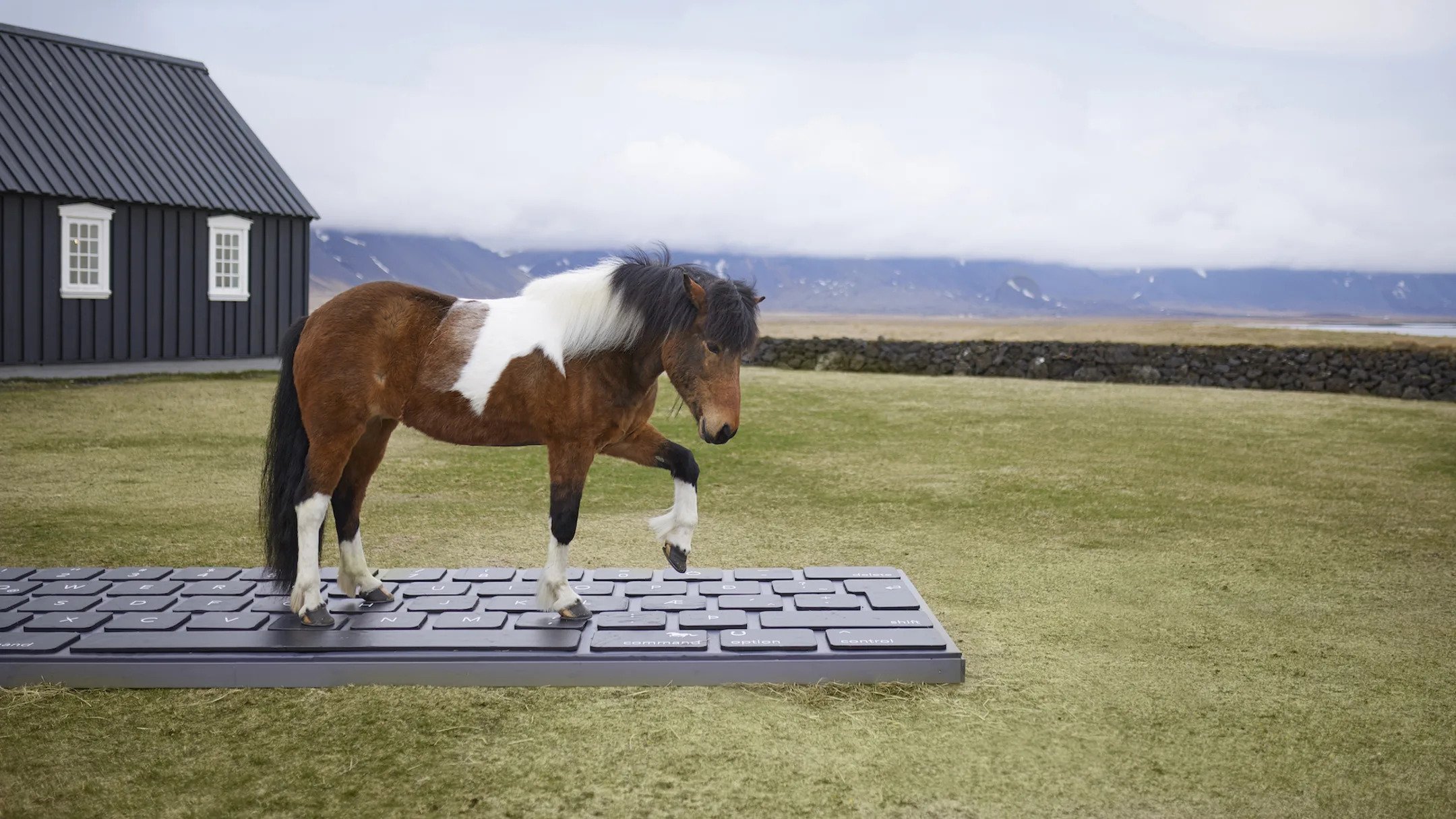 The campaign is inspired by a survey conducted by Visit Iceland found that 55 percent of us check email at least once a day on holiday, with around 60 percent saying managers expected a response, despite being on holiday.
"Nothing ruins a vacation like an email from your boss," the campaign reads. "Thankfully, Iceland has the perfect solution."
When the boss emails he can expect a response like this..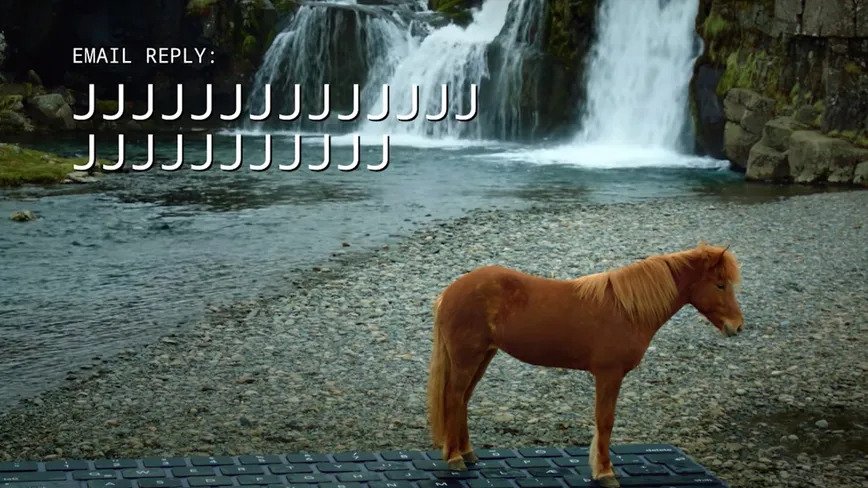 Visitors can choose from one of three Icelandic horses, to trot out replies. There's Litla Stjarna ("Types fast, but might take a nap), Hekla, and Hrímnir ("Assertive. Efficient. Shiny hair").
"They are trained in corporate buzzwords," explains the voiceover. "Your boss will never know the difference."
The campaign also serves to highlight the beauty of Icelandic horses and stunning scenery.
A behind the scenes video reveals how it was created.
Sigríður Dögg Guðmundsdóttir, of Visit Iceland, said: "When visitors travel to Iceland we want them to fully experience everything our nation has to offer, from breathtaking surroundings to endless landscapes and friendly faces. Our 'OutHorse Your Email' service lets them do just that, taking away the pressure of feeling as if they have to be always on and instead allowing them to be present throughout their trip."
Back in November Visit Iceland took a brilliantly witty swipe at Mark Zuckerberg's Metaverse.
Agency: SS+K