Puma shares a physical representation of marginalisation with 'The Unlevel Playing Field'
By Shadia Muse on Wednesday, May 18, 2022
It's not a secret that women in sports are frequently marginalised while also being underfunded and ignored. Women's teams and leagues continue to struggle, while their male counterparts have access to higher levels of funding, promotion, and media attention.
Just 1 percent of pro-soccer revenue in Brazil supports female players. So, to highlight the 'unlevel' playing field and raise awareness, Puma built a special pitch in São Paulo. It is inclined at 4.5 degrees and rises on one end to 2.2 meters – over 7 feet above the ground.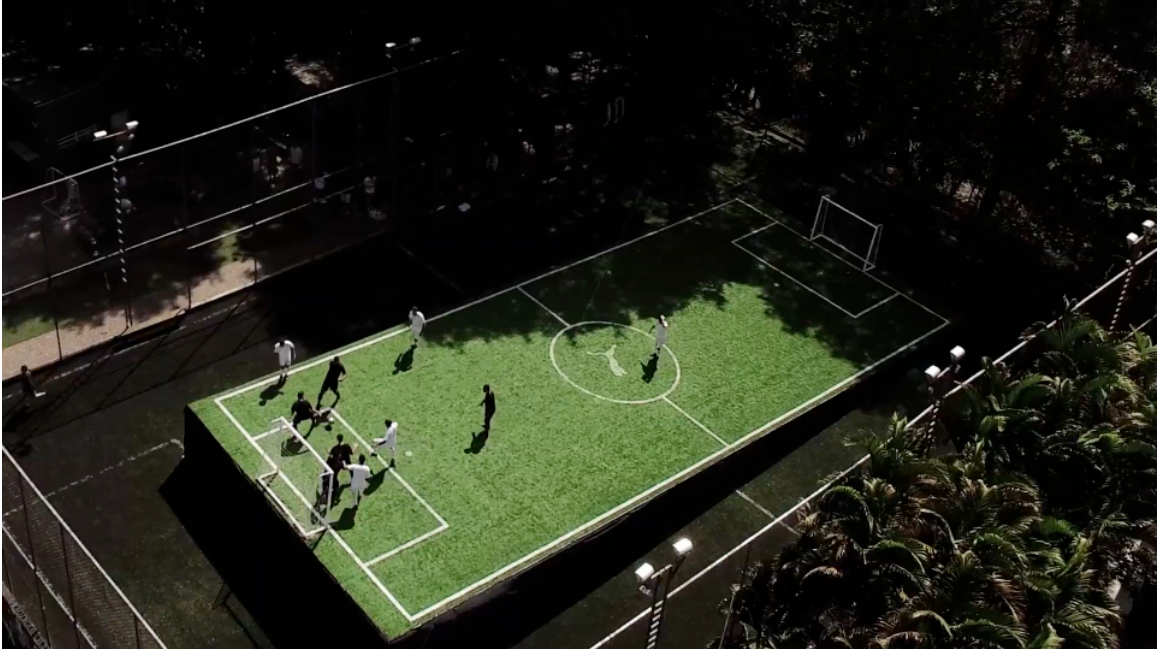 In the video Puma shared, amateur male athletes tried to play the game on this materialised metaphor.
Tamires Davies, who plays left-back for Brazil's national women's team says of the project that she "think[s] now they know how we feel". Adding gravitas to Davies; comments was Marcelo Ribeiro- the Creative Director at BECT Havas.
Ribeiro identified the primary cultural obstacle that women face in Brazil's sporting sector. that"'[I]t's normal for them [women] to earn less… [a] woman's place is not on the football field." Depressingly, in Brazil, it's still commonplace for people to subscribe to this belief system.
To try and tackle this sexism which is so culturally embedded, BECT designed a sloped structure "that was possible to play on, while still showing the difficulty women face with less investment," adds associate creative director Victor Castelo.