Grenfell Tower campaigners stage Jubilee street party attended by nobody
By James Herring on Tuesday, May 31, 2022
Grenfell Tower campaigners have held an emotional Jubilee street party attended by nobody.
Poignant images from the event show a table set up with 72 empty seats, for each of the victims.
As communities up and down the UK get ready to celebrate the Jubilee with traditional street parties, the Grenfell Community have seized on the national event to protest the lack of justice for victims and families.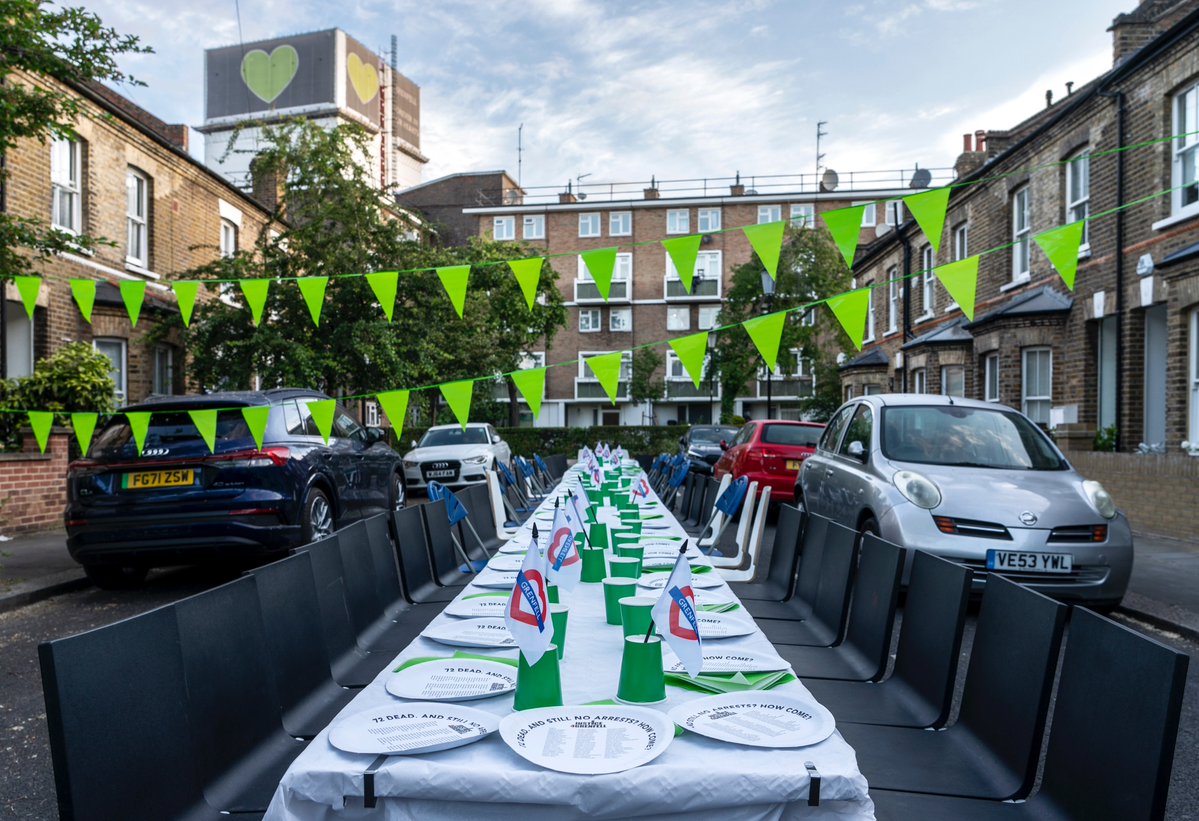 Special plates were laid out – they read: '72 dead. And still no arrests? How come?'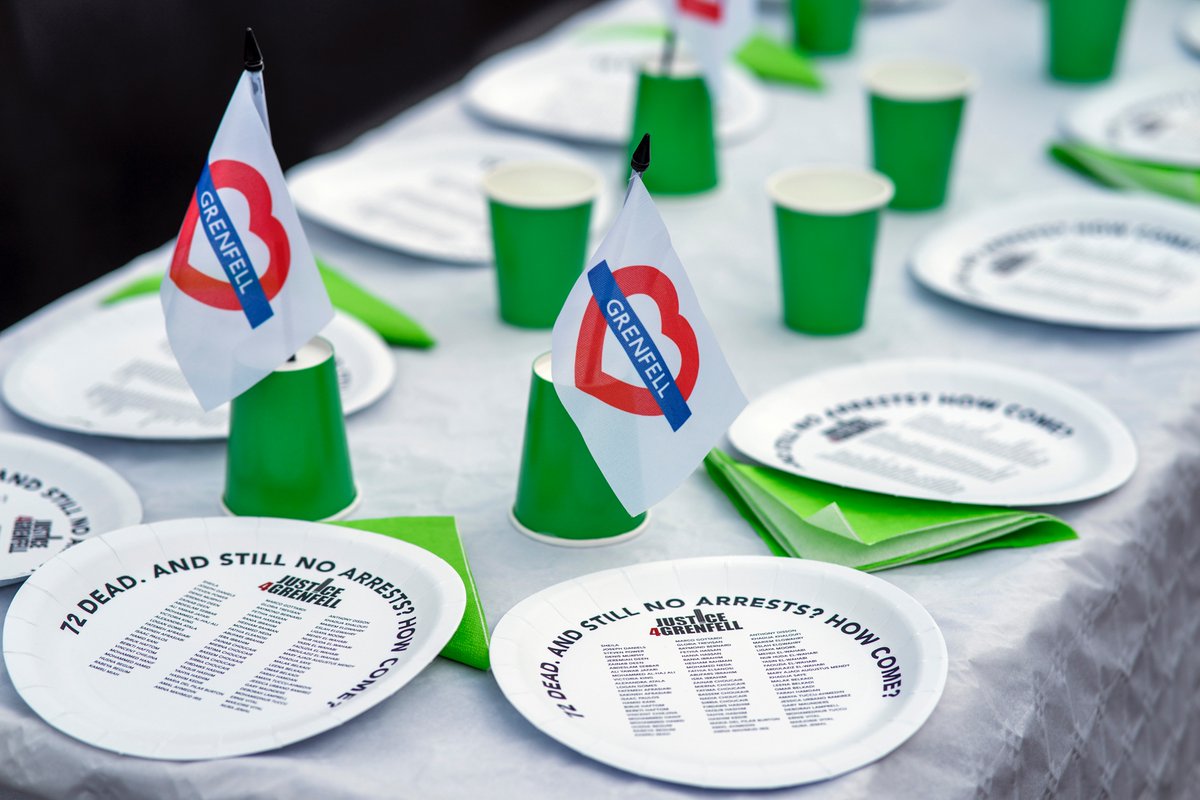 Nabil Choucair, who lost six family members, told Metro: 'I miss my family so much; we enjoyed many good times together, but they were taken from us in the worst of circumstances. I can almost picture them seated at the table today, joining in the celebration. But they are not with us today.
Campaigner Yvette Williams speaks on the tragedy five years on;
Justice4Grenfell campaigner Yvette Williams speaks on the tragedy five years on as a table is laid for 72 absent people, in honour of the Queen's Platinum Jubilee and those who died in the fire.@officialJ4G#PlatinumJubilee #Grenfell pic.twitter.com/CTH4BeA99M

— London Live (@LondonLive) May 30, 2022