Leaking billboard unveiled in London
By James Herring on Sunday, April 3, 2022
Elvie are on a mission to bust taboos around incontinence and encourage women to seek help – launching a billboard that shows leaks in action.
The #LeaksHappen campaign was inspired by the experiences of women like 28 year old Megan Burns, who is the billboard star.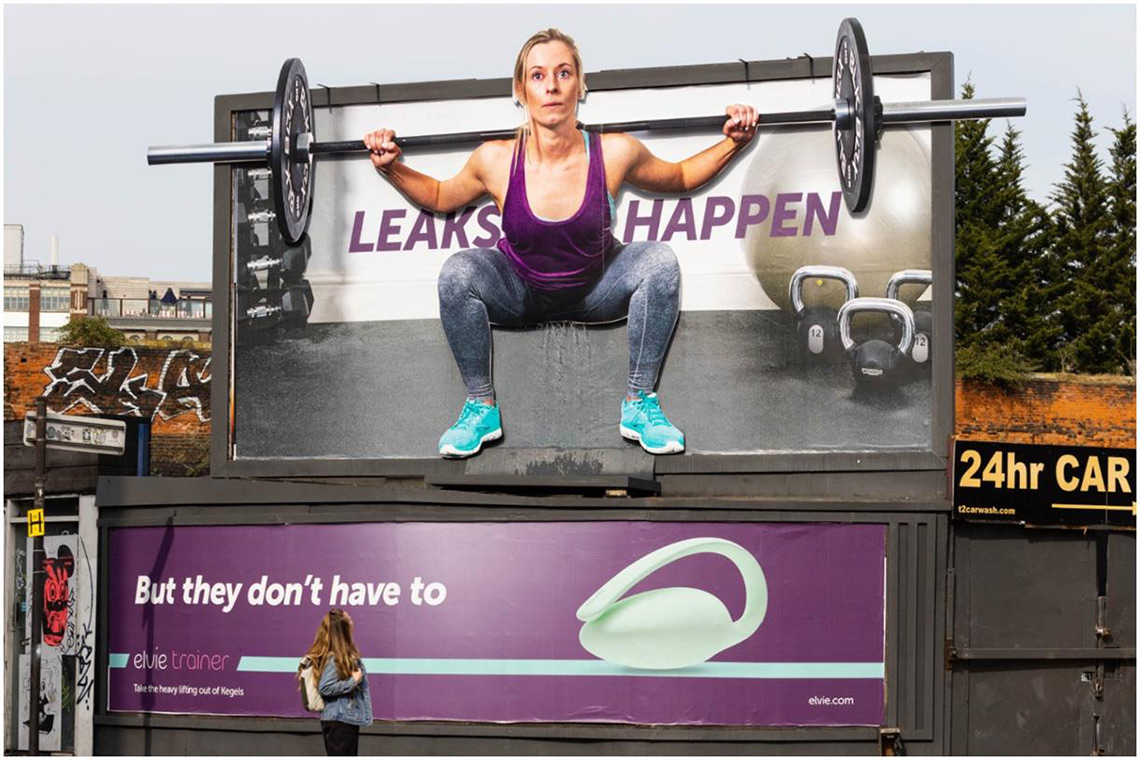 The leaking billboard was installed after TikTok banned this video of Madi (@maddawglifts) leaking while weightlifting.
>> Subscribe to our awesome weekly newsletter