Adidas and Parley for the Oceans launches floating tennis court in Great Barrier Reef
By Hannah Priestley on Monday, January 24, 2022
Novak Djokovic's vaccination status isn't the only thing that has gone afloat in Australia recently. To raise awareness of the problem of plastic waste in our oceans, Adidas and environmental organisation Parley for the Oceans joined forces to create a recycled-plastic tennis court that floats within Australia's Great Barrier Reef marine park – ahead of the Australian Open.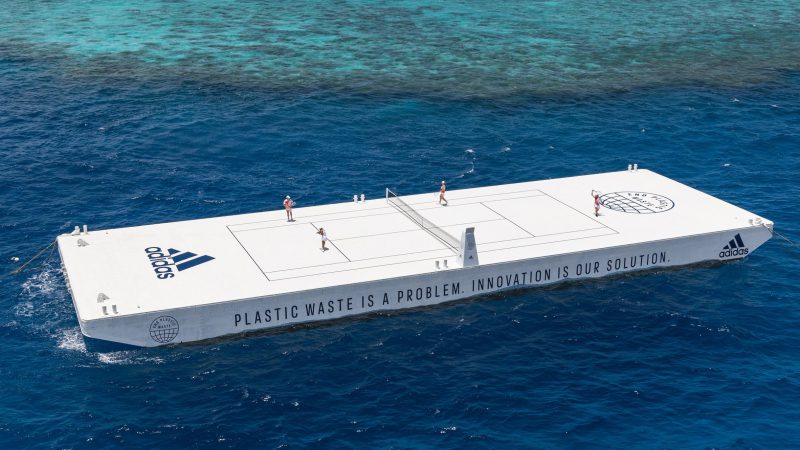 The two brands launched the floating court as part of their tennis apparel range collaboration and is adorned with: "Plastic waste is a problem. Innovation is our solution." The partnership comes as Adidas strives to remove plastics from its apparel.
A spokesperson from Adidas has said, "The new Adidas tennis apparel collection, that will be worn by players during the Australian Open in Melbourne, has been inspired by the beauty of the Great Barrier Reef and consists of products from one of our sustainability innovators, Made with Parley Ocean Plastic"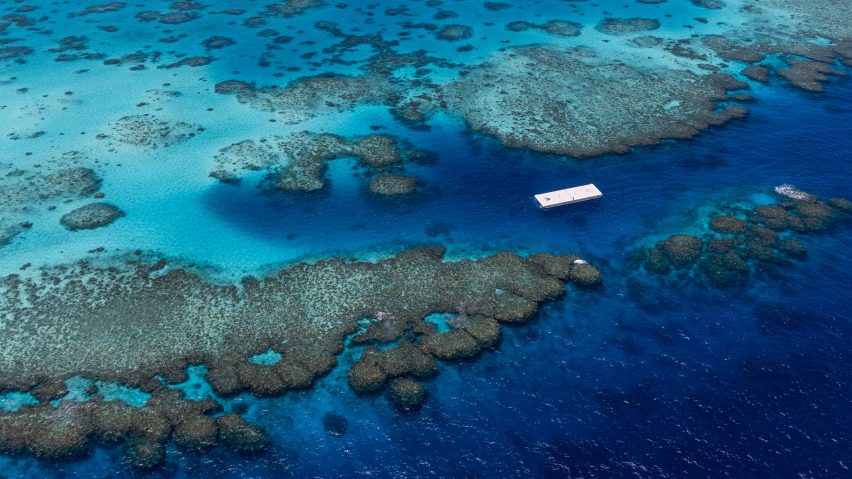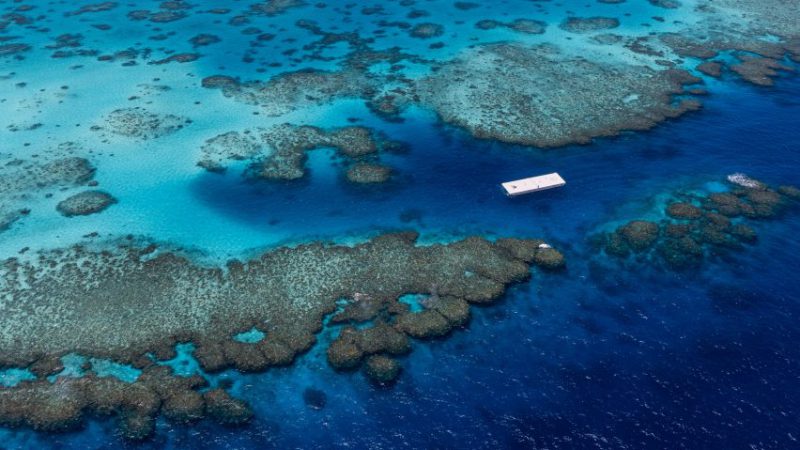 "We have chosen to launch this collection in the heritage-protected Queensland marine park to raise awareness and positive discussion around how we can help end plastic waste and protect the Great Barrier Reef."
To mark the launch, Aussie sports star Ian Thorpe, Jess Fox, and Nathan Cleary were joined by model Steph Claire Smith played a game of mixed doubles on the court. Not to worry though, all tennis balls were retrieved from the water.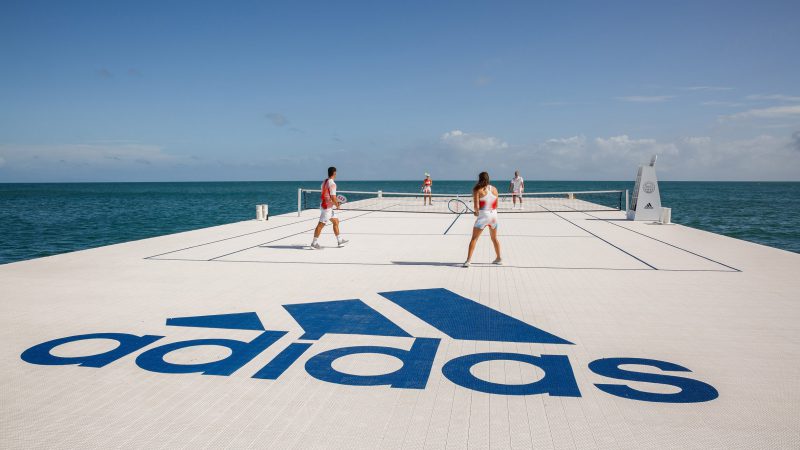 The court will not float on the deep blue forever though, as following the tennis championship, the surface of the tennis court will be recycled into a sports court that is set to be built at a school in a nearby city.
BREAKING NEWS! Get 'The Famous Five' – our favourite five creative brand campaigns of the week – in one inspirational email a week > straight to your inbox. Sound good? Subscribe