Disney turn Battersea Power station chimneys into lightsabers to promote new Star wars series
By James Herring on Friday, May 27, 2022
Streaming service Disney+ lit up Battersea Power station last night with striking projections to promote the latest Star Wars TV series.
Projection mapping and high powered lighting turned the chimney stacks of the famous power station into lightsabers.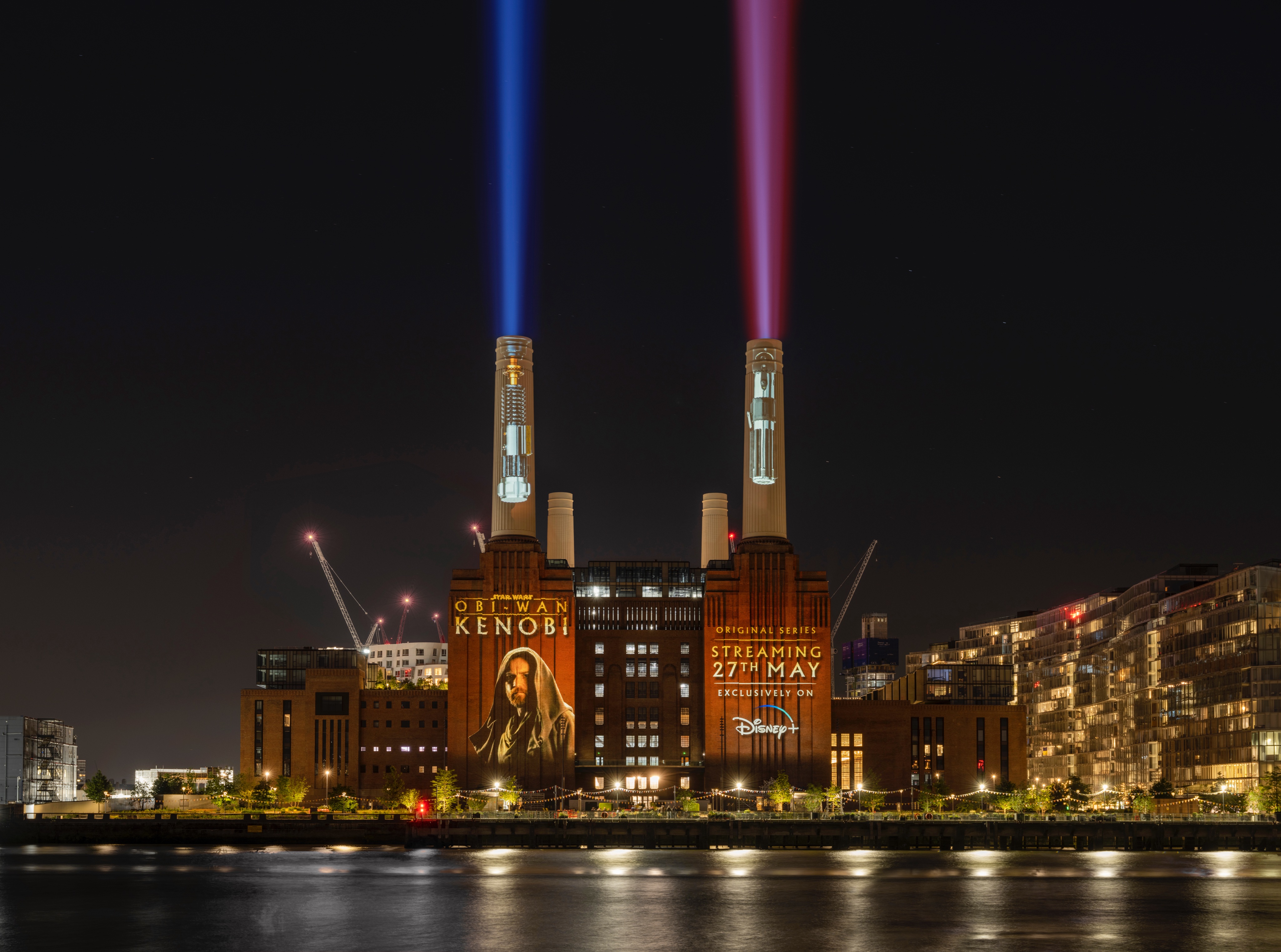 In celebration of the imminent release of Obi-Wan Kenobi on the service – imagery of the franchise featuring Obi Wan and Darth Vader lit up the night sky.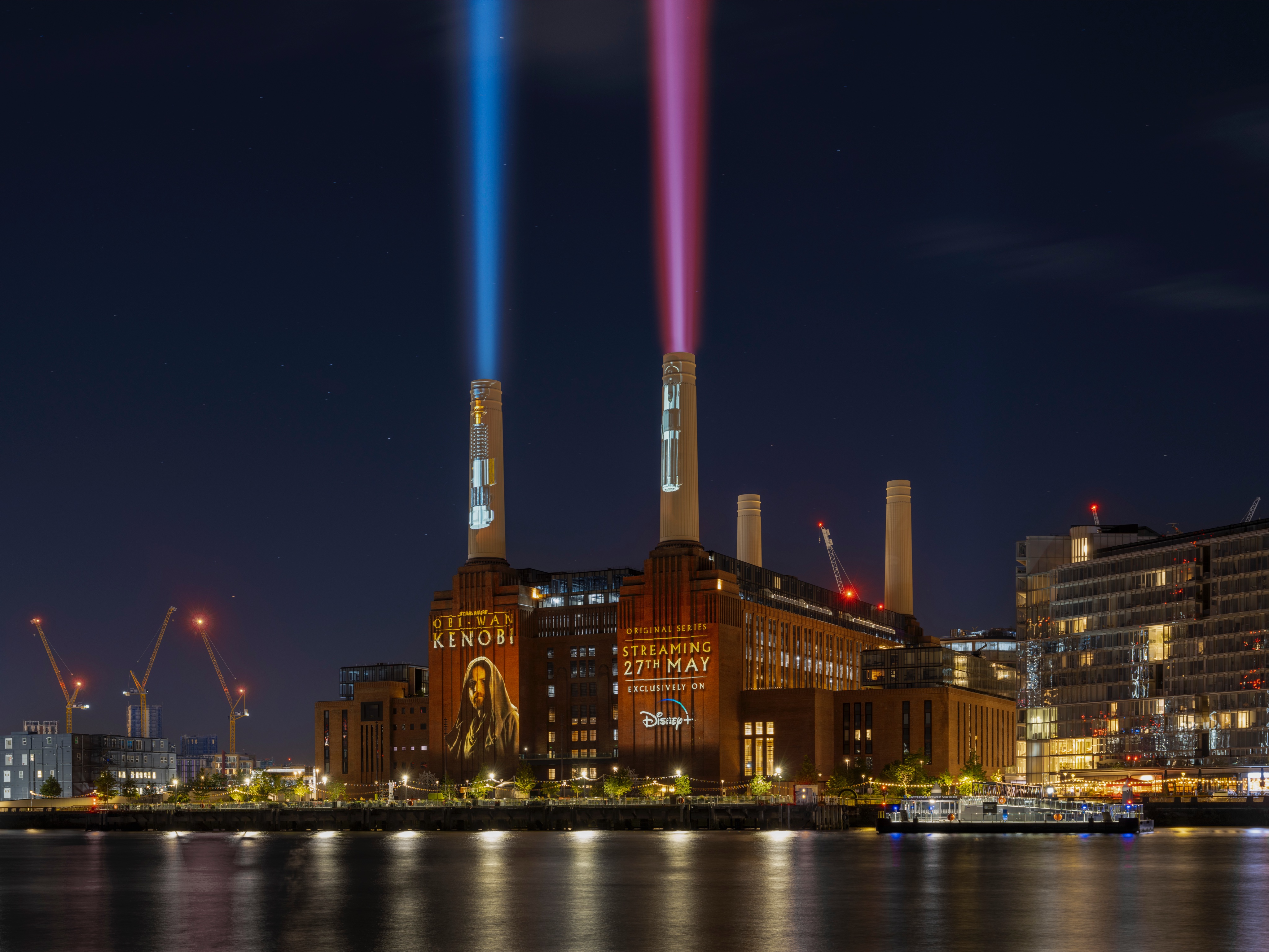 Obi-Wan Kenobi begins 10 years after the Star Wars: Revenge of the Sith"where Obi-Wan Kenobi faced his greatest defeat—the downfall and corruption of his best friend and Jedi apprentice, Anakin Skywalker, who turned to the dark side as evil Sith Lord Darth Vader.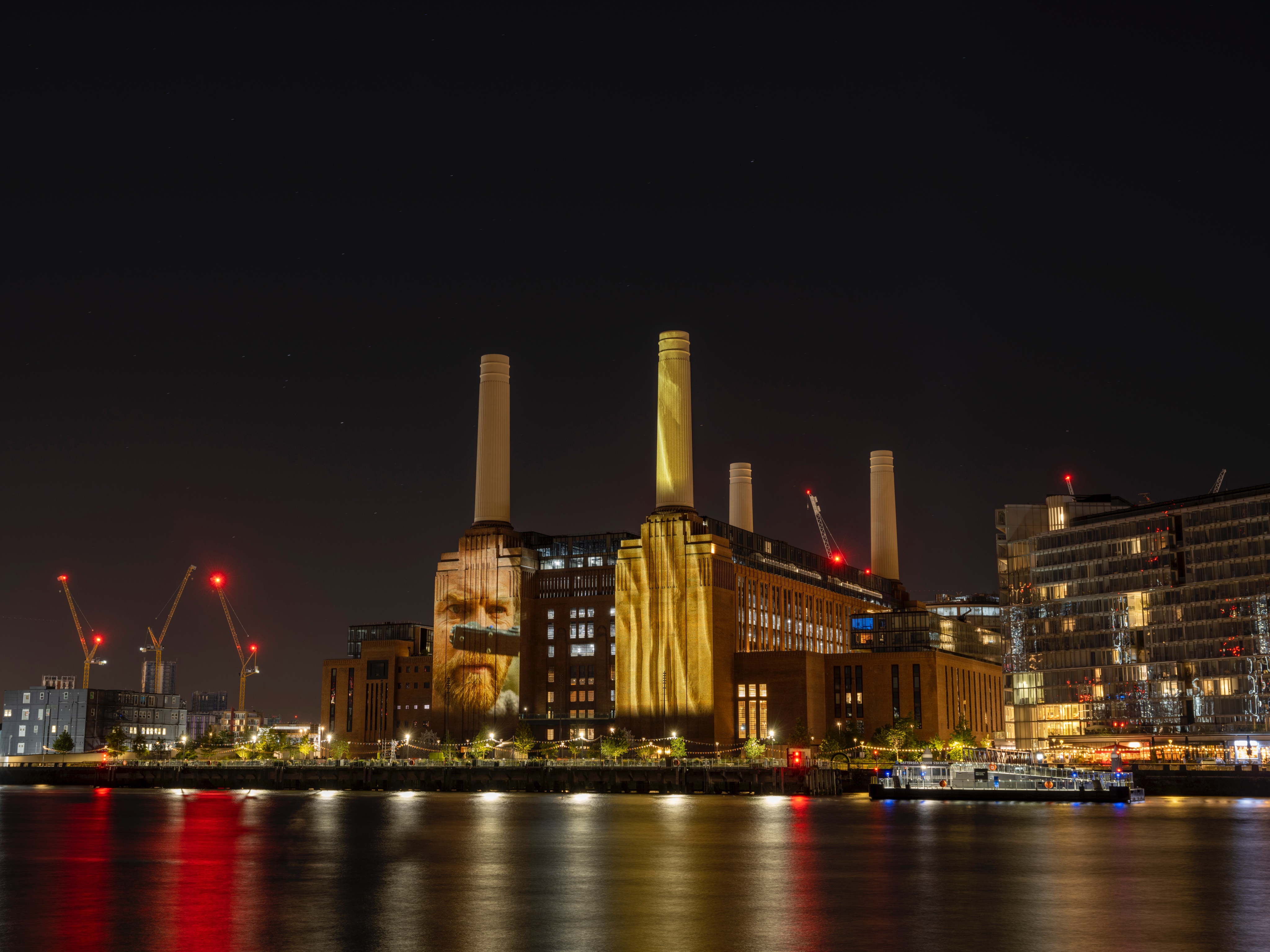 props to Vikki Ross for the tip