Health brand launch uterus shaped cereal to encourage period conversations
By Marie-Claire Minter on Thursday, May 26, 2022
Health brand, Intimina has launched Period Crunch in a bid to keep period conversations on the table!
The uterus-shaped breakfast cereal is bright red and the box includes prompts for conversation as well as a diagram of the female reproductive system for people to locate where the uterus is located in the body.
Research done by the brand showed that 82% of people cannot correctly identify where the uterus is!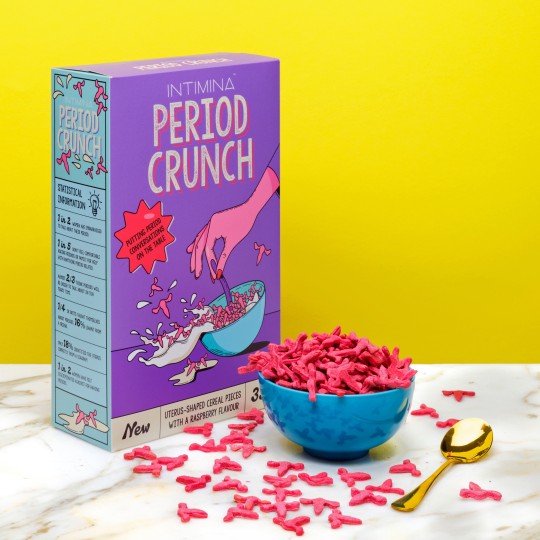 The survey also revealed that 48% of us remain too embarrassed to talk openly about menstrual matters, and 77% have never talked about anything to do with menstruation at the kitchen table.
Intimina created Period Crunch as part of its ongoing Seen + Heard period positivity campaign, which aims to normalise and increase the visibility of menstrual wellbeing.
Agency: Cow