Stella Artois goes nude for unfiltered campaign
By Staff on Thursday, May 26, 2022
Stella Artois goes back to its roots by launching a premium Unfiltered lager.
Titled "Beer, au naturel", the new campaign tells the story of a charming European town where people enjoy beer in the nude.
The TVC is supported by print executions.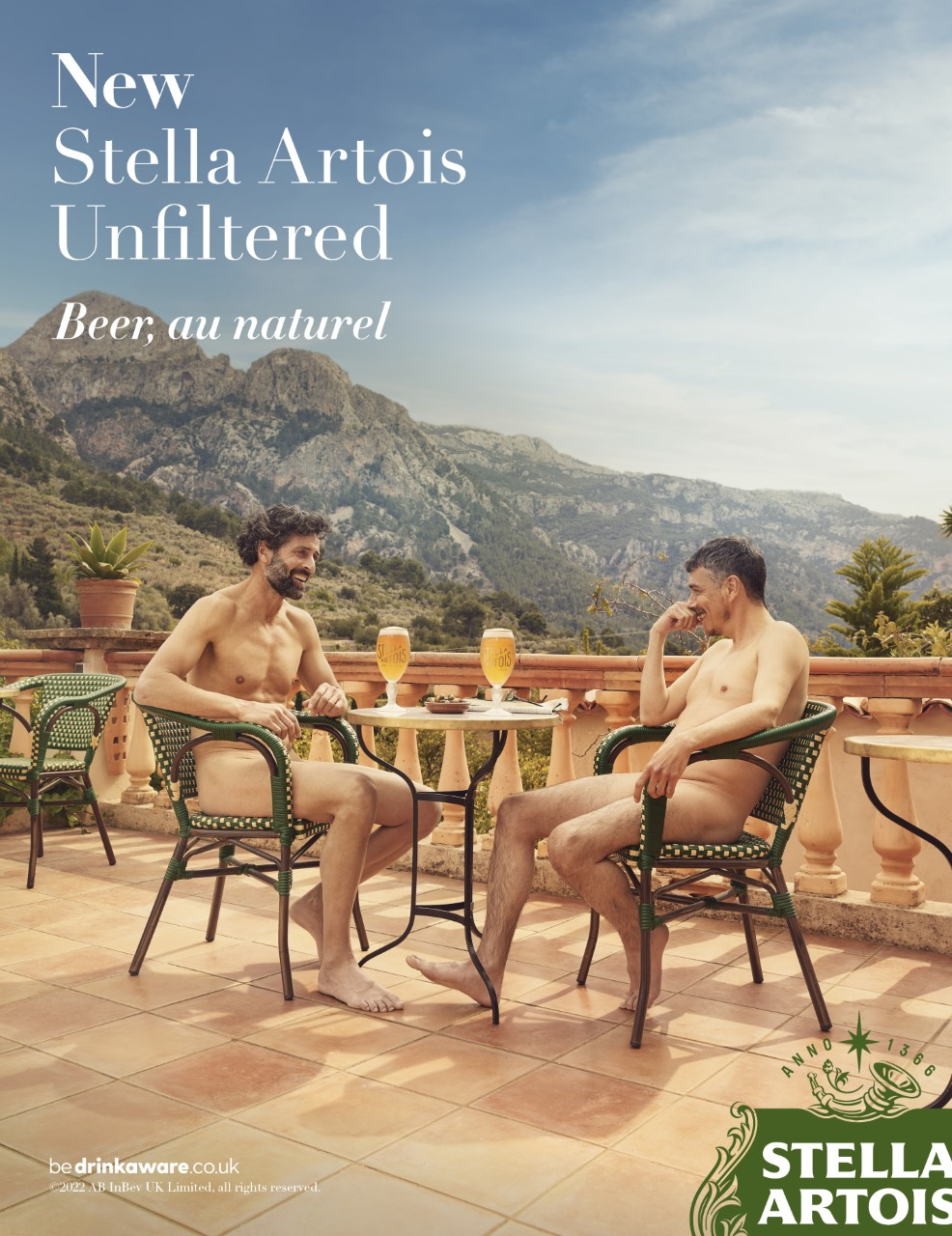 The nudity of the inhabitants acts as a metaphor for the stripped back brewing process that allows the flavors of Saaz and Mandarina Bavaria hops to burst through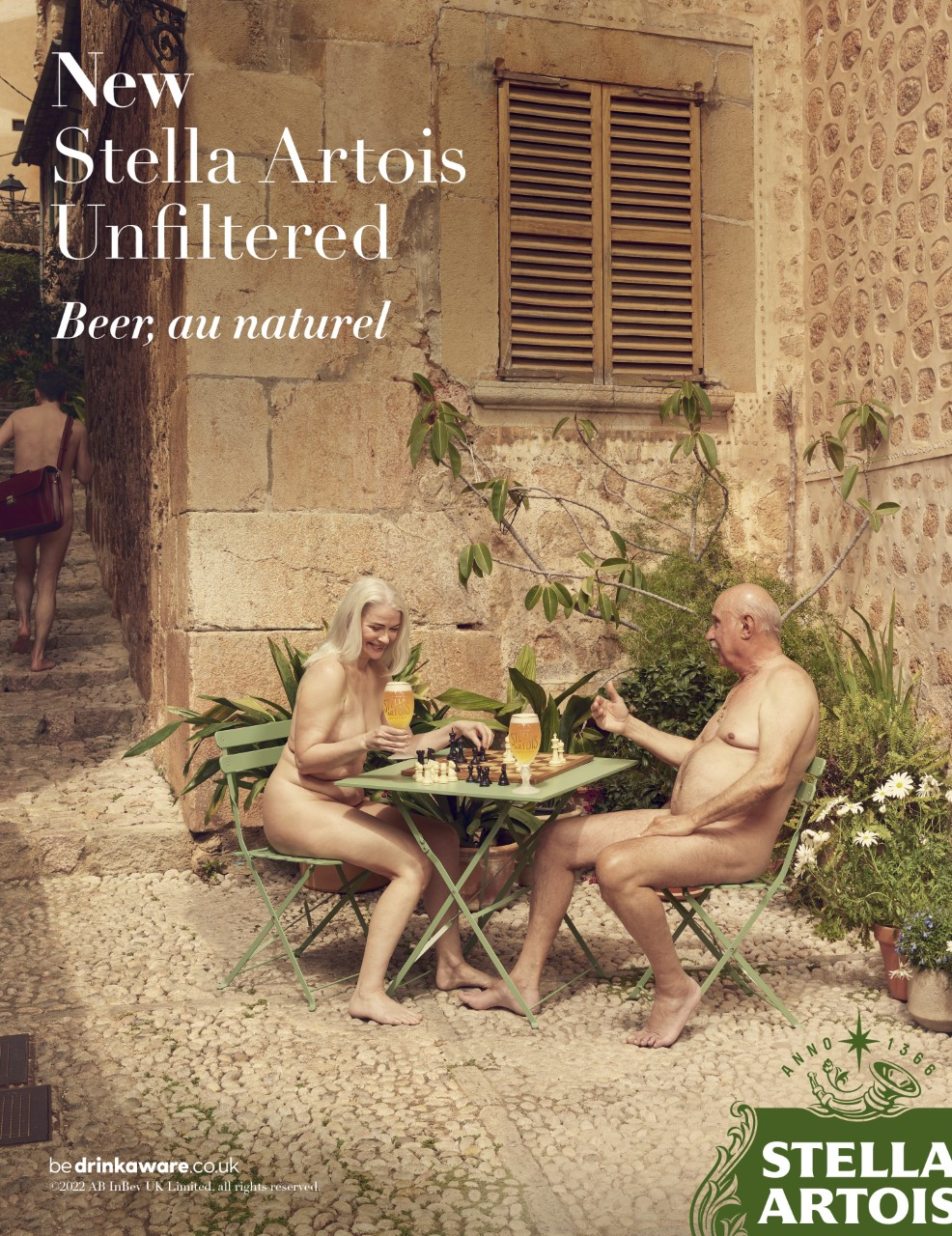 The TV ad follows the journey of a naked barman delivering a freshly poured pint of New Stella Artois Unfiltered to his customers while the posters let us delve further into the slow-paced daily life of the villagers.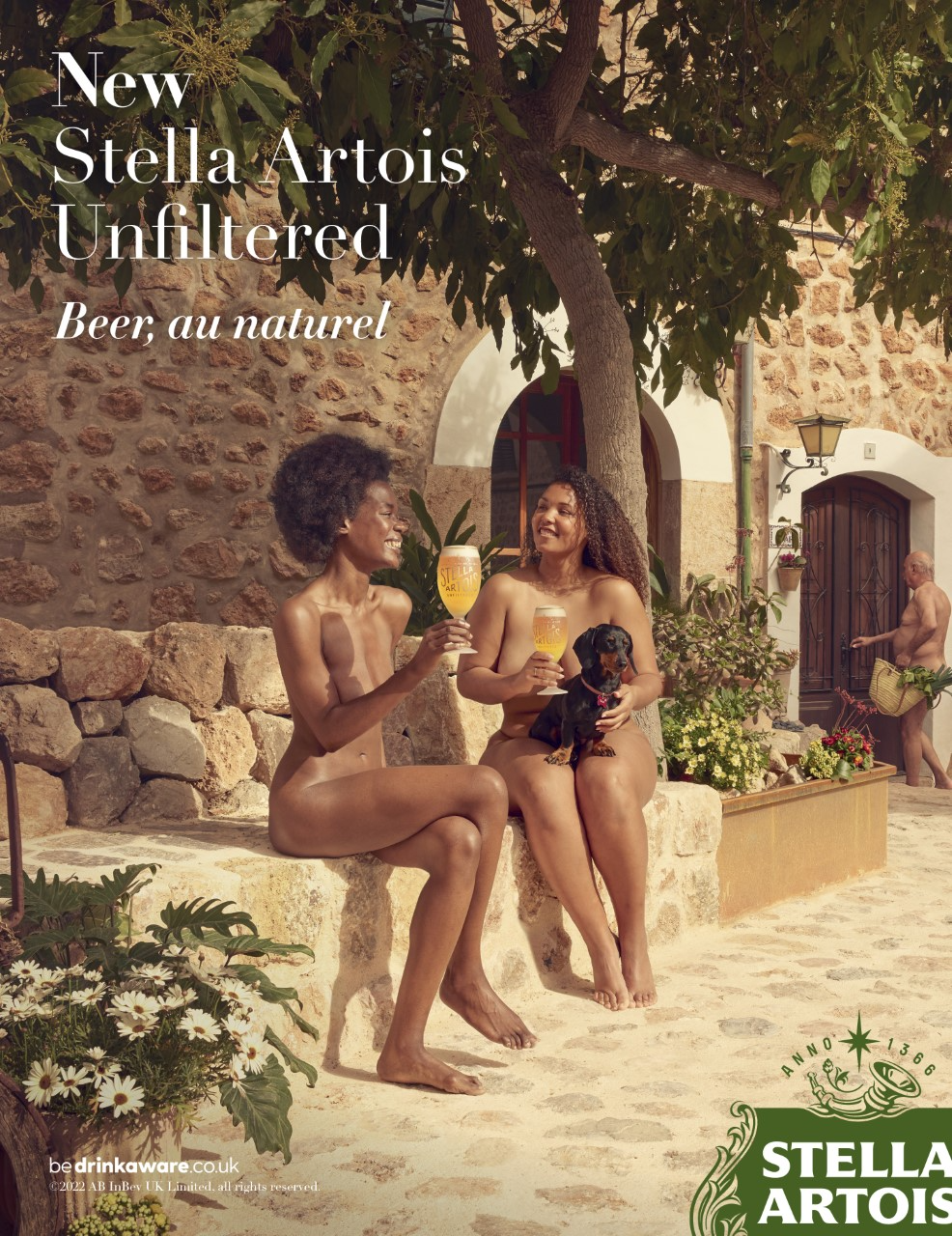 The print campaign was shot by Nick Meek with  the film directed by Autumn de Wilde (Through Anonymous Content).
Agency: Mother