This Samsung Galaxy campaign is flipping creative
By James Herring on Monday, September 12, 2022
Samsung's latest promotion for the Galaxy Z Flip 4 series features an intriguing takeover of bus shelters in Belgium.
Some regular benches in this shelter have been switched out with seats styled as XL replica phones which customers are encouraged to 'flip open'.
The installation prompts commuters with a fun interaction – showcasing the unique flipping motion of the phone.
The Samsung Galaxy Z Flip 4 melds a futuristic foldable screen with retro appeal.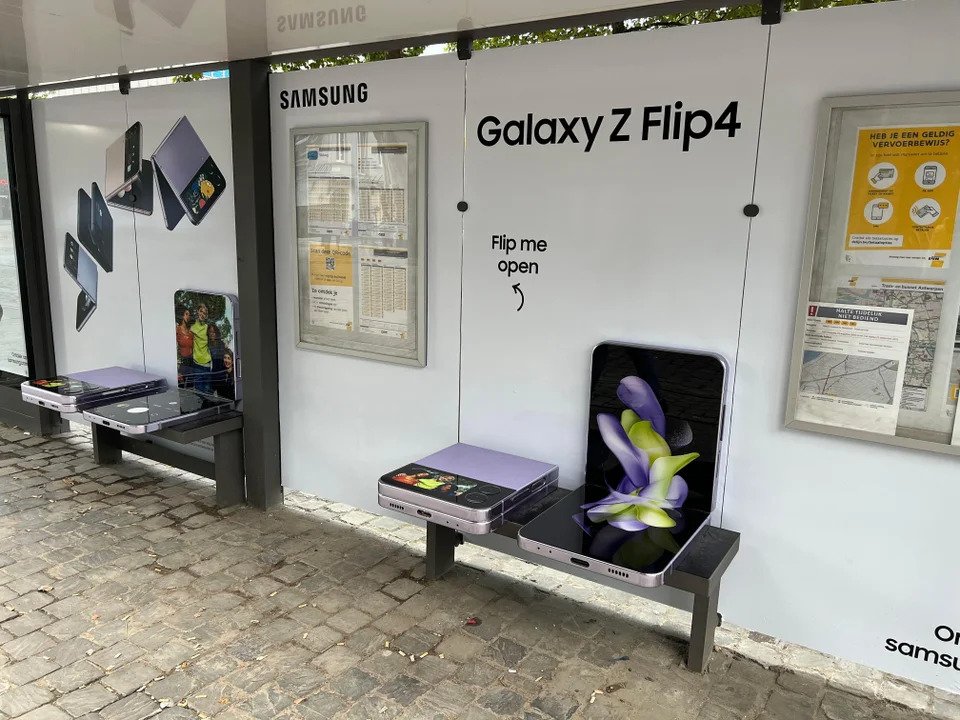 Agency: CHIEL Belgium