Burger King create 'Pregnancy Whoopers' to satisfy weird cravings
By James Herring on Thursday, May 5, 2022
Ahead of Mother's Day in Germany (May 8) Burger King have developed Pregnancy Whoppers featuring the most popular and weird food craving combinations.
The wild Whoppers were created from a survey of pregnant women in Germany.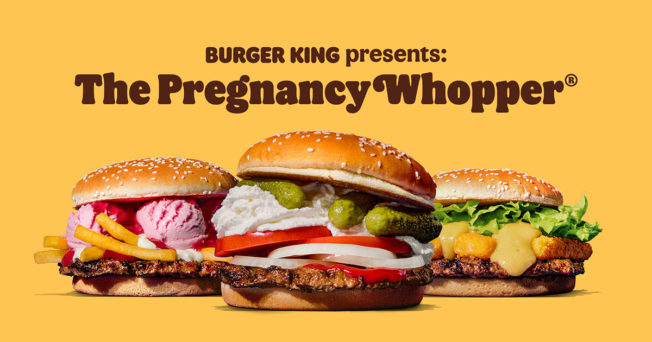 The fun campaign film shows the amused reactions of (expectant) mothers, their children, and partners as combinations like cucumber with jam and sausage with chocolate cream are served.
Agency: Grabarz & Partner