35 of the best PR Campaigns of 2019
By James Herring on Monday, December 16, 2019
Over the last 12 months we've blogged about 500+ head-turning, creative marketing campaigns from all across the globe.
Famous PR campaigns which grabbed attention for the brands behind them, inspired publicity stunts that crashed into our newsfeeds and social media timelines.
As 2019 closes it's time to call out some of our favourites.
So in no particular order of bestness – here's 35.
P.S looking for a creative PR agency?
#1 Campaigner installs seesaws across the Mexican border wall so kids can play together
Seesaws which allow children from the US and Mexico to play together were installed on the Mexican border. Anti-border wall campaigner and architect Ronald Rael installed three pink seesaws on the US-Mexico border to allow families on each side to meaningfully connect. [read more]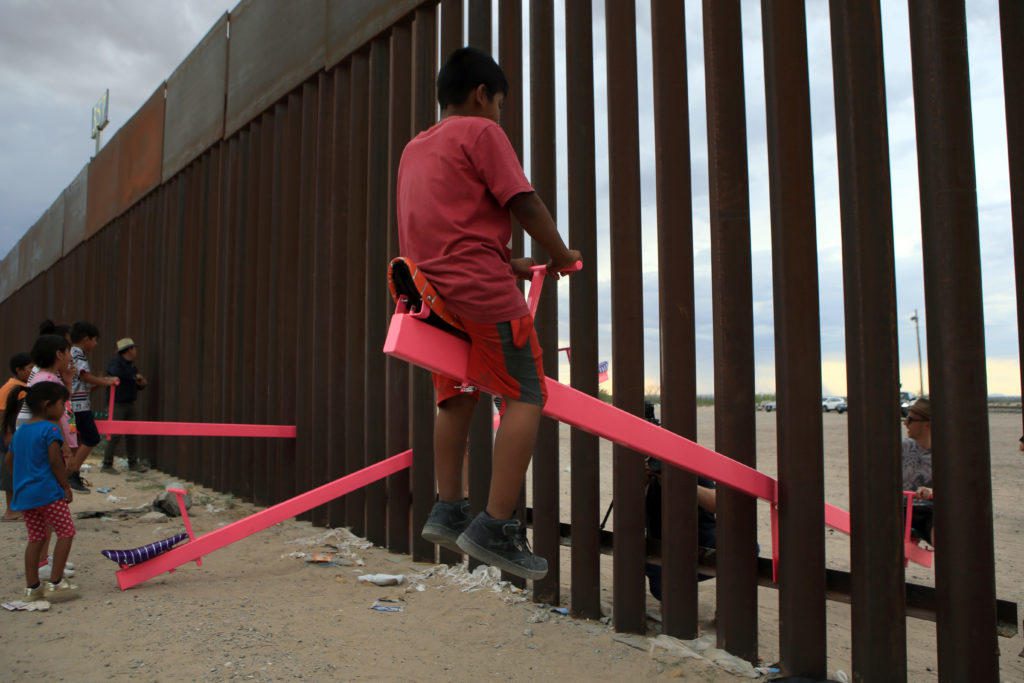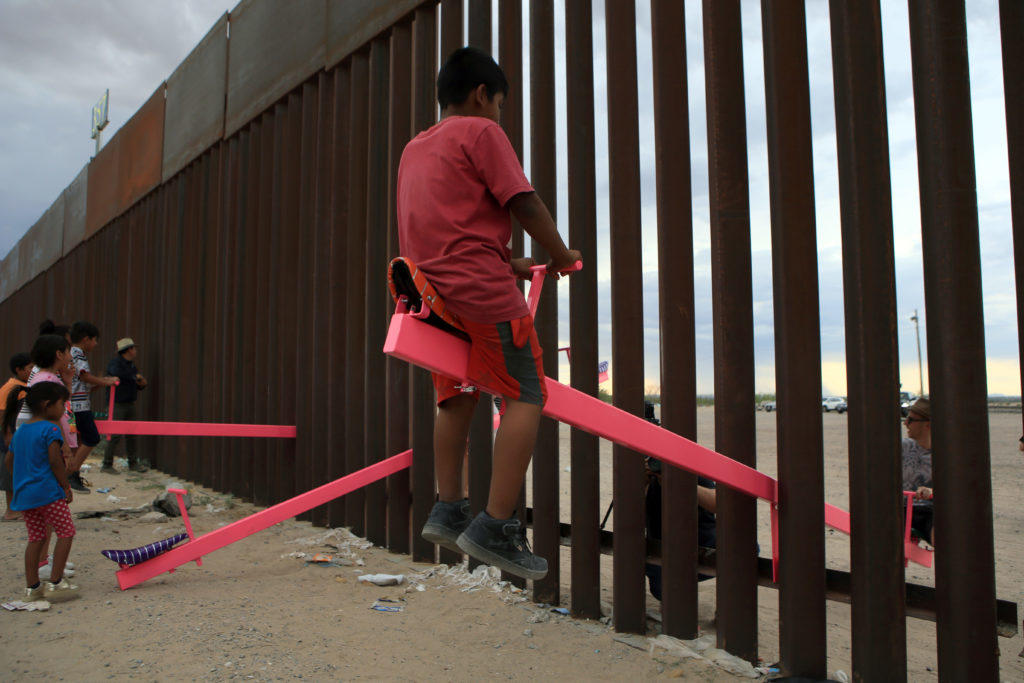 #2 Paddy Power pull off inspired hoax with a fake shirt
Paddy Power launched a 'Save Our Shirt' campaign, calling on brands to stop sponsoring football shirts – including fellow betting companies. To kick this off this they pulled off an audaciously good, hoax shirt launch. [read more]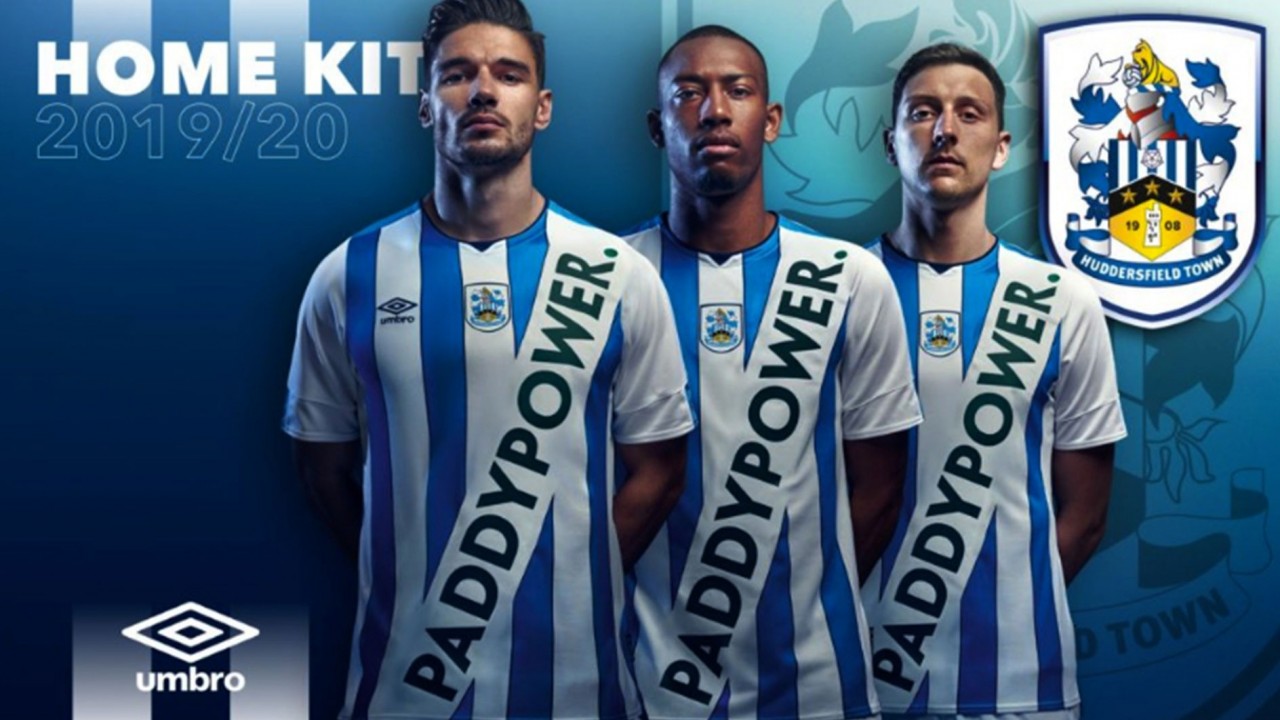 #3 Instagram's most liked egg revealed as part of mental health campaign
Uploaded on January 4th, the infamous yet innocuous egg challenged the world to make it the most liked post on Instagram. Reaching over 52 million likes, it quickly surpassed all others – knocking Kylie Jenner's post off the top spot. However over the course of subsequent posts, the egg began showing cracks; appearing more fragile with every new upload. [read more]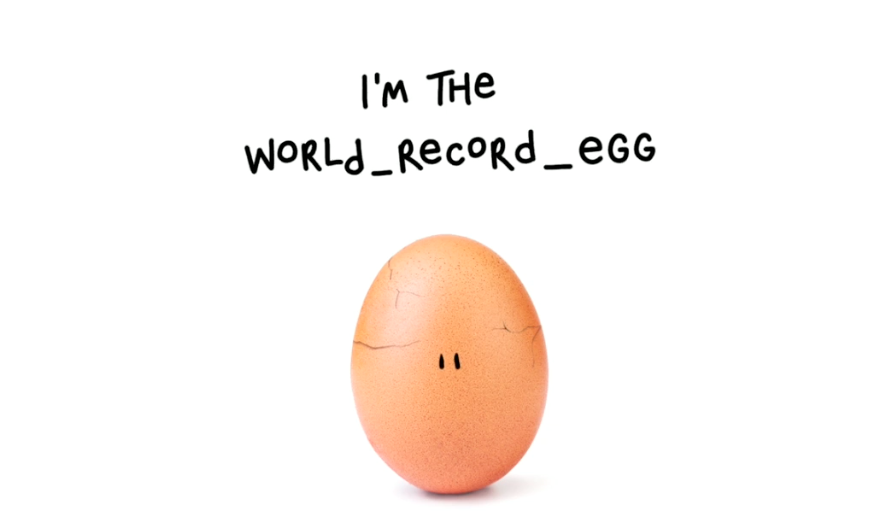 #4 German Rail convinced Germans to Staycation
72% of Germans fly abroad for their holidays. So how to make them consider traveling within Germany using German Rail? Play the case study video. It's a lovely piece of work.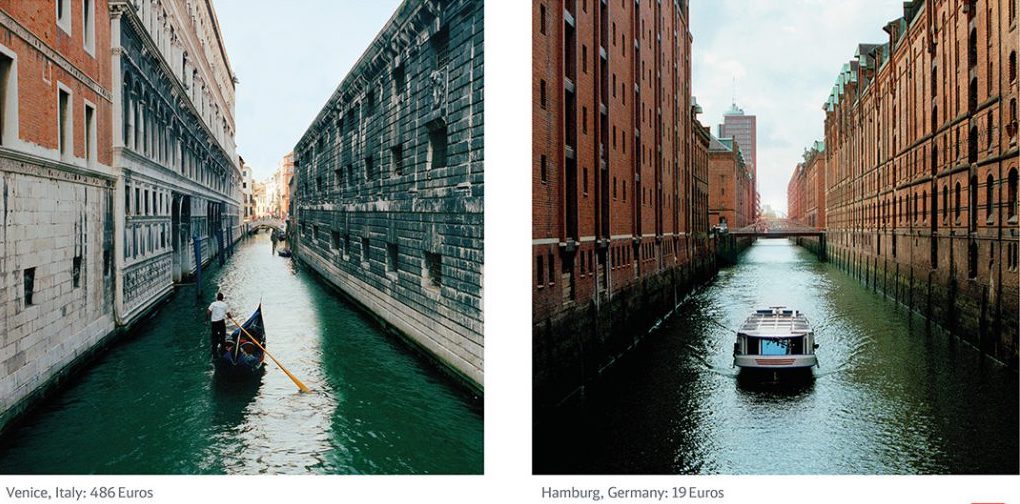 #5 Nike's flagship store in London introduced plus-size mannequins
Nike's flagship store London has introduced plus-size mannequins to "celebrate the diversity and inclusivity of sport". [full story]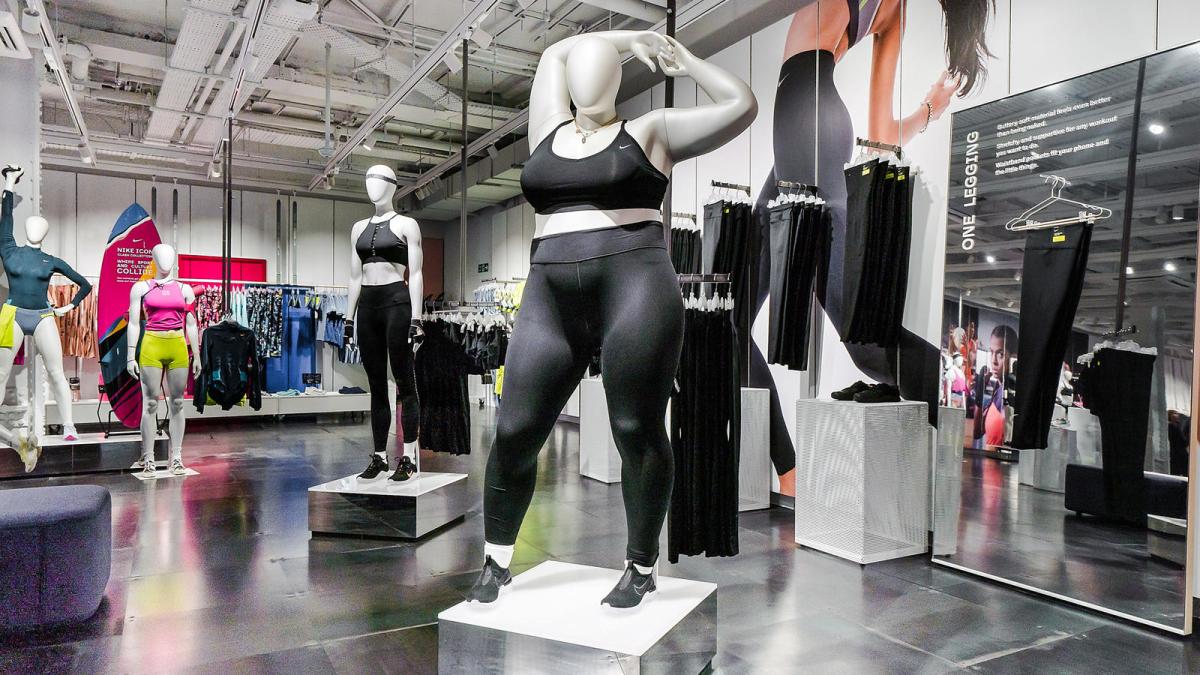 #6 The Faroe Islands Closed for Maintenance
The latest Faroe Islands' "Closed for Maintenance" campaign has attracted 5,886 people to spend 15-17 April 2020 working on the islands. Attractions in the Faroe Islands were closed for regular visitors but open to volunteers – or voluntourists – who wish to help maintain them. [read more]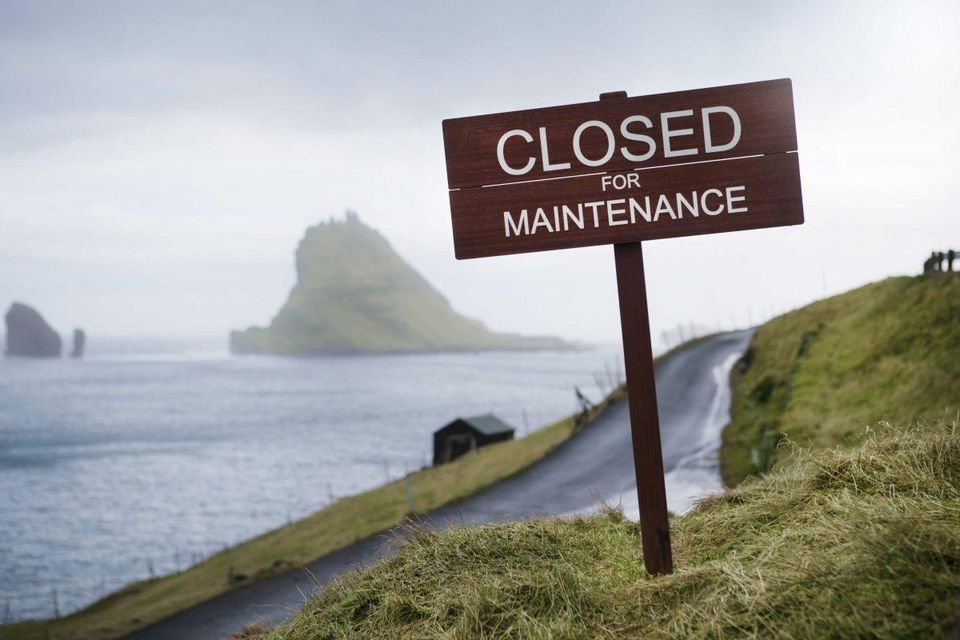 #7 AeroMexico troll Texans with DNA test offer
A new ad for AeroMexico playing on middle America's animosity towards Mexico went viral. To persuade more U.S. residents to the country AeroMexico offered "DNA discounts" on the airline for Americans with Mexican ancestry. [read more]
#8 Ikea Italy challenge public to find their products in a museum of antiques
Items of Ikea furniture were hidden amongst the 18th Century exhibits in the Museum of Romanticism in Madrid. Visitors were challenged to find the "hidden" pieces of Ikea among the antiques. [full story]
#9 Pornhub campaign to clean up ocean plastic pollution with 'dirtiest porn film ever'
Adult website Pornhub filmed a porn movie on a trash-filled beach to raise money and awareness for ocean pollution. The video features an amateur pornstar couple that sees them getting it on – on one of the world's dirtiest beaches. [read more]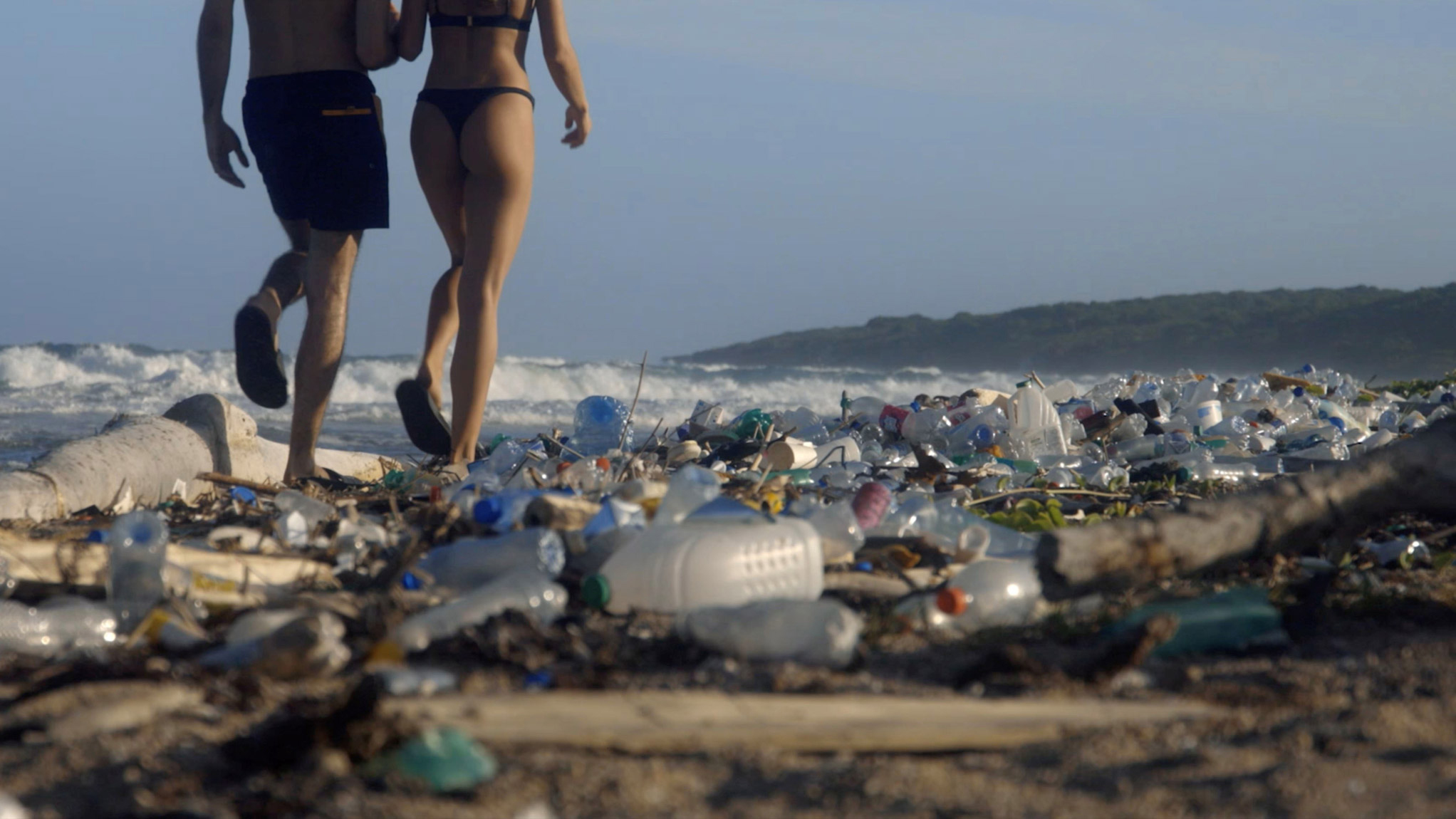 #10 Channel 4 turned viewer complaints into a promo video 
Channel Four's latest promo entitled Complaints Welcome – features TV stars bringing to life genuine complaints which viewers have made about them. [read more]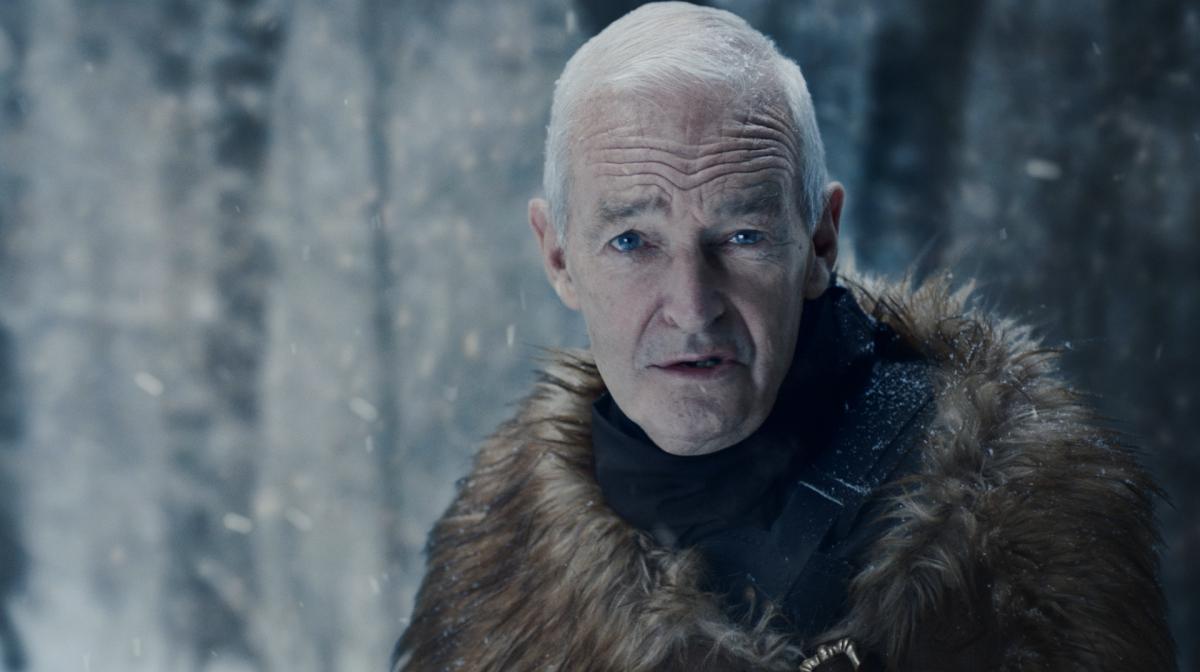 #11 Mothercare aim to normalise images of post-natal mothers
A new campaign launched by Mothercare intends to challenge unrealistic images of new mothers and their bodies post childbirth. [read more]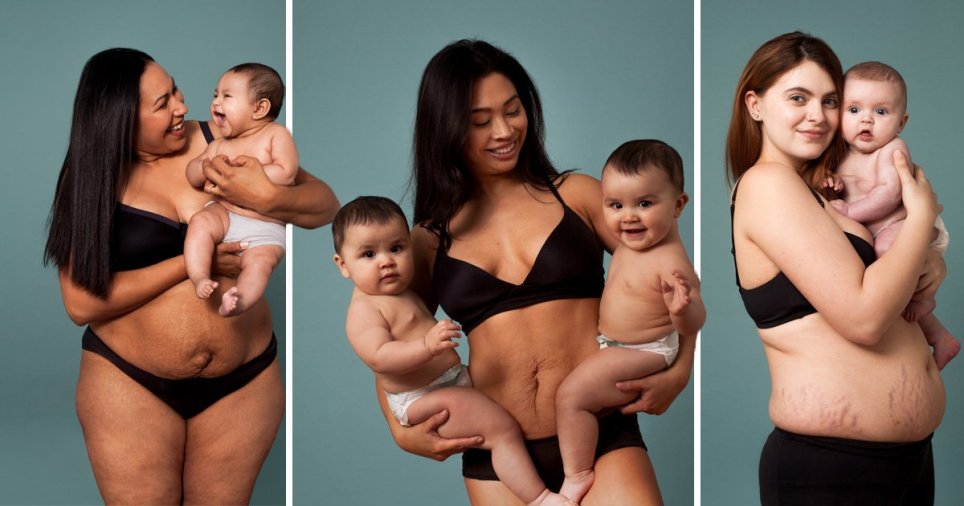 #12 Extinction Rebellion draw attention to rising sea levels.
Extinction Rebellion protesters sailed a house down the River Thames in a bid to draw attention to rising sea levels. [read more]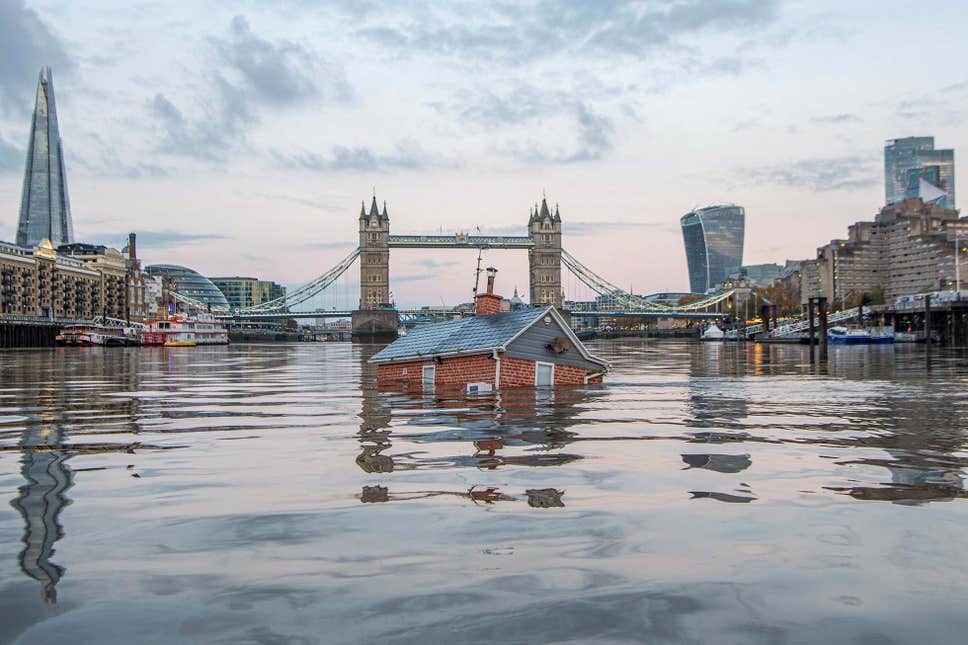 #13 BBC handed the marketing of Peaky Blinders to fans of the cult show
The BBC unveiled its new marketing campaign for Peak Blinders Season 5 – sourcing all the artwork from fans of the cult show. [read more]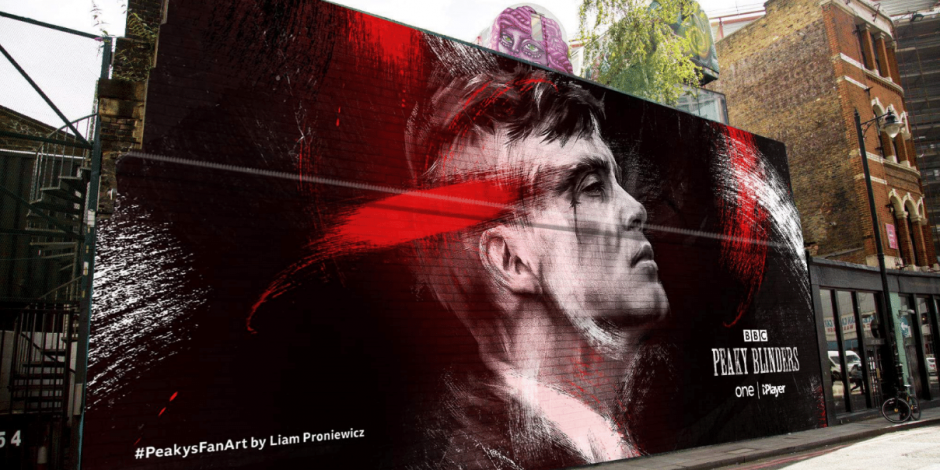 #14 Vegemite and Marmite went head to head in advert war ahead of The Ashes
Vegemite and Marmite have engaged in a heated war of words with both brands taking out full page ads aimed at the other ahead of the 2019 Ashes cricket tournament. [read more]

#15 A Hotel for houseplants opens in London
A hotel exclusively for houseplants has opened in London offering a lifeline to 'plant parents' worried about leaving them to wither during the holiday season. [read more]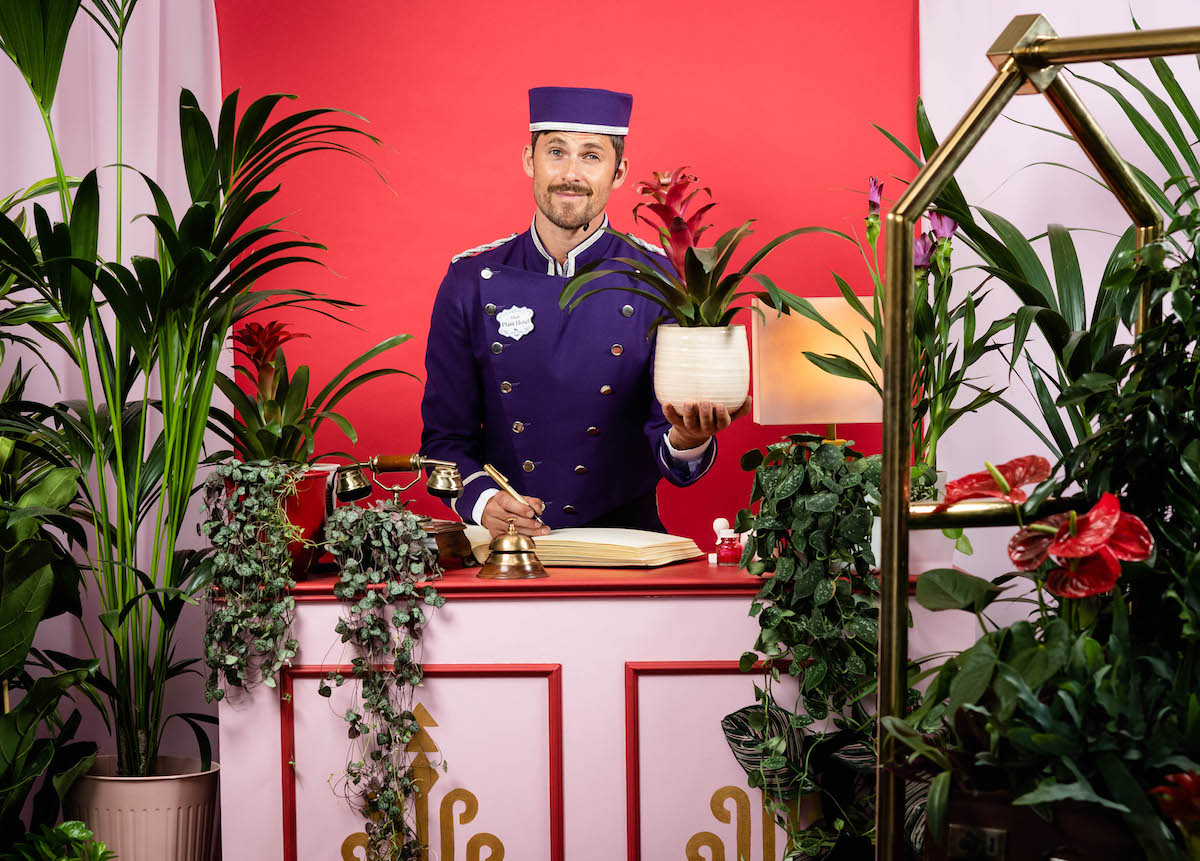 #16 F*CK! Nurofen have proved that swearing provides pain relief
Nurofen have pulled together a panel of science experts to carry out an experiment investigating the effect of swearing on short term pain tolerance. Volunteers were invited to test the power of swearwords, new swear words and random words while their hands were submerged in an ice water bath.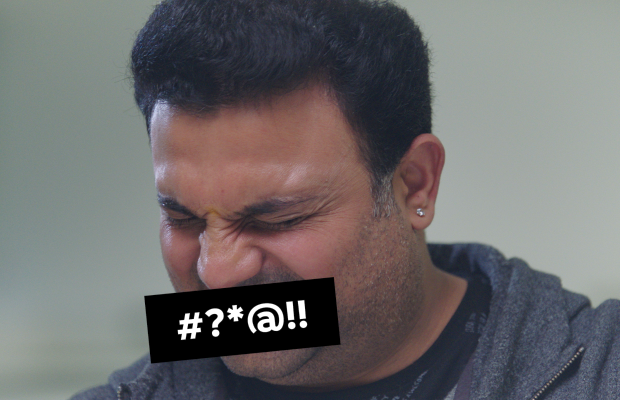 #17 Greggs, made a splash with the launch of its vegan sausage roll
Pitching it as "next-generation sausage roll technology" in a parody of an Apple product launch,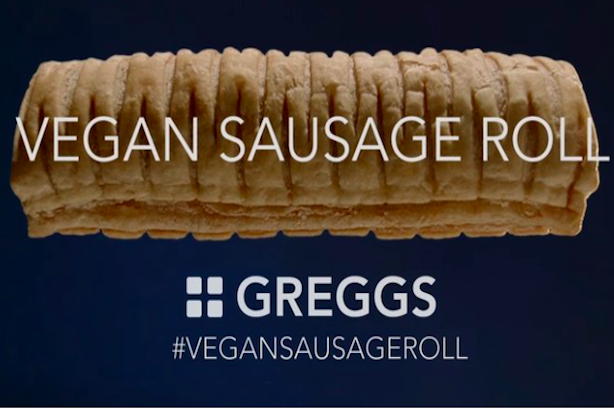 #18 Girl mocked on Tinder for her dress models for ASOS
In a brilliant piece of reactive PR, ASOS took a negative comment posted about one of their customers photos and flipped it by using her image as the centre of a unique and empowering marketing activation.
#19 Holocaust story dramatised for the Instagram generation
Israeli entrepreneurs have dramatised the plight of a Jewish teenager murdered by the Nazis by imagining her documenting her final days on Instagram. With the global community of survivors rapidly shrinking advocates of Holocaust remembrance are seeking creative ways to share witnesses' stories with a younger generation.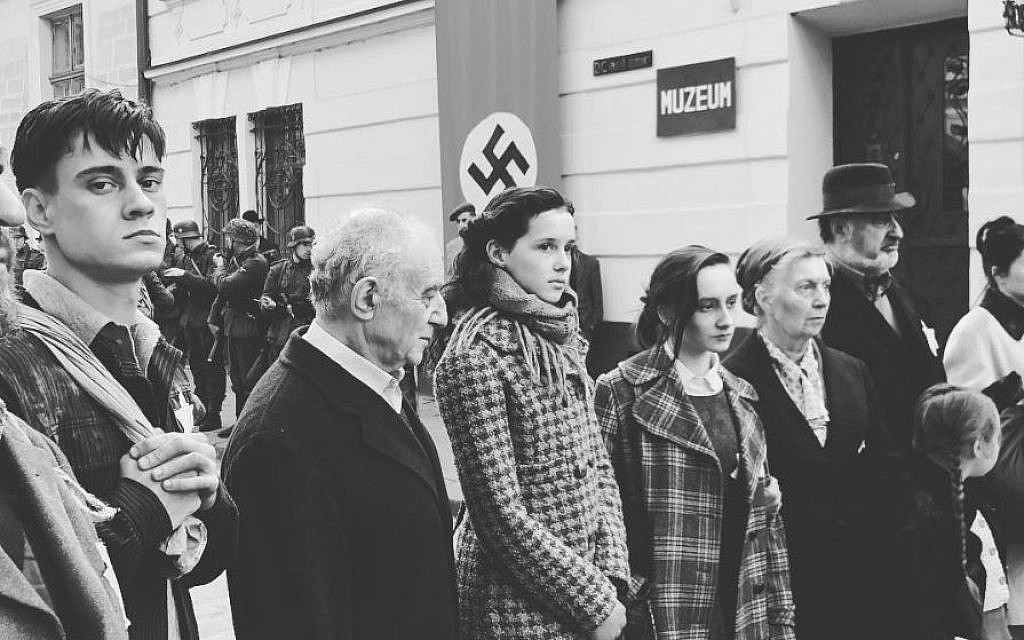 #20 The smallest McDonald's in the world is a fully functional beehive
McDonald's Sweden unveiled a mini version of its iconic restaurant – in the form of a fully functional beehive. Complete with drive-thru windows, seating, signage and al fresco tables, the fast food company is calling the hive the 'smallest Mcdonald's in the world'.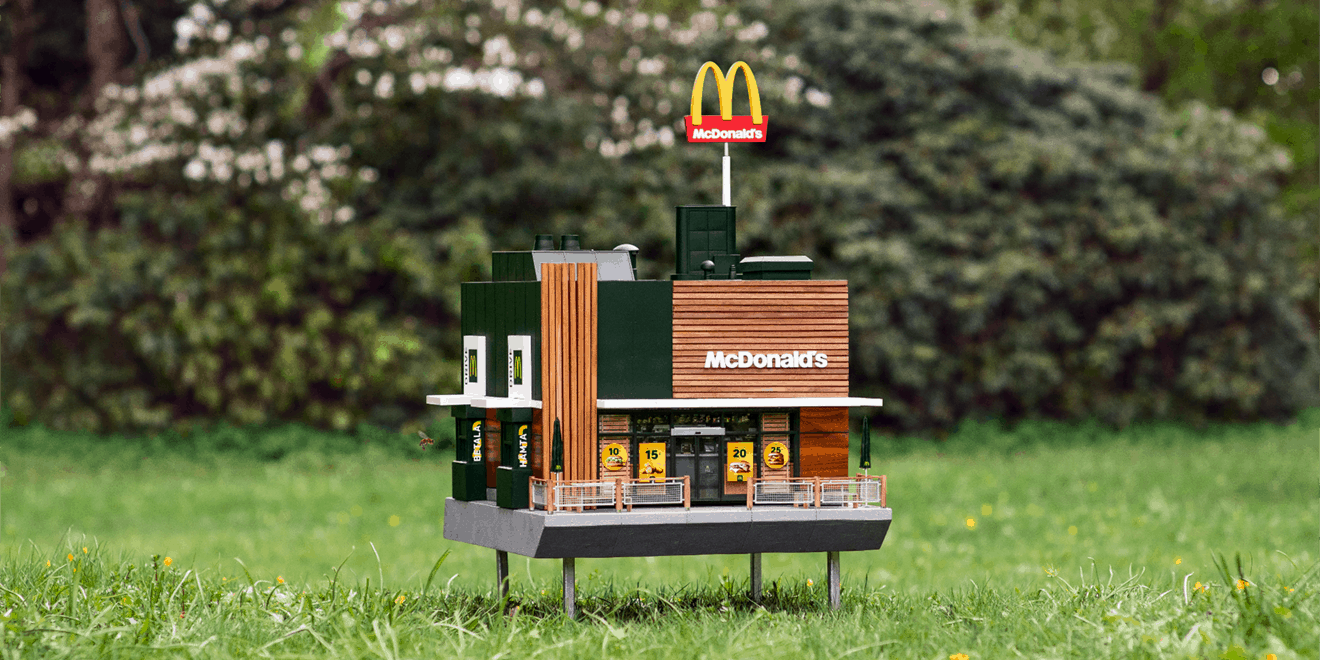 #21 Netflix flaunt Thai censorship laws to promote Narcos
Netflix wanted to promote Narcos Mexico in Thailand. However the Thai authorities are notorious for very tough censorship stance – and the show is pretty much wall-to-wall drug taking, sex and violence. So instead of deleting offending scenes from the trailer, Netflix just cut around the offending images within each scene – leaving the silhouettes perfectly intact.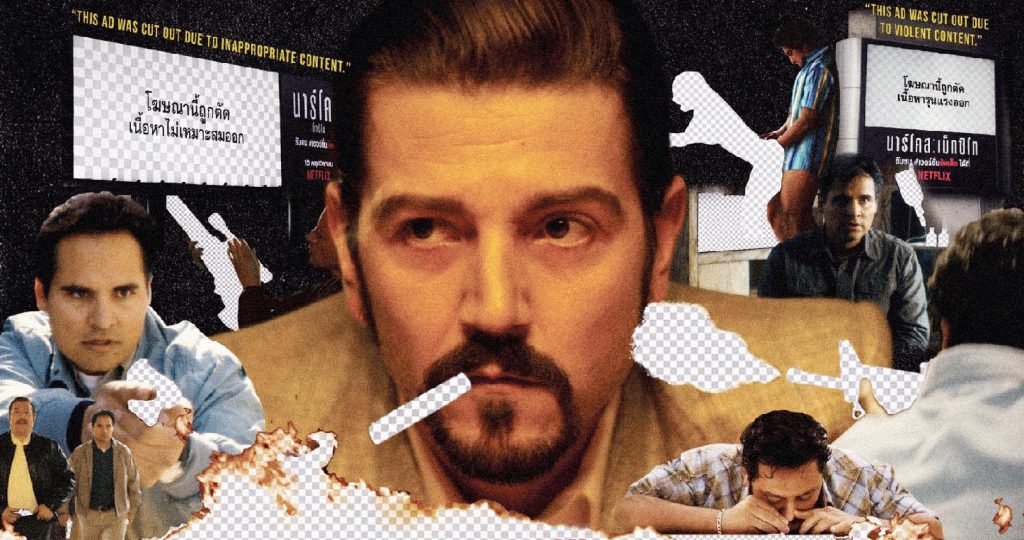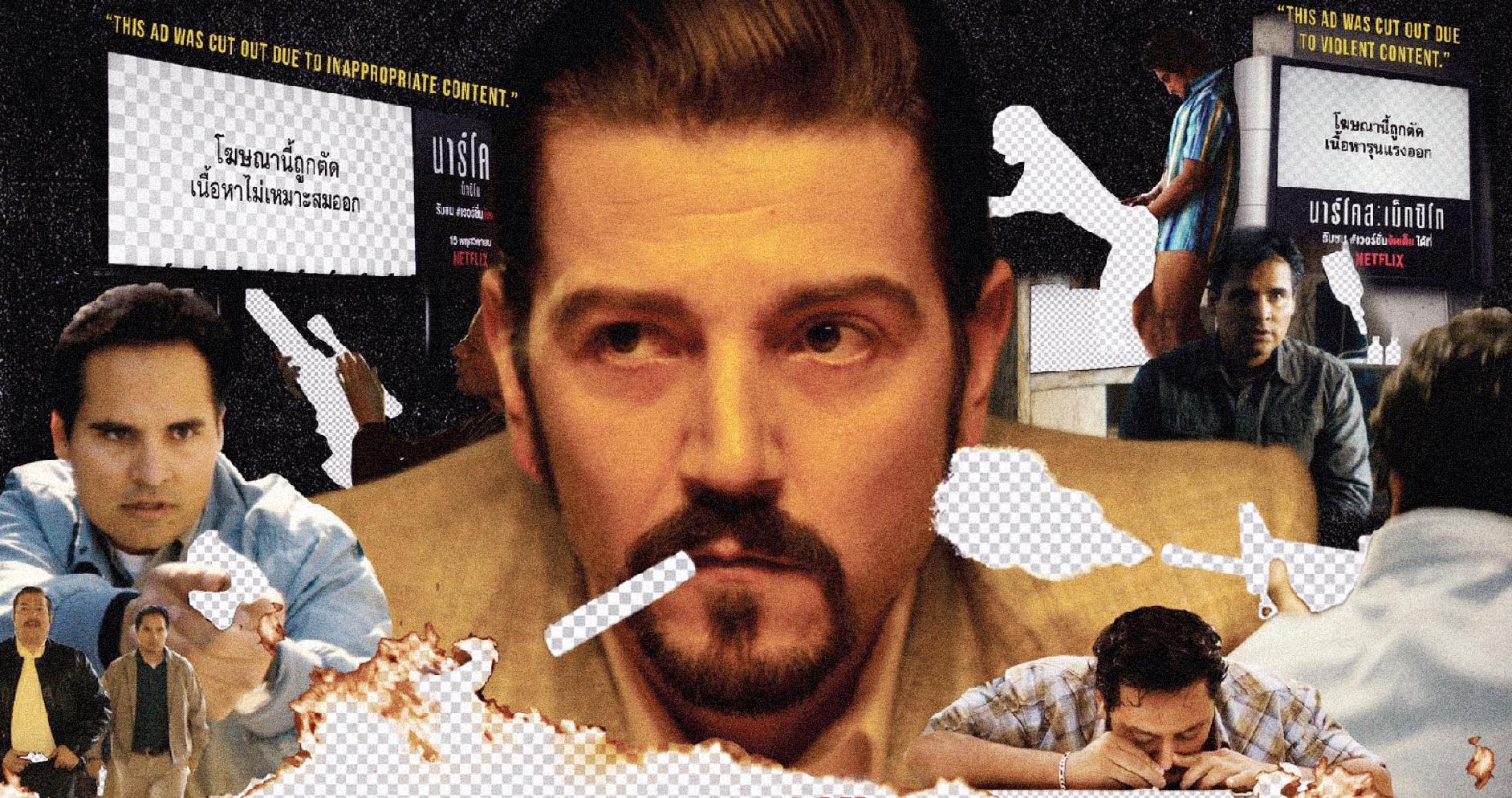 #22 Overkill unveil jet-ski sneaker
German sneaker and graffiti store Overkill went all out to launch the new edition of the new adidas ZX8000 Aqua in Berlin.
#23 Ecover release baby-scented perfume "L'eau de bébé"
Ecover released a promo for gender-neutral perfume called 'L'Eau de Bébé' that smells like a newborn baby. The satirical ad claims 'Nothing smells as good as babies. Fact. Research has found that one sniff activates the same reward centres in our brains that drugs do – only babies are way more legal.'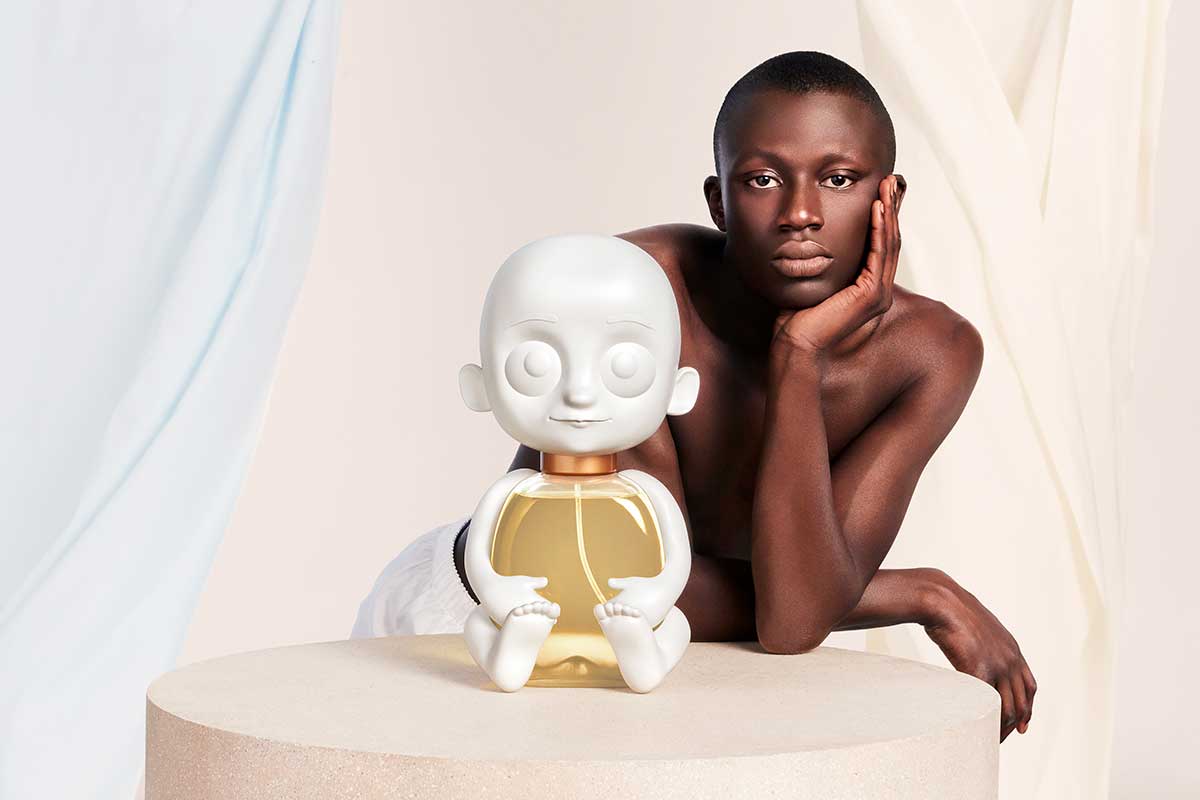 #24 Carlsberg announce they're probably not the best beer in the world
Having spent years proclaiming they are probably the best beer in the world, Carlsberg conceded they're actually 'one of the cheapest, not the best', and launched a brand-new campaign to address the issue.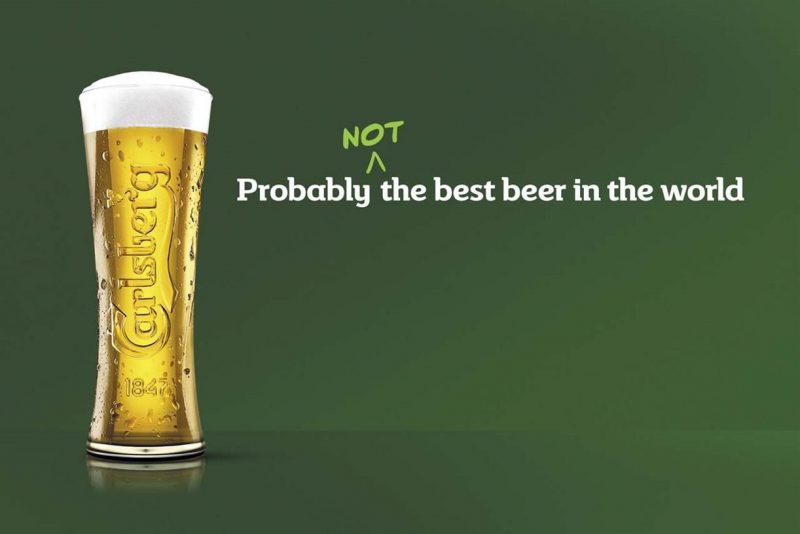 #25 KFC called out chicken shop imitators 
KFC took  aim at chicken shops across Britain, calling them out for their blatant imitation of the Colonel led poultry power house.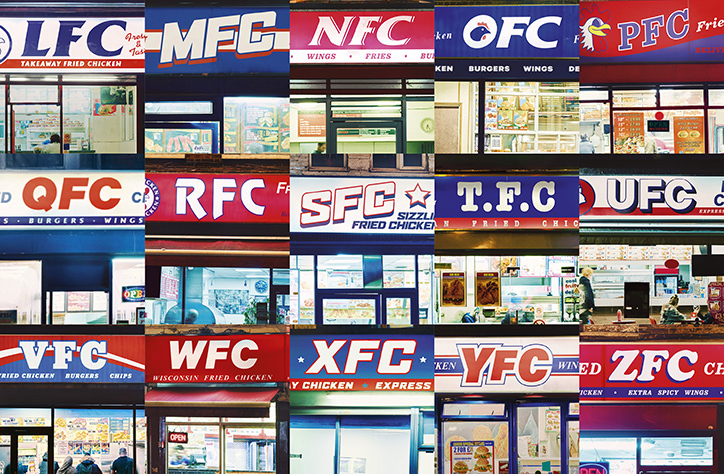 High-streets up and down the UK play host to an alphabetised catalogue of chicken shops mimicking the chain's name and logo. From the AFC's to ZFC's, the uncanny likenesses are undeniable.
#26 Swimming champions draw attention to plastic pollution
British synchronised swimmers Kate Shortman, 17 and 18-year-old Isabelle Thorpe took on the challenge of performing their World Championship routine in a swimming pool littered with plastic drinking bottles, containers, toiletries and carrier bags. The challenge was made by the Big Bang Fair to bring attention to how young people are using their science, technology, engineering and maths skills to address environmental issues such as the impact of plastic pollution in the oceans. [read more]
#27 Limited edition Heinz label illustrates optimum ketchup pouring angle
A new limited edition label design from Heinz (Canada) helps users find the perfect angle for optimum ketchup pouring.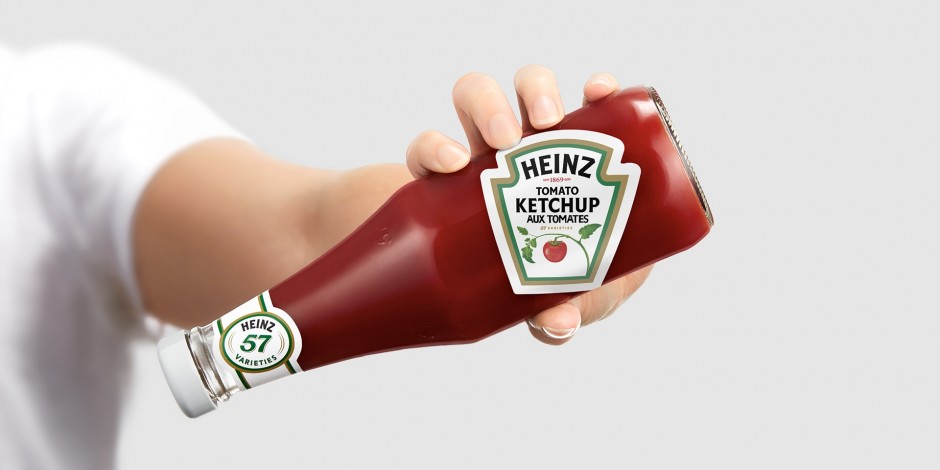 #28 Barbie reimagined on her 60th birthday to show her real age
Lumen, a dating site for singles over 50, paid homage to Mattel's iconic Barbie on her 60th birthday. The photo series is part of a campaign to celebrate the beauty of growing older. The iconic doll, which has captivated generations of children since her launch in 1959, has been recast as a real person to celebrate the appeal of older women.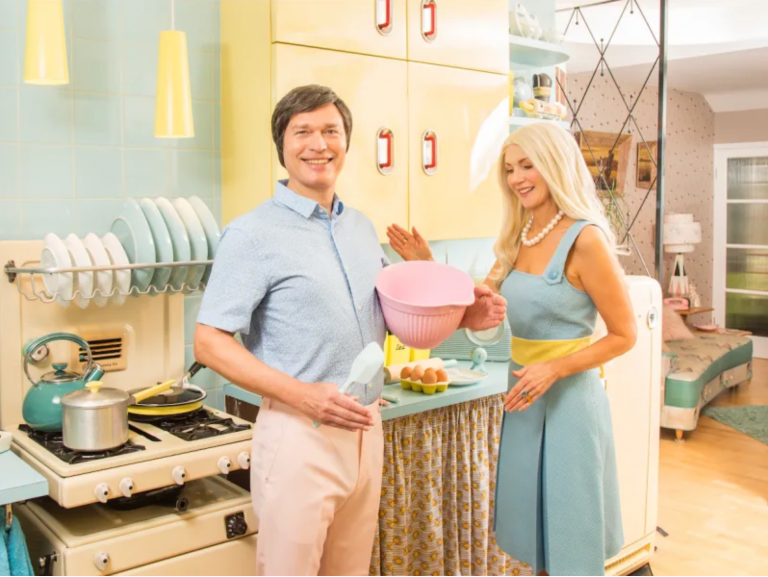 #29 Nike celebrates "crazy" women in sport in new #justdoit ad
Following on from last year's highly controversial advert starring NFL quarterback Colin Kaepernick, Nike have released a new ad celebrating "crazy" female athletes.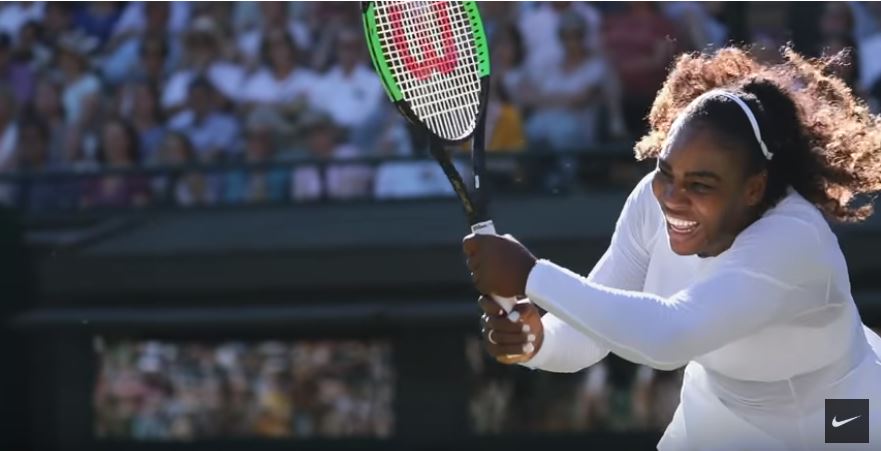 #30 IKEA deploy supersized SMÅKRYP bath toys to clean the Thames
IKEA Greenwich unveiled a unique remote-controlled boat that clears rubbish from polluted waterways. Introduced as part of the launch of Ikea Greenwich the 'Good Ship IKEA' has been modelled to look like the retailer's best-selling bath toy, SMÅKRYP.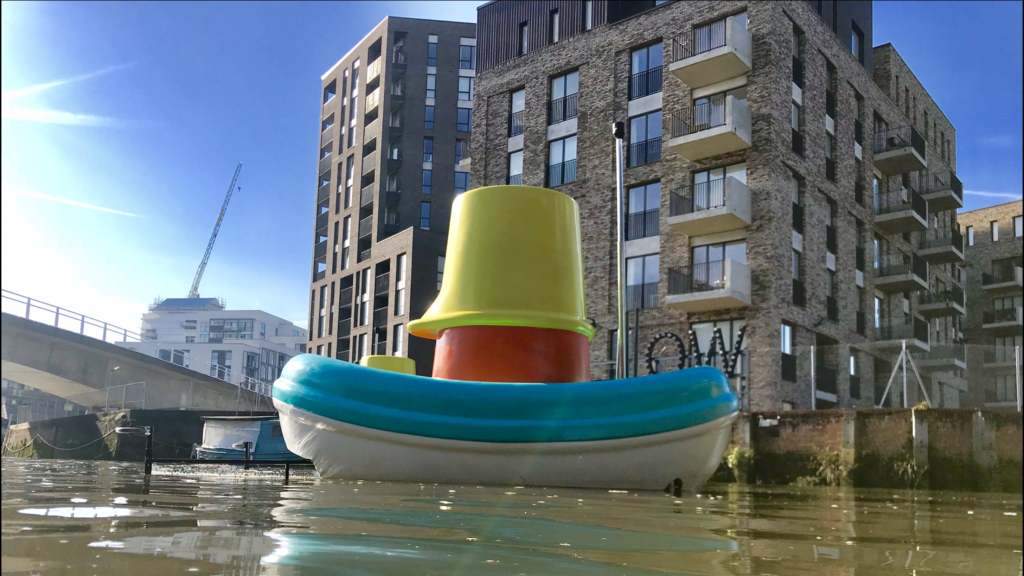 #31 Hotel in Sweden offers free rooms to people who can stay off social media
A hotel in Gothenburg, Sweden, has launched a new policy where the room rate is determined by how much time guests spend on social media.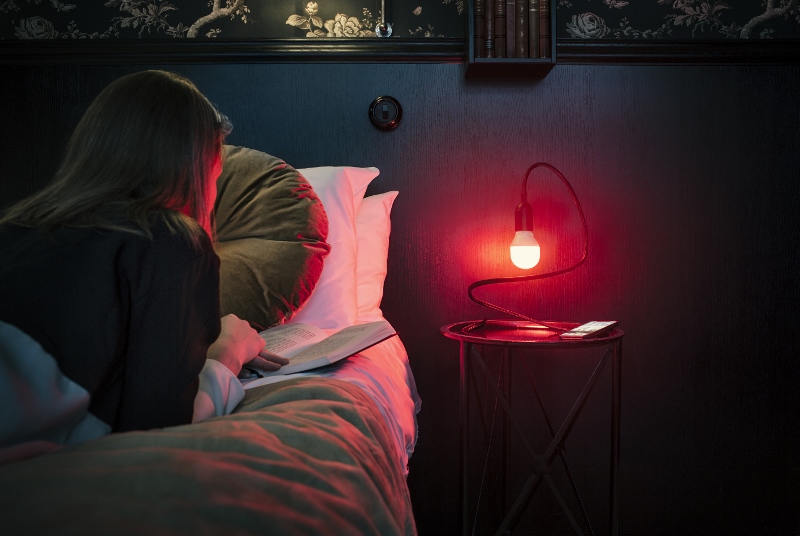 #32 Guinness promote tap water in responsible drinking campaign
Guinness have launched their responsible drinking campaign ahead of the Six Nations rugby championship. Styled as new product launch the spot for Guinness Clear (aka tap water) deploys every glorious beer ad cliché in the playbook to deliver the message. [read more]
#33 Burger King serve up a whopper of an election stunt
Burger King have served up a witty riposte to all the pre-election hype and nonsense with a witty bus campaign.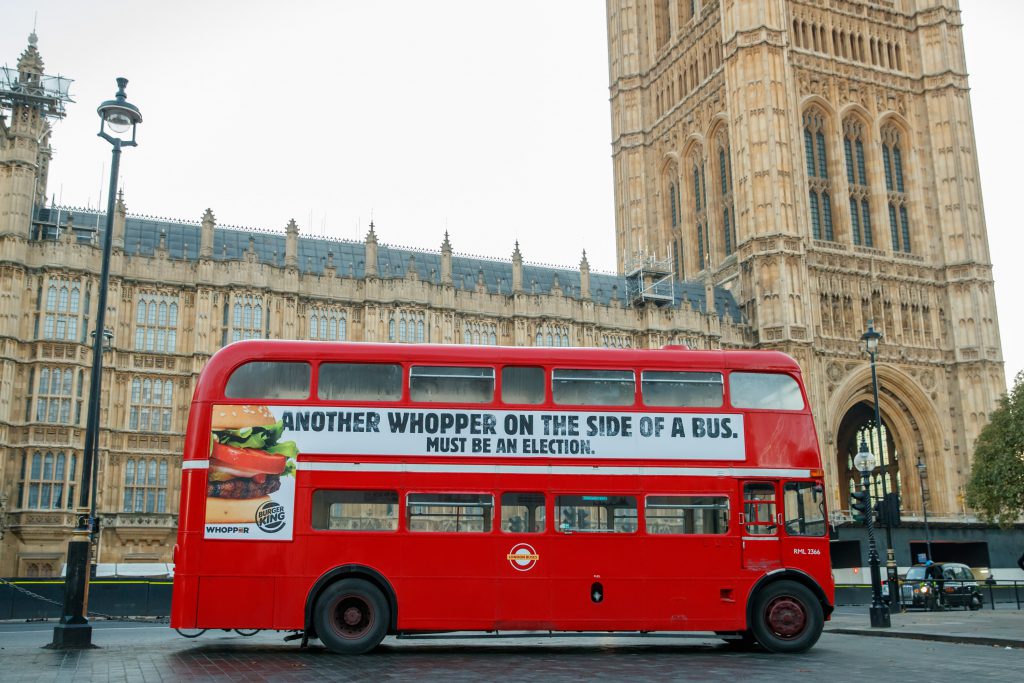 #34 VOO Telecom creates 'modern art' with lagged imagery to promote faster internet
To promote its faster internet, Belgium's biggest Telco challenger VOO have created posters that look like modern art at first sight, but are in fact screenshots of failed video calls.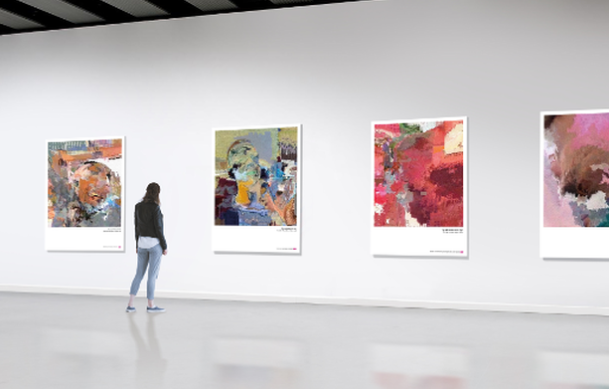 #35 A DIY store in Wales takes the crown for the most adorable Christmas Ad
When it comes to heartwarming Christmas Ads, names such as John Lewis, Sainsbury's and M&S immediately jump to mind. However, a small independent DIY store in South Wales gave the big dogs a run for their money.