Burger King serve up a whopper of an election stunt
By James Herring on Wednesday, December 4, 2019
Burger King have served up a witty riposte to all the pre-election hype and nonsense with a witty bus campaign.
Referencing the infamous Brexit bus the copy reads "Another whopper on the side of a bus. Must be an election".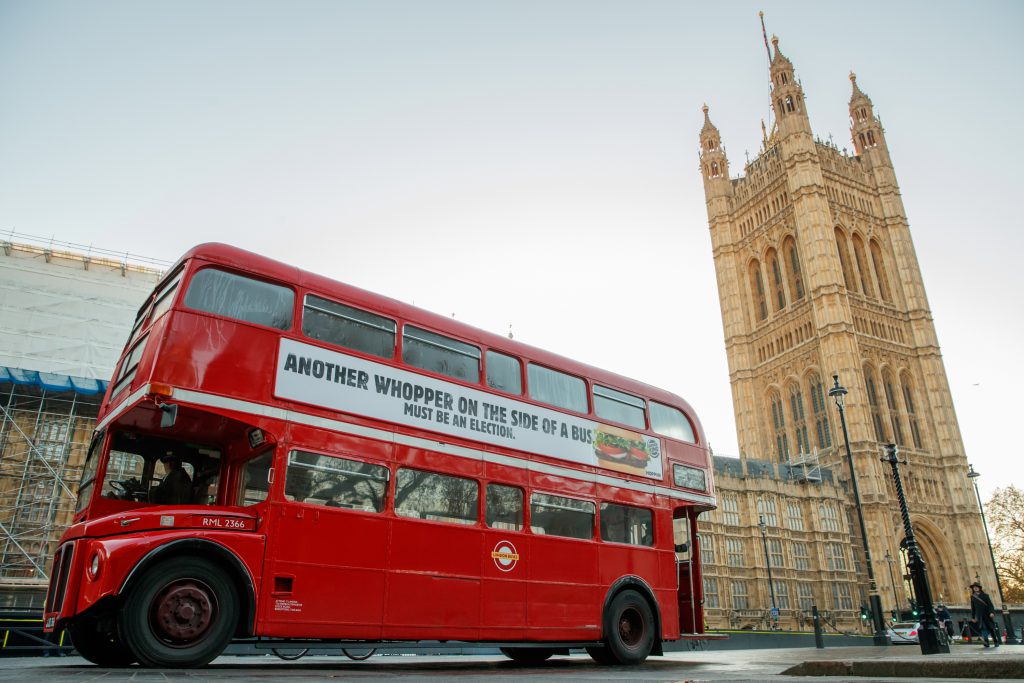 Burger King told The New European: "As the home of the Whopper, we felt that if anyone has the right to stick whoppers on the side of a bus, it's us. So naturally, we've taken the opportunity to shine a light on our iconic Whopper in all its flame-grilled glory."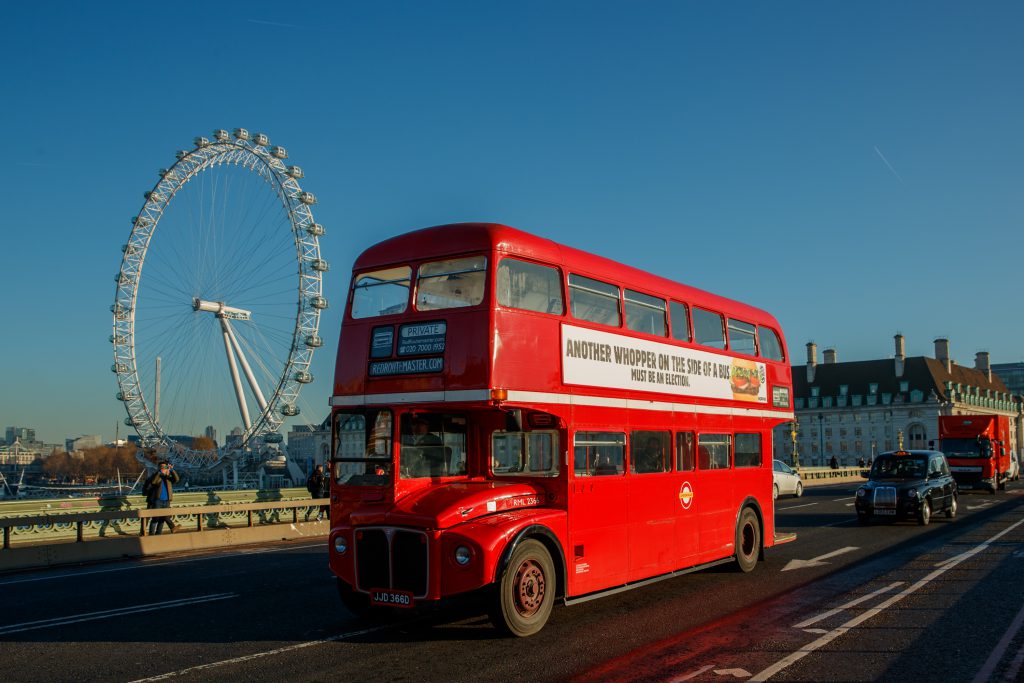 The stunt has landed well on Twitter.
OH MY GOD 🔥🔥🔥 pic.twitter.com/XTRqpNvYam

— Stu Royall (@stu_bot3000) December 4, 2019
Every other creative in the advertising field can pack up, no one is ever beating this burn

— The Outer Chocobo (@noreasonspec) December 4, 2019
Agency: BBHblacksheep