Star Wars: The Rise of Skywalker pulls off ambitious campaign in Fortnite
By Joe Colquhoun on Monday, December 16, 2019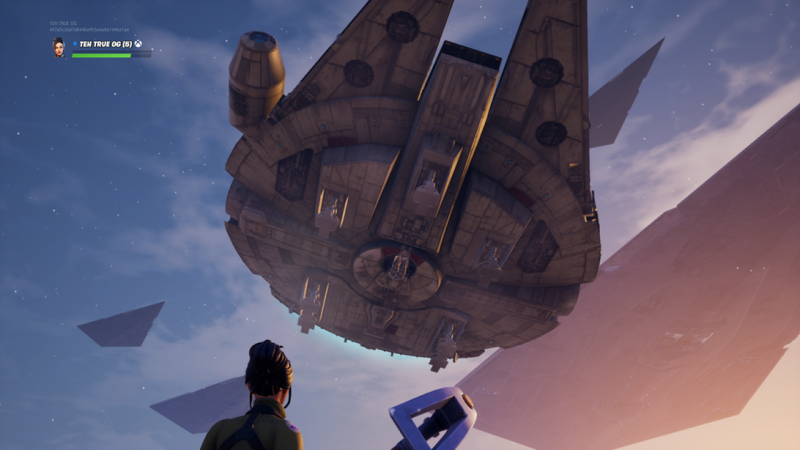 Epic Games placed a mysterious countdown in-game weeks ago to promote the secret stunt. On Saturday night, it was finally broadcasted to millions of players around the world.
At 7 o'clock, the Millennium Falcon appeared, engaged in a dogfight with a fleet of TIE fighters.
After defeating the baddies, the ship landed in front of the crowd of players.
An avatar of JJ Abrams greeted them, before announcing that the trailer was about to begin. An exclusive clip of Rise of Skywalker played on an enormous screen before the growing audience.
When Abrams took off again, it quietened down.
Until Darth Sidious's voice broke the silence, spreading propaganda about the Day of the Sith. As suddenly as the ominous voice started, it stopped.
A box was left behind in the drama. Upon opening, players were rewarded with lightsabers. In-game fighting had been temporarily disabled until then. The scene erupted into lightsaber mayhem.
The stunt was a huge success, despite being incredibly logistically complex. The crossover campaign is on-going, with new Star Wars challenges, locations, weapons and ammo.