Extinction Rebellion float a 'sinking house' down the Thames in a bid to draw attention to rising sea levels
By Staff on Monday, November 11, 2019
Extinction Rebellion protesters have sailed a house down the River Thames in a bid to draw attention to rising sea levels.
 Pictures released by the group show the replica property floating towards Tower Bridge.
A "sinking house" was floated down the Thames in the early hours of Sunday morning.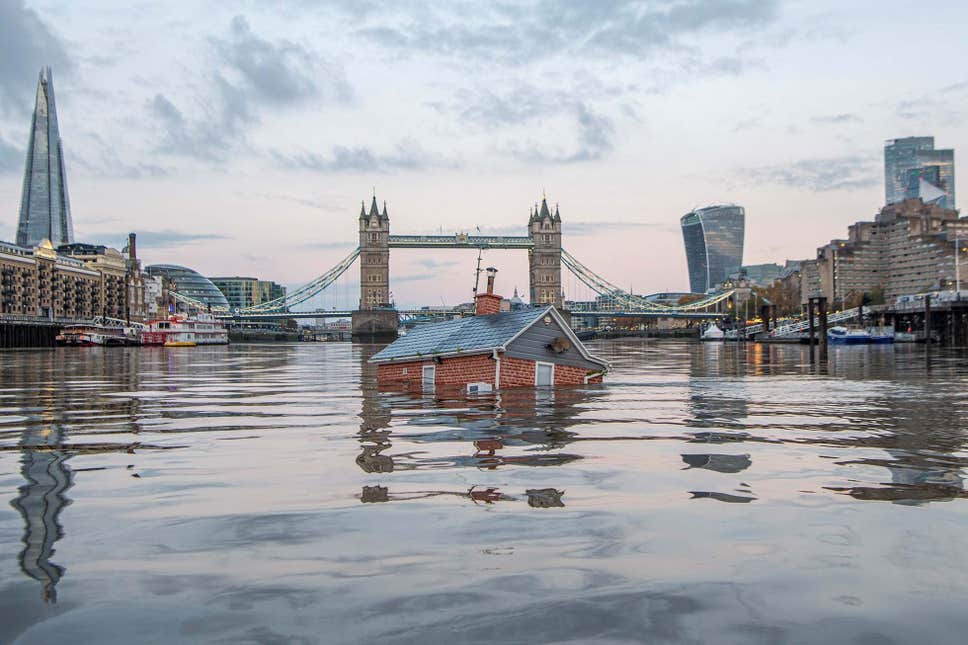 Extinction Rebellion said: "We are watching, in real-time, as people's lives are destroyed around the world and in the UK; unless action is taken to halt biodiversity loss and reduce greenhouse gas emissions to net zero, these tragedies are set to worsen."
Katey Burak and Rob Higgs, who built 'The Sinking House' told the Evening Standard: "Sadly, climate-change is something that affects every one of us. We want to respectfully raise awareness of the severity of the impending human-made disaster. We need urgent action to address the Climate Emergency and devastation of our beautiful and precious natural world, which is being decimated at an unprecedented and tragic rate. We implore the government to act responsibly and we will continue to make our voices heard until they act."
It's not the first time a house has been floated down the Capital's river.
In 2015 AirBnB floated one as part of a campaign that aimed to highlight the new rules on home sharing, allowing Londoners to share their homes with travelers for up to 90 days a year.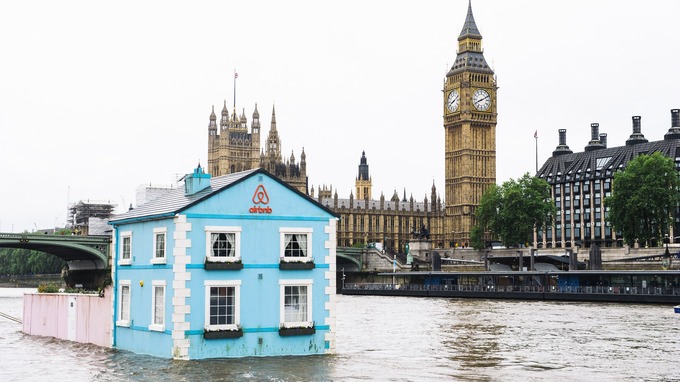 Source: Extinction Rebellion, CNN