Brewdog is offering free pints for votes
By James Herring on Tuesday, December 10, 2019
You wait for ages for a decent bus stunt by a brand  – then two come along at once. Etc.
Last week Burger King's double decker was circling Westminster brandishing the witty slogan "Another whopper on the side of a bus. Must be an election".
This week it's the turn of  'punk' brewer Brewdog who are offering free pints for votes.
The campaign is enticing potential customers with the offer of a 'free pint in any Brewdog bar if you vote.'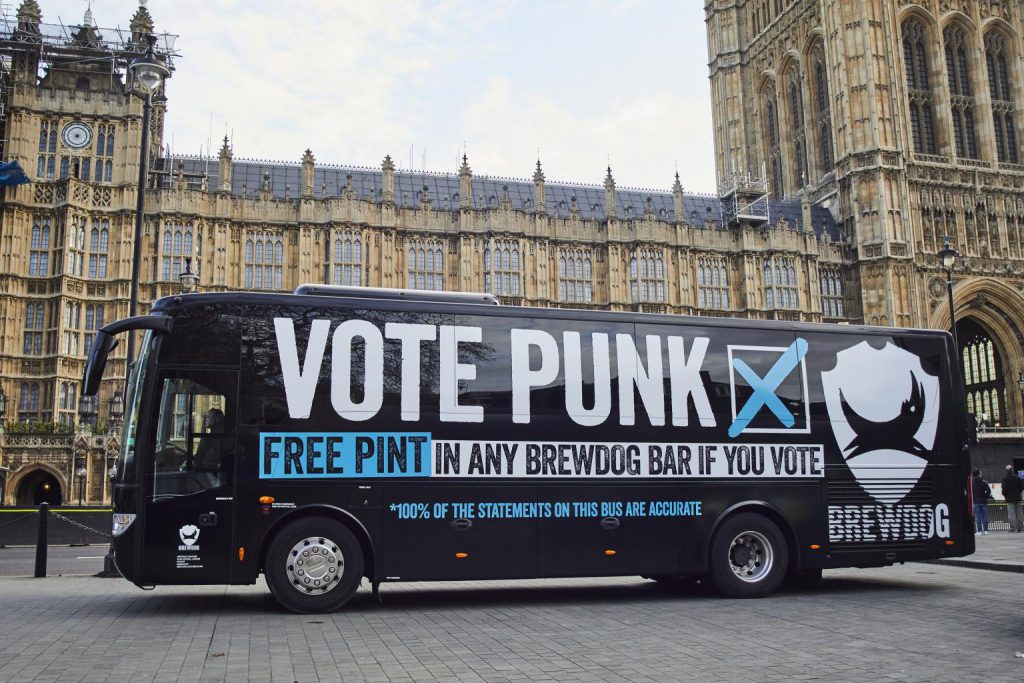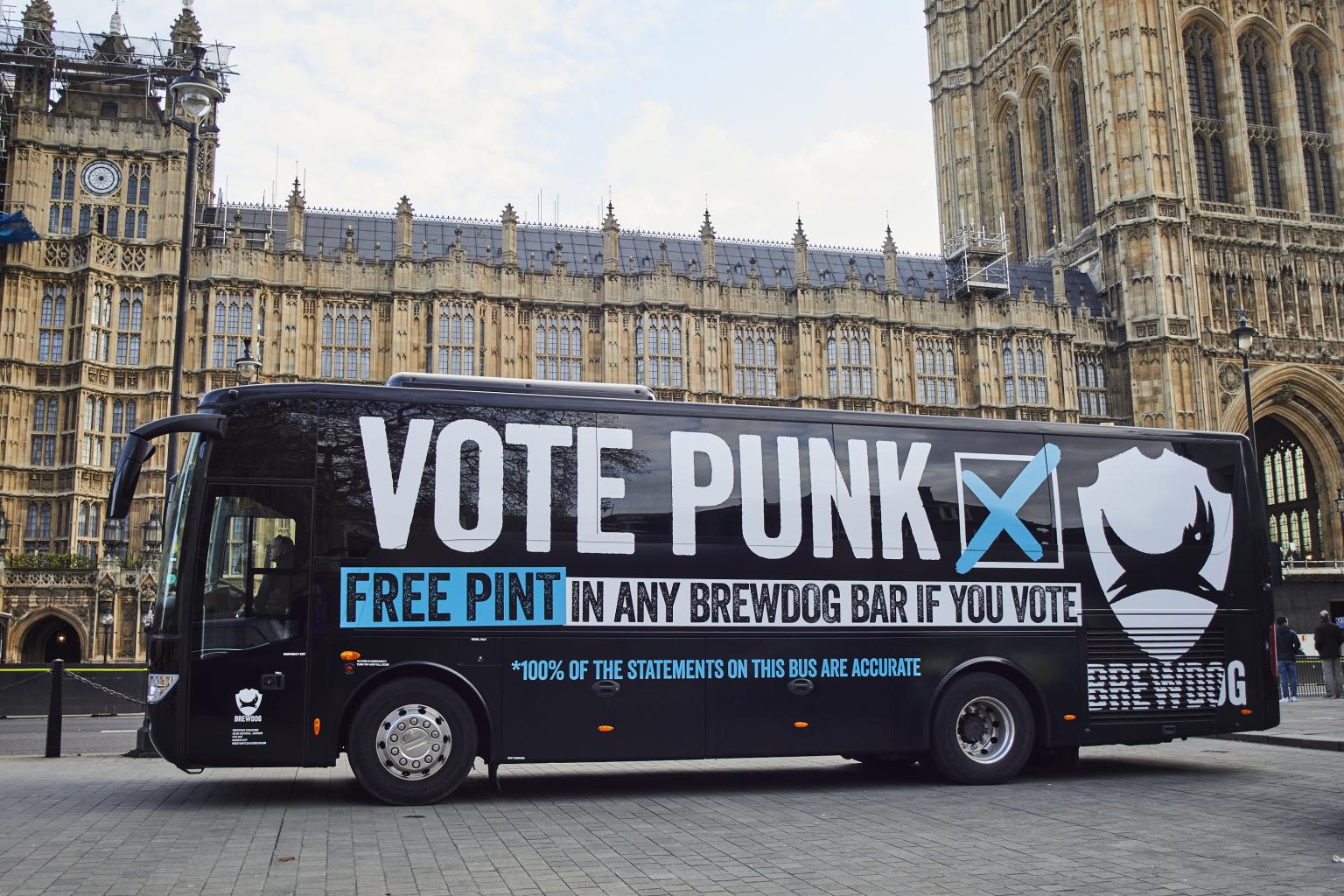 A statement on their website reads "This Thursday, people will be going to the polls across all corners of the UK. At BrewDog, we're not affiliated with any political party or persuasion – we believe it's best to settle differences amicably over a pint. So we are doing just that. Everyone who votes in the General Election can have a pint of our flagship Punk IPA on us."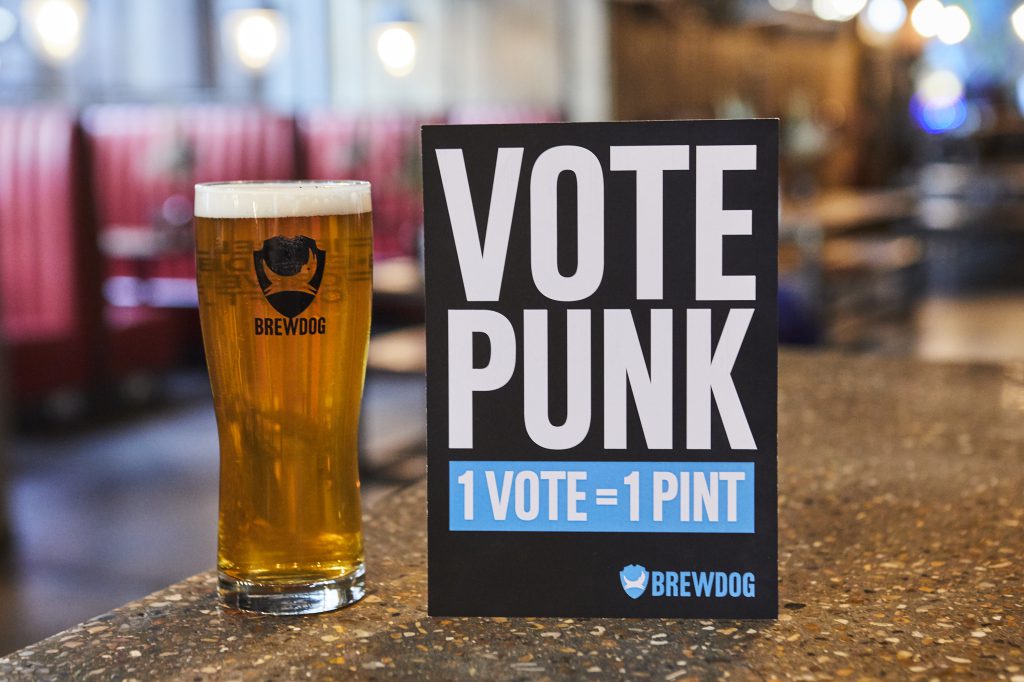 Terms a conditions apply
1. Snap a selfie outside your local polling station.
2. Show it in any UK BrewDog bar.
3. Get a pint of Punk IPA, Punk AF, Nanny State or Vagabond on us.
1 vote = 1 pint.