A masterpiece in dating, brought to you by Tinder
By Brooke Bolcho on Tuesday, August 15, 2023
Diving deep into the nuances of online dating, Tinder has spotlighted the necessity of crafting the perfect bio.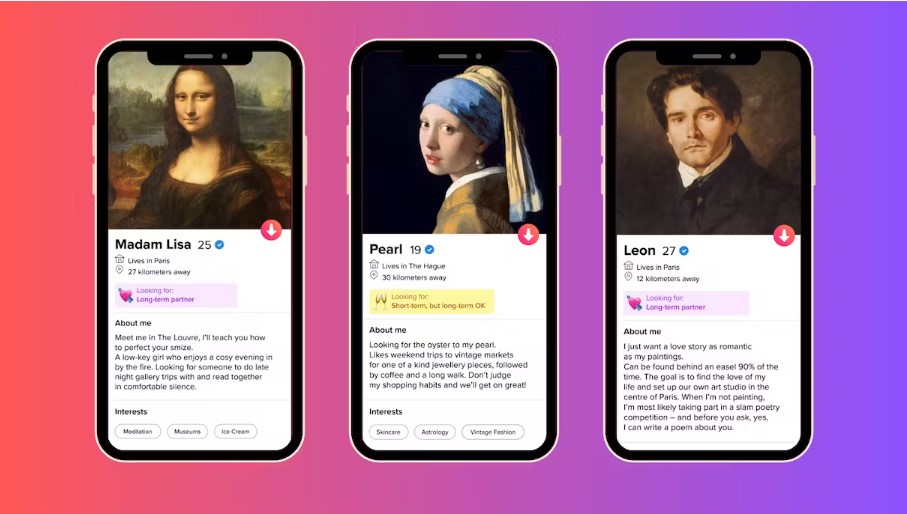 Highlighting that it's not just a picture that paints 1,000 words, the app has designed mock profiles complete with curated bios for classic portraits including Leonardo Da Vinci's 'Mona Lisa' and Johannes Vermeer's 'Girl with the Pearl Earring' to give a glimpse into the personas behind these timeless faces. The crux of the campaign? Tinder wants to encourage single people to invest time in creating their profiles into a masterpiece as they believe that what a profile says is just as important as how it looks.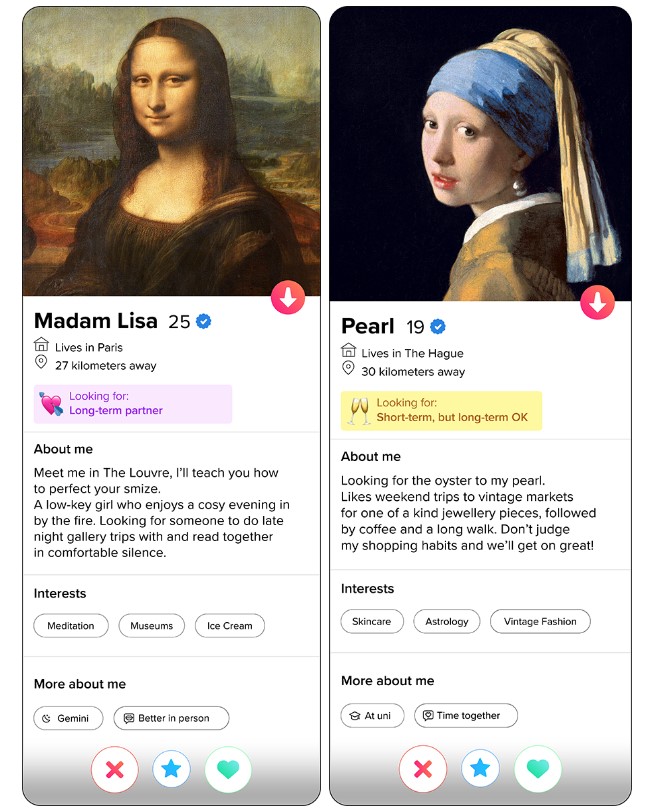 The first impression on the platform holds immense weight. According to research by Tinder,  30% of Gen Z users get the 'ick' if a profile has poor grammar and spelling, whilst 35% back away from bios that tediously list out 'their type on paper'.
The key to success on the platform is keeping it concise yet genuine with a span of 15 to 45 words in a bio hitting the sweet spot. Offering a glimpse into one's true self, rather than a curated façade, makes real a difference as 51% of young singles lean more towards profiles that provide an authentic peek into a persons personality.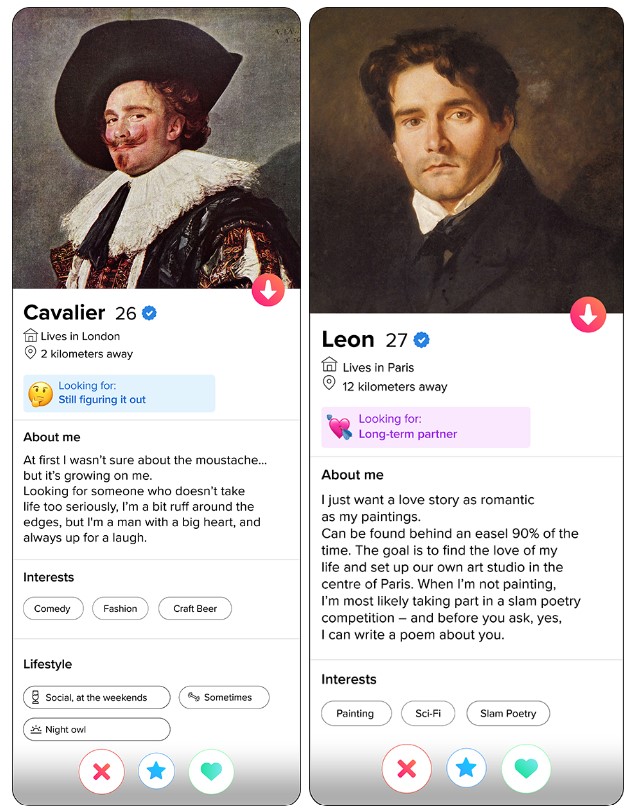 Crafting a good dating app profile isn't easy, but hopefully these mock profiles can give you some inspiration!