Putting the 'fun' in 'funeral': A playful KFC campaign bids adieu to soggy fries
By Rupert Cole on Monday, July 31, 2023
In Canada, KFC is saying goodbye to their 'Soggy Fry Era' with a playful and creative campaign. Instead, the fast-food giant is unveiling its new and daringly seasoned fries, aiming to rekindle the affection of its devoted fan base. To commemorate this change, KFC have held a unique event: the 'Fry Funeral'.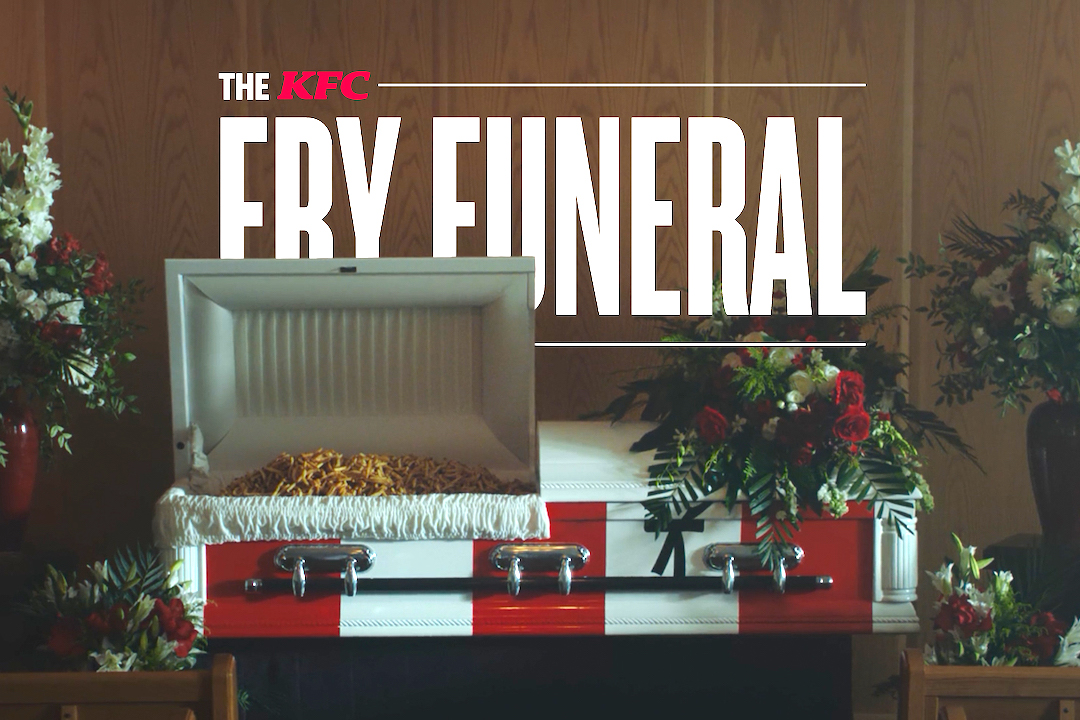 KFC have adopted a tongue-in-cheek approach to fan criticism with this strategy: the campaign video contains shots of the funeral procession and an online funeral ceremony to symbolise the Canadian public's disdain with the old fries.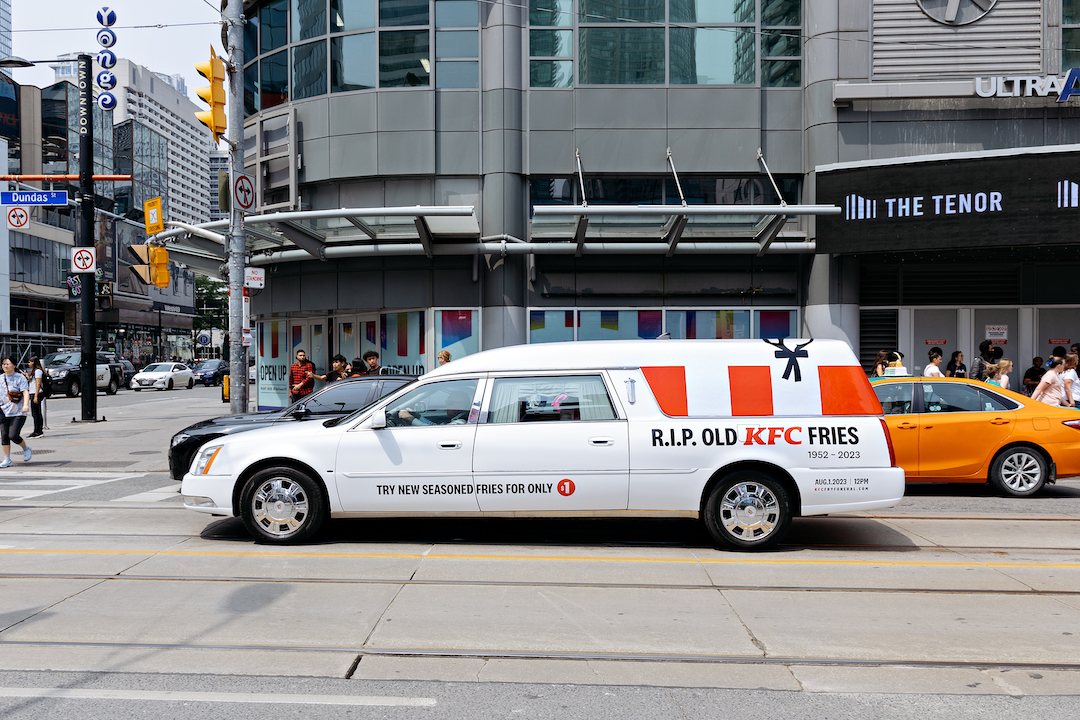 Loyal fans are being provided with the chance to bid their ultimate farewells to the former fries during a unique funeral procession, as the KFC-branded hearse makes it's way through the streets of Toronto, making stops at notable landmarks on the way. For those unable to attend in person, a live-streamed funeral will be held on 1st August; the perfect watch for those of us from a nation who eagerly observed a lettuce for ten days to see if it would last longer than a certain former Prime Minister.
To shift the focus back to the new addition to the KFC menu, the fast-food restaurant is offering a limited-time promotion where customers can get the dish for just $1, available in restaurants, on their website, and through the KFC App (only available in Canada)