Specsavers' Lost and Found campaign highlights how hearing loss affects everyone differently
By Jess Gaynor on Thursday, October 27, 2022
The latest campaign from The Agency at Specsavers tackles the hearing loss stigma by confronting the public with everyday hearing loss scenarios.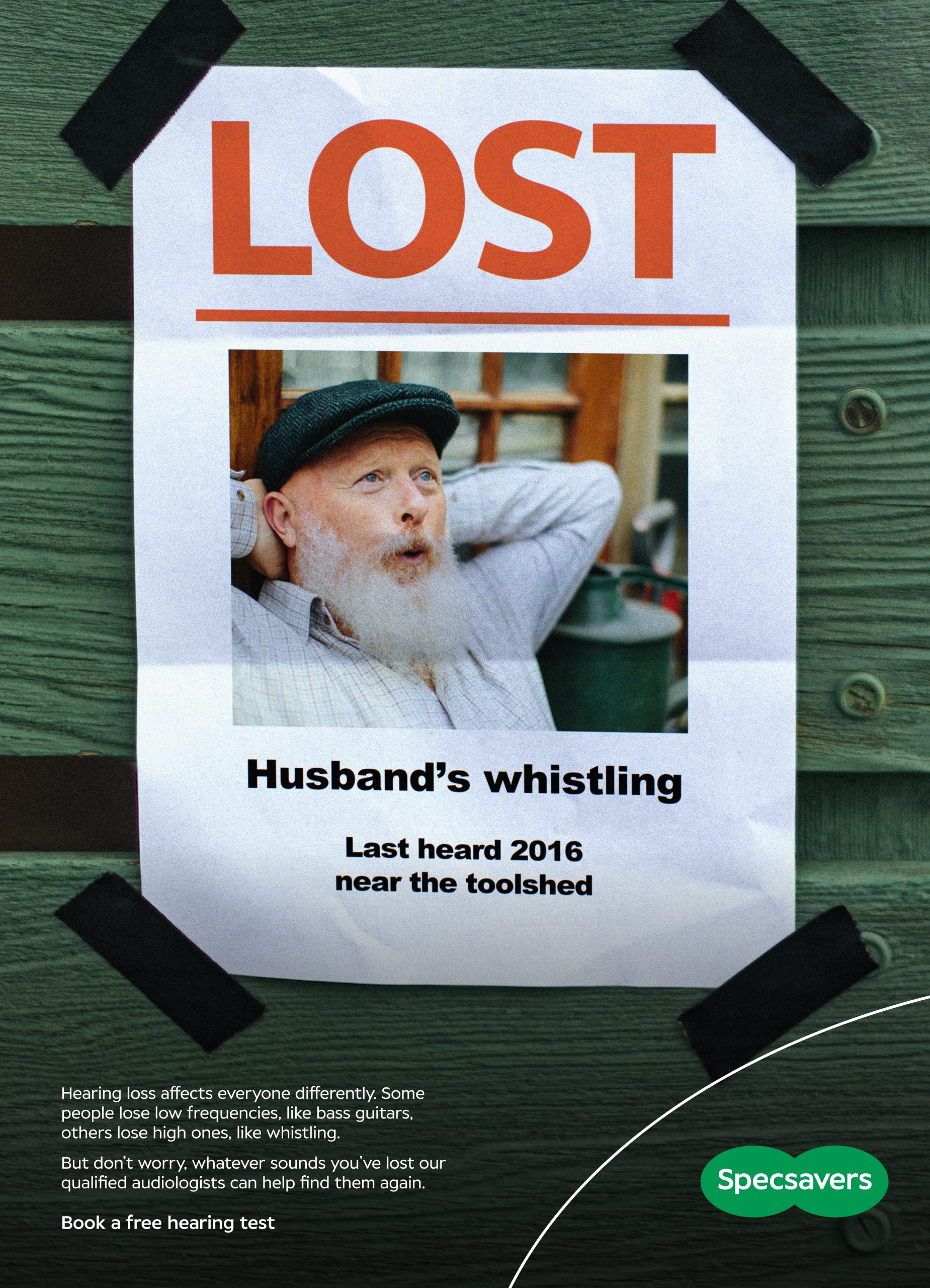 The idea of the campaign is to point out that needing a hearing aid isn't about going deaf or not, but more so about different 'sounds' that someone can lose. For example, one person might lose the ability to hear high pitched noises, such as whistling (as depicted in the image above), whilst another person might lose consonants or even different accents.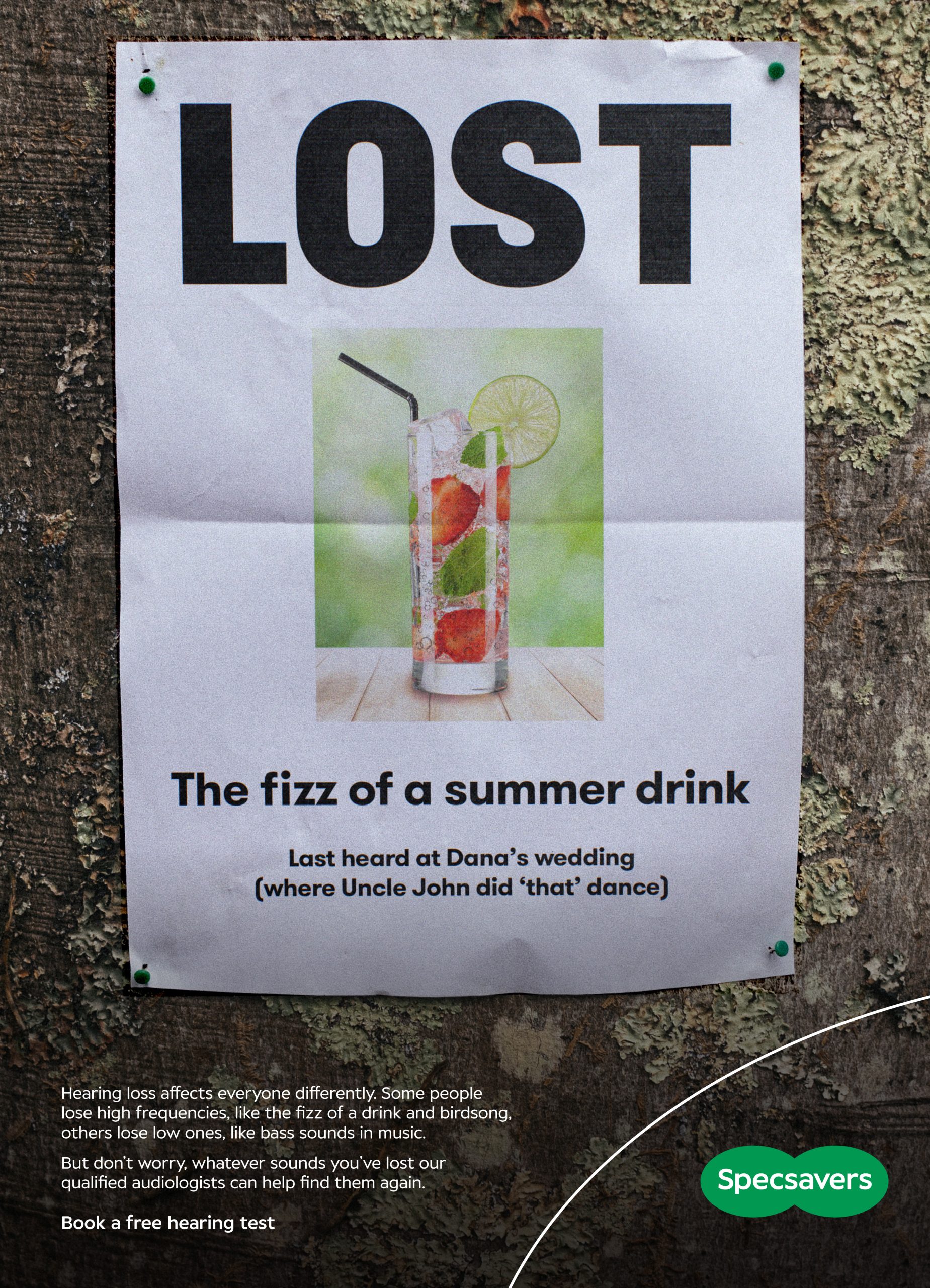 Specsavers pointed out that no matter what sound is lost, their expert audiologists will be able to help find it again with their advanced range of hearing aids available.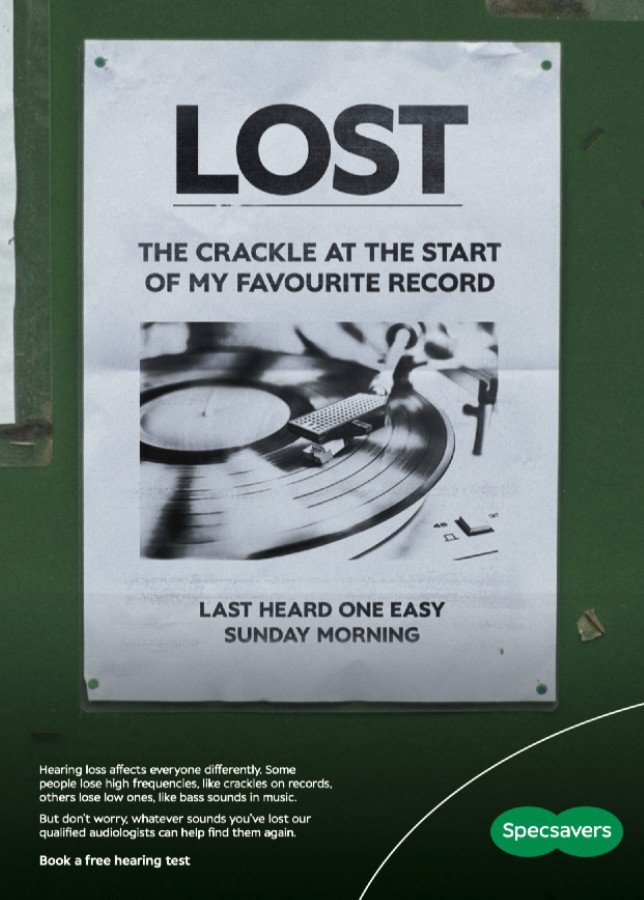 Specsavers have more recently positioned themselves as the go-to experts in the hearing loss field, following the success of their witty and comical 'Should've' initiatives.
Vicky Clarke, Specsavers' marketing services director, "Our brief was to convey Specsavers' expertise within audiology, and to do that we used relevant consumer insight to deliver impactful creatives. This is our first audiology campaign that has really demonstrated our superior understanding of the category, which is all about customer respect."
Richard James, creative director at The Agency, said, "We don't just do sight gags. We produce impactful work that makes a different to people around the world. The variety of work that comes through The Agency at Specsavers is incredibly stimulating and challenging for our teams, and we are fortunate to work with very forward-thinking clients and media teams that enable us to be innovative with our work."