Sleep company offers Brits chance to nod off by counting real-life sheep
By Staff on Saturday, September 24, 2022
In amongst the stunning Sussex countryside, a new sleep dome promises guests to deliver their soundest night's sleep ever – having counted real-life sheep.
The dome known as the 'Shleep Sanctuary' will accommodate two guests and comes equipped with a plush double bed and 360-degree exquisite views of the surrounding area.
Guests will settle in for the evening after a freshly made dinner and be invited to count the pre-numbered sheep before softly dozing asleep under the stars.
A breakfast basket made with locally sourced ingredients will be served to guests after they awaken to guided yoga.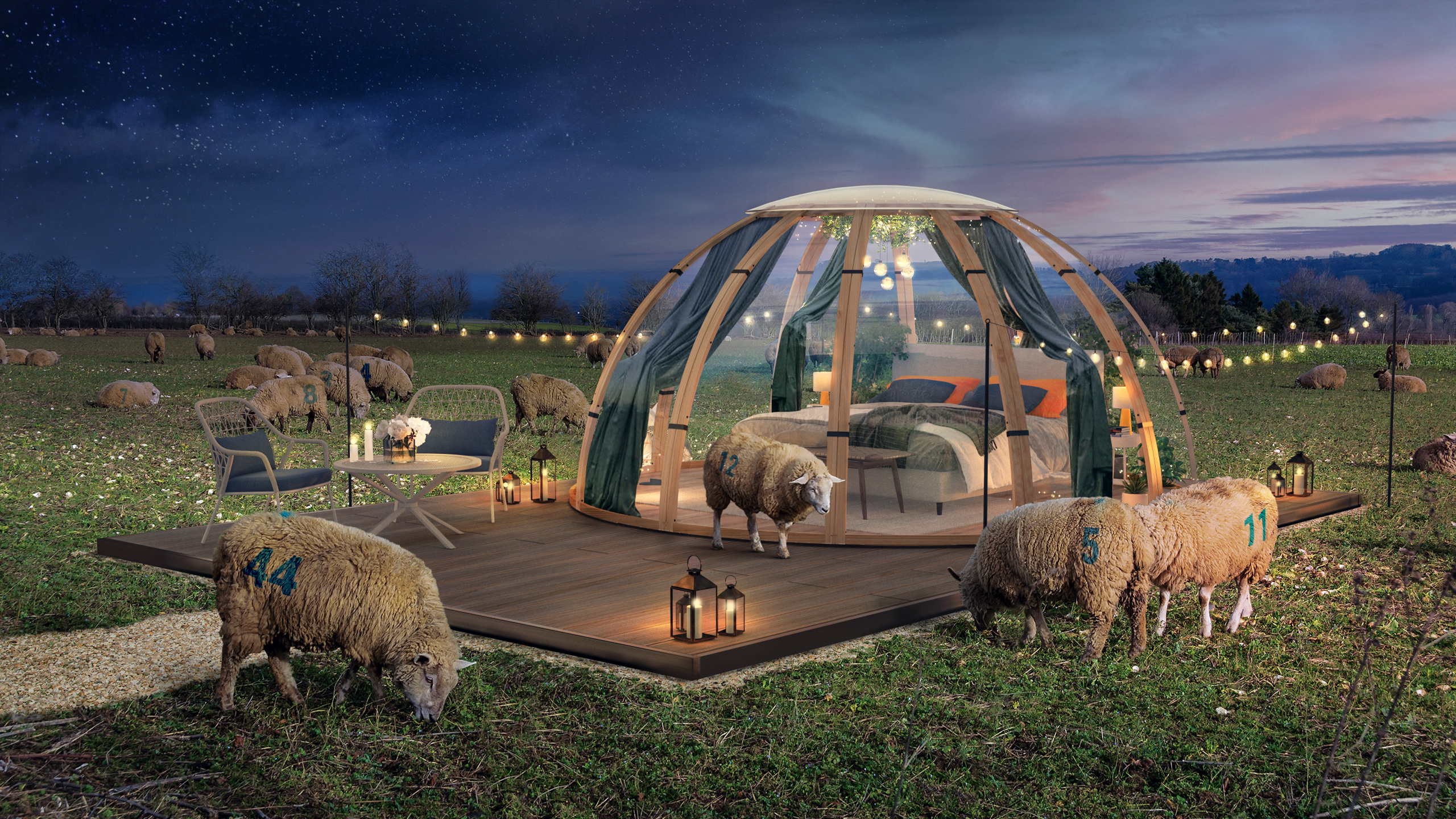 The experience by sleep brand 'Emma Sleep' has been revealed alongside new research which reveals that one in ten (10%) Brits say they can't remember the last time they had a decent night's sleep, with 2022 bringing significant sleep issues, as over one in five (21%) say they have lost more sleep this year than previous years.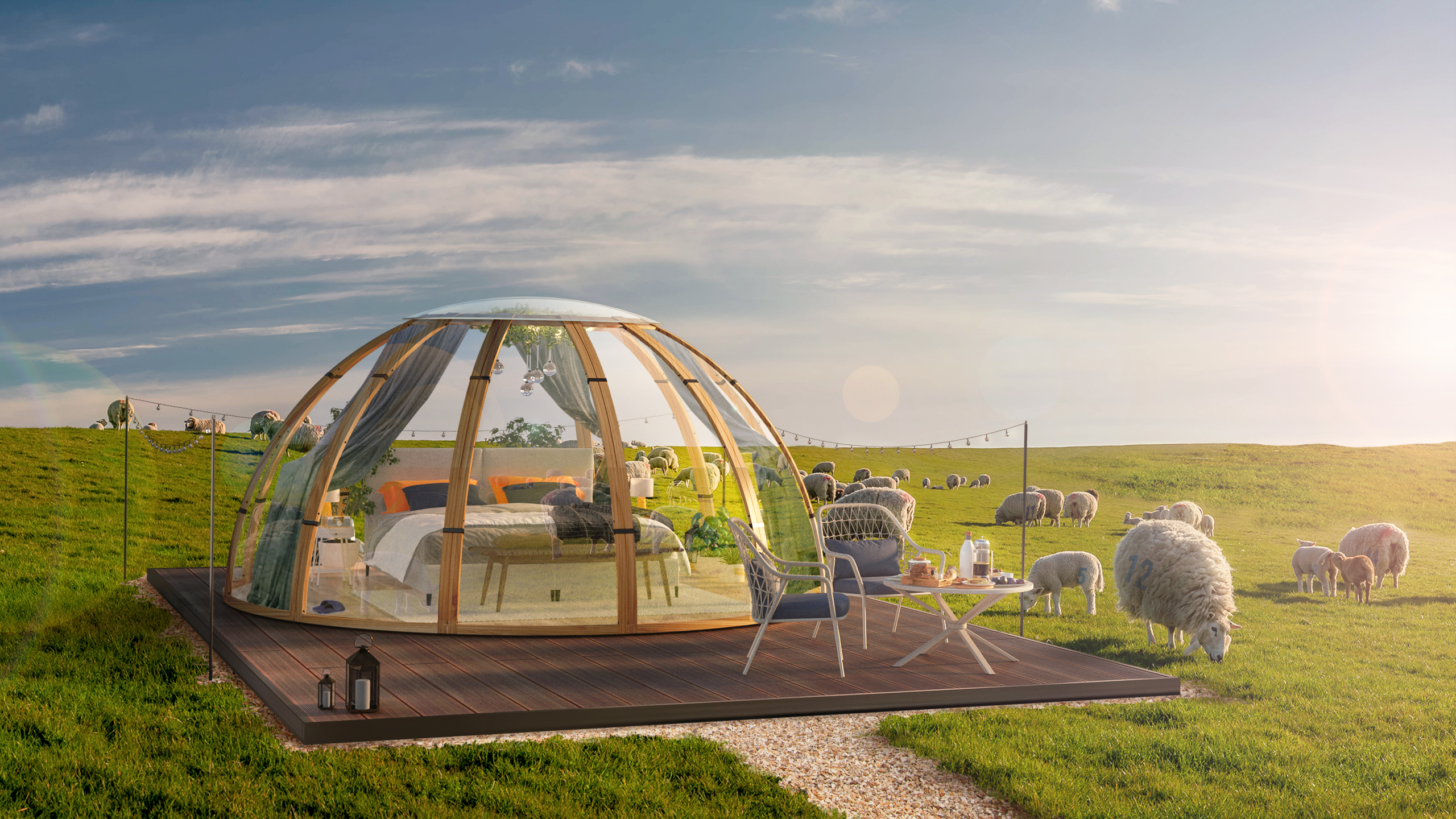 Dr Dennis Schmoltzi, CEO at Emma – The Sleep Company, said: "Counting sheep is more than an old wives' tale – it's a tried-and-tested visualisation technique that Brits are relying on to send them to sleep. They're also longing for a serene and peaceful environment to drift off in when they're struggling to relax, which is incredibly important for sleep quality.'
Brits can register their interest to win the chance to stay at the Shleep Sanctuary with a guest of their choice by heading here.
Agency: Fan Club