Minions blown away by the speed of Sky Broadband at Westfield
By James Herring on Thursday, April 28, 2022
Four Minions are blown away by the speed of broadband at a special-build bus stop in West London.
The fun and creative bus shelter installation from Sky at Westfield London demonstrates the speed of their super fast broadband.
The stop blasts commuters with whirls of air and gives the illusion that they've been hit with a burst of speed.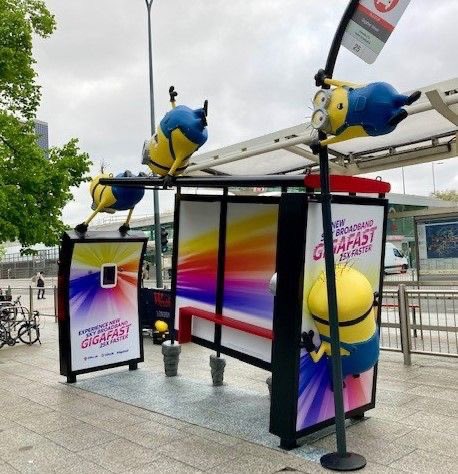 It's one of series of out of home builds.
At Stratford, the team has installed a branded slide allowing shoppers to skip the stairs and whizz down at Gigafast speeds.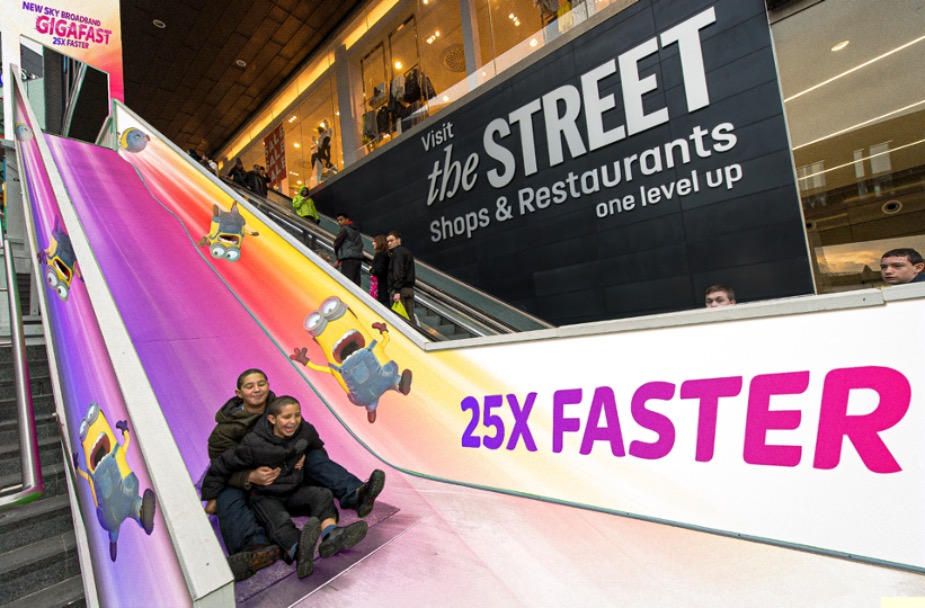 At another site a giant billboard has been torn apart – conveying the exhilaration and thrill of speed.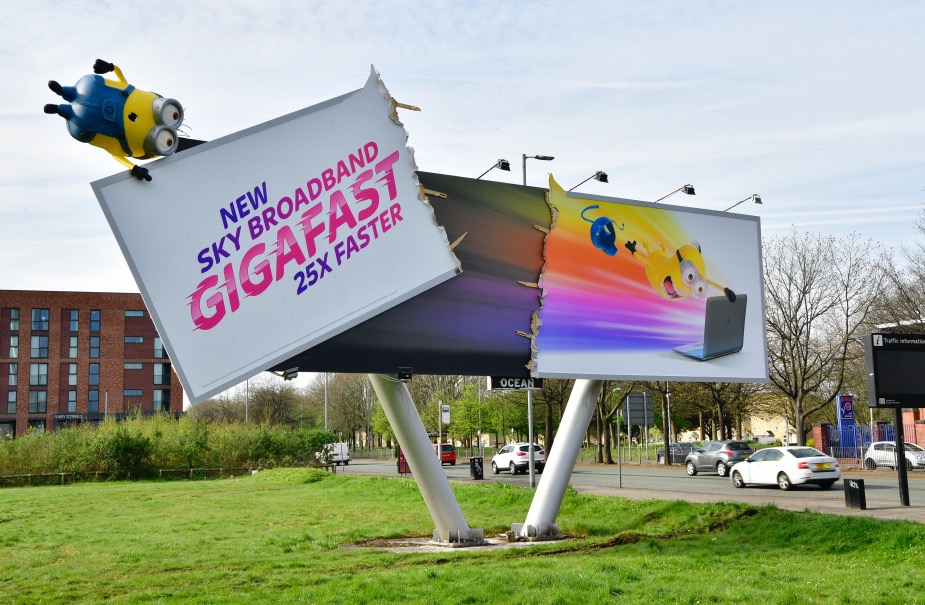 Agency team: Engine and Mediacom.