Bottega Veneta Takeover The Great Wall of China – Yup.
By Amy Swain on Thursday, January 13, 2022
2022 is the Year of the Tiger, and Bottega Veneta have quite literally made their mark for the festivities. They've turned the Great Wall of China Bottega green.
To celebrate the Lunar New Year, Bottega Veneta have taken over a stretch of the Great Wall with a digital banner showcasing Bottega's signature green, alongside the the words "Happy New Year" (in Mandarin, of course!).
The Bottega Veneta logo is lit up in orange to reflect tangerine's, a fruit commonly served during Lunar New Year in China, because it symbolises wealth.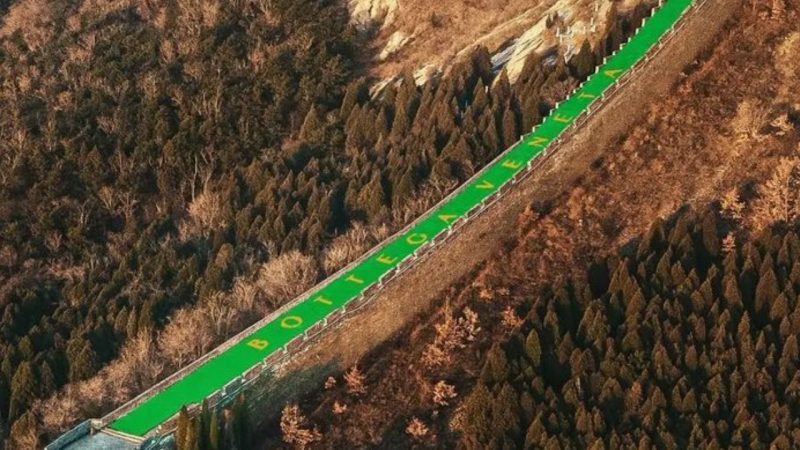 Their takeover of the Great Wall marks the latest addition to their offline approach, spearheaded by creative director Daniel Lee. In January 2021, all Bottega Veneta social media accounts were deleted. 
Following this campaign, the fashion label will be making a donation to the renovation and upkeep of the Great Wall's Shanhai Pass.