The Halloween roundup 2021
By Joe Colquhoun on Tuesday, November 2, 2021
Halloween is over and Christmas is fast approaching. Before we move on though, we've decided to do a brief roundup of some of the more weird and wonderful Halloween campaigns of 2021.
Liquid Death's Vegan Cannibal Restaurant
Canned water brand Liquid Death launched a REAL 'vegan cannibal restaurant' for curious foodies in New York and Los Angeles keen to experience the taste of human meat, without actually…you know…eating somebody.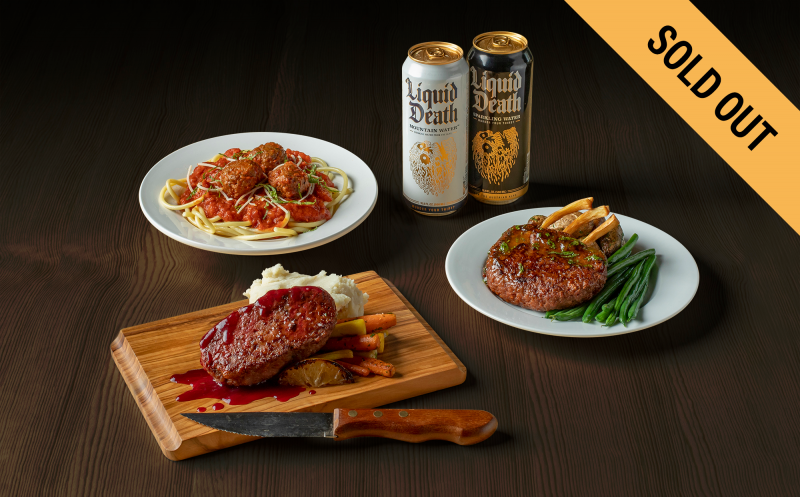 The spooky concept was made a reality when Liquid Death collaborated with a chef to create vegan dishes with human-like flavours such as the 'New Yorkerless Strip Steak' and 'Manless Meatballs Marinara'
Ikea's 'Fearniture' Collection
Ikea Spain wished the public a happy Halloween with these brilliantly designed OOH print ads. Using cleverly angled lighting, the shadows from their homeware products create spooky monsters that appear to lurk in the corners of the home.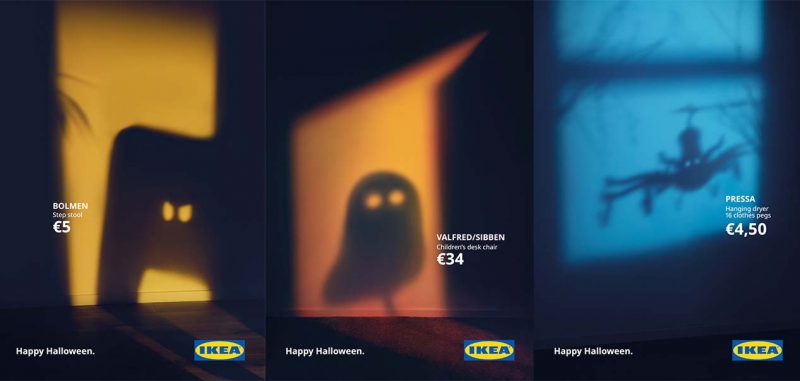 Mini Whopper Jr's flame-grilled candies
For those of us that don't have a sweet tooth, Halloween can be that much more horrific to endure. Not to worry, Burger King has created a campaign to suit the tastes of everyone this season.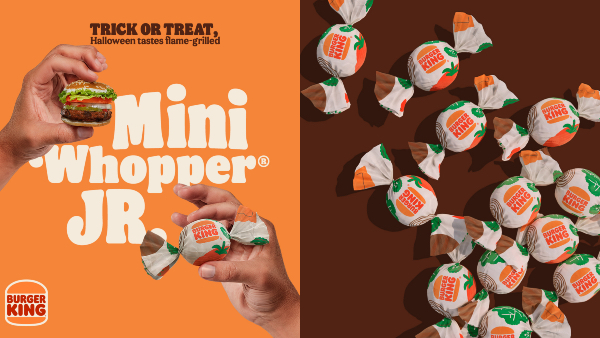 Introducing the seasonal Mini Whopper Jr's, wrapped into adorable flame-grilled 'candies' for trick-or-treaters looking for something slightly more 'meaty'. And yes, this is a real burger, complete with tomato, lettuce, and the signature flame-grilled burger patty, albeit a very small one.
Sun-Maid – Monsterville
Sun-Maid wasn't afraid to be the butt of their own joke this Halloween. Their campaign with Quench saw them redesign the scariest house in the US to advertise the most feared people of all… Those that hand out raisins to trick or treaters.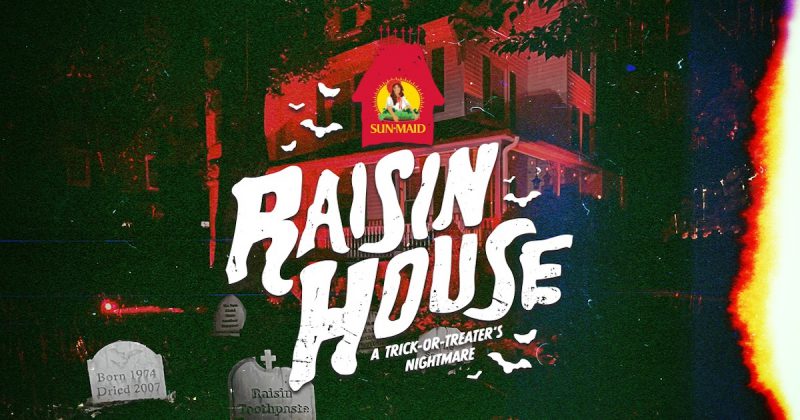 Locals in New Jersey were encouraged to explore 'Monsterville' where they'd experience custom made Halloween decorations, a real 'hand' sampling wall, and branded Sun-Maid decorative details throughout.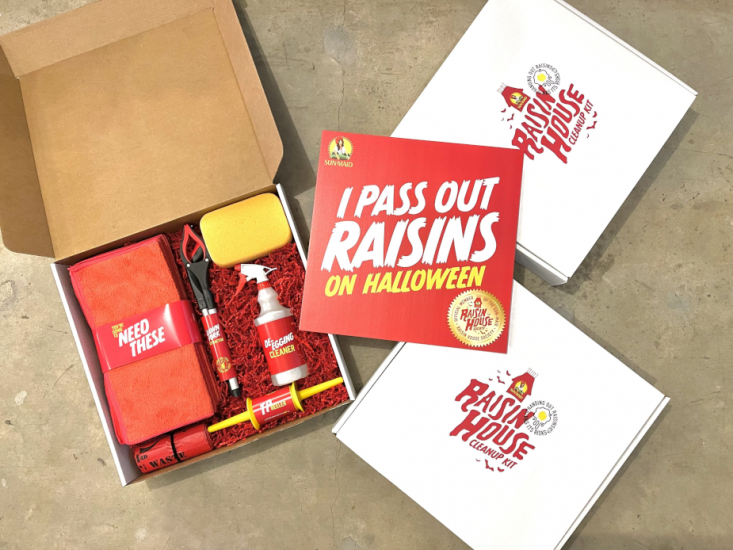 The brand also designed some limited-edition clean-up kits for those that do provide raisins on Halloween, pre-empting the inevitable egg-related 'tricks' left by disgruntled trick or treaters.
Doritos – Day of the Dead
For Día de Los Muertos (the Day of the Dead), Doritos Mexico created a surprisingly heartfelt ad spot that has since gone viral, accumulating around 6 million views in just over a week.
The ad embraces the celebration of a deceased family member Alberto who since passing, has found true love with another man.
Reminiscent of classic Disney-style animation, people all around the world have been talking about the ad, praising the important message that the story tells.
Wendy's HalloWeendy's campaign
The second scariest thing to eat on Halloween behind raisins? Soggy French fries. This year Wendy's created a series of spoof horror films featuring none other than a horrifying gang of limp, lifeless chips.
Titled Fry Face, Soggyfriest, and Attack of the Soggy Fries each 30-second spot was designed to have a look and feel that resembled iconic horror scenes throughout the genre. Check the rest out on their YouTube channel here
Call of Duty Vanguard – Zombie Trophy Wall
The latest release in the Call of Duty franchise 'Vanguard' see's the much loved WW2 zombies returning to the game. To celebrate the occasion, Activision partnered up with 72andsunny this Halloween to create a zombie trophy wall in the middle of London.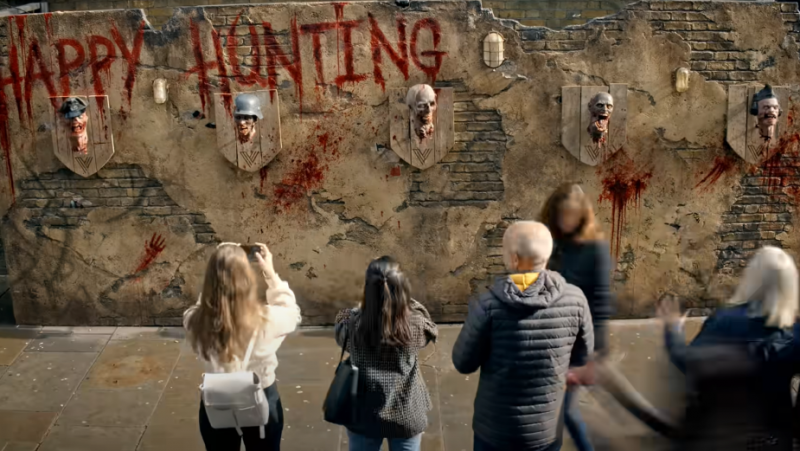 Undead Zombie heads were mounted to the wall portraying symbols of victory from a successful hunt. Appropriately titled 'Happy Hunting' the campaign encouraged members of the public to take selfies with the heads, with an additional jump scare for those not paying close attention.
Heinz – Tomato Blood Costume 
Heinz has rebranded it's most iconic product to help people create DIY Halloween looks by using ketchup as fake blood.
The limited edition ketchup is shown in an ominous advert in which a ghostly bottle of Heinz 'blood' creeps around in the dark. It's not quite 'The Conjuring' but it is a little creepy!
Heinz will also be releasing a limited edition tomato blood costume kit to help everyone get in the mood for spooky season.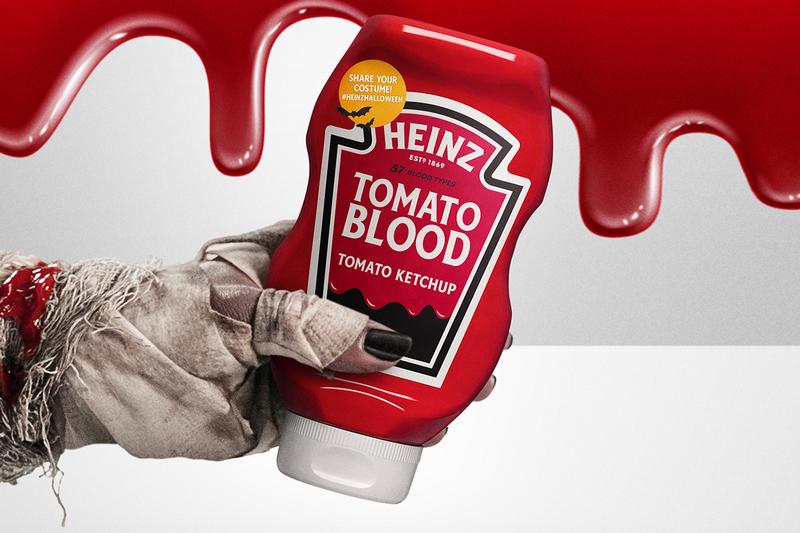 Lego's Grown Up Terrors
Lego have created a frightening social media content series showing that Halloween (and Lego) isn't just for kids.
Grown-ups have fears too! And this Halloween, we are celebrating some of our favorites 🎃#LEGO #Halloween pic.twitter.com/Tmxn1M1lOT

— LEGO (@LEGO_Group) October 31, 2021
The tweet details four of Lego's creepiest grown-up creations, including The Almost Dead Battery, The Morning Meeting, The Unread [Emails], and the WiFi Reaper.