Co-op rebrands stores for COP26
By James Herring on Thursday, October 28, 2021
Co-op has undergone a Co-op26 'rebrand' in honour of the COP26 eco summit taking place in Glasgow from this weekend.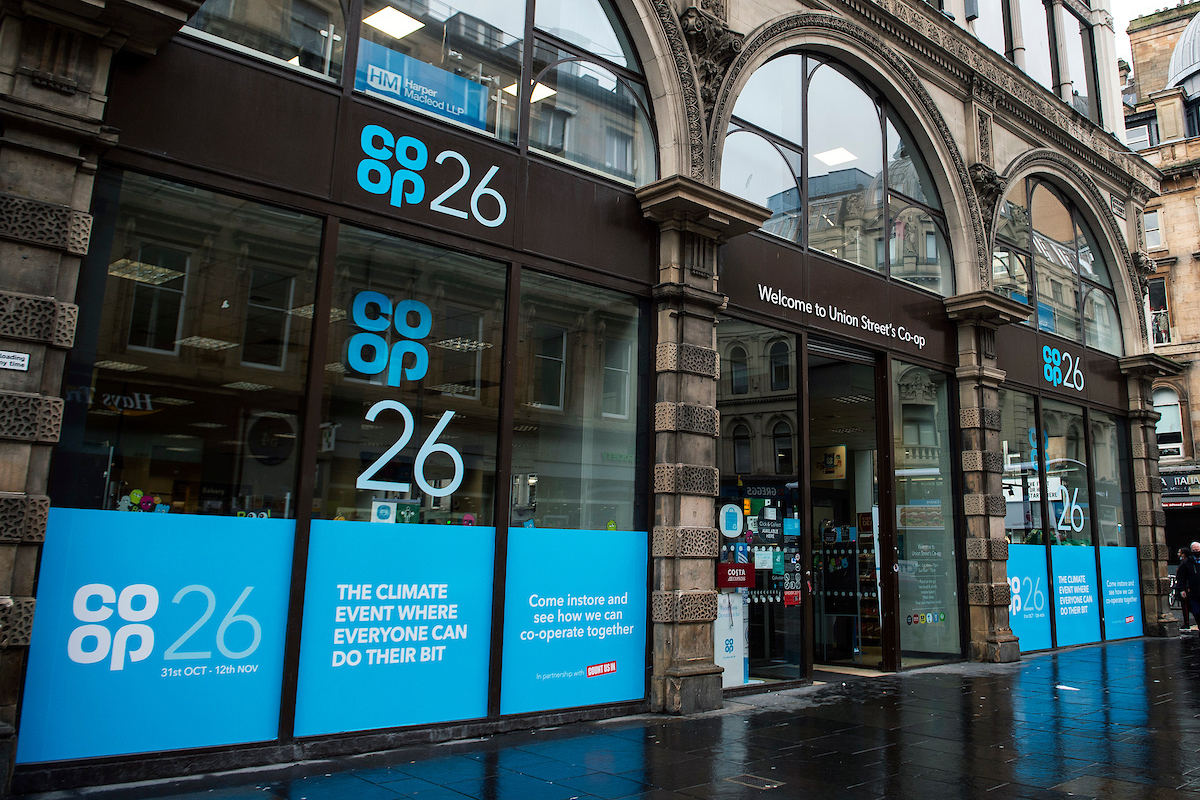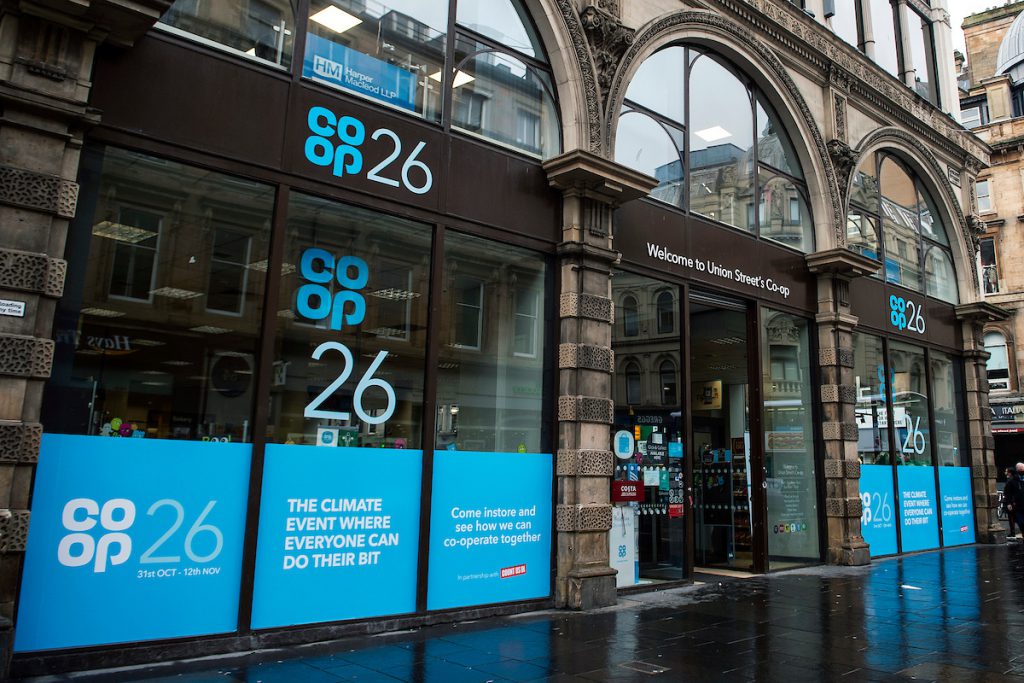 Six stores have been rebranded to 'Co-op26' to mark the upcoming climate change conference.
The campaign aims to get people asking questions about how they can reduce their carbon emissions on a community level.