Joe Lycett takes on Shell 'greenwashing' in Channel 4 campaign
By Staff on Monday, October 25, 2021
Joe Lycett staged a stunt outside Shell's London HQ ahead of the broadcast of Channel 4 documentary 'Joe Lycett vs The Oil Giant' – in which the comedy star investigates the company's "greenwashing".
Comedian Joe Lycett arrived outside the offices in a yellow bus (created by artist Darren Cullen) painted with a mural of a mock Shell advert featuring the caption "We're turning our carbon emissions green for earth day".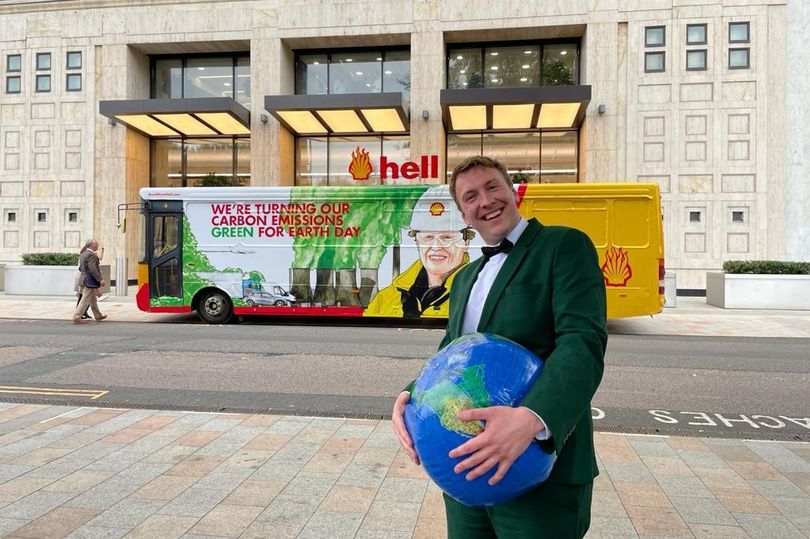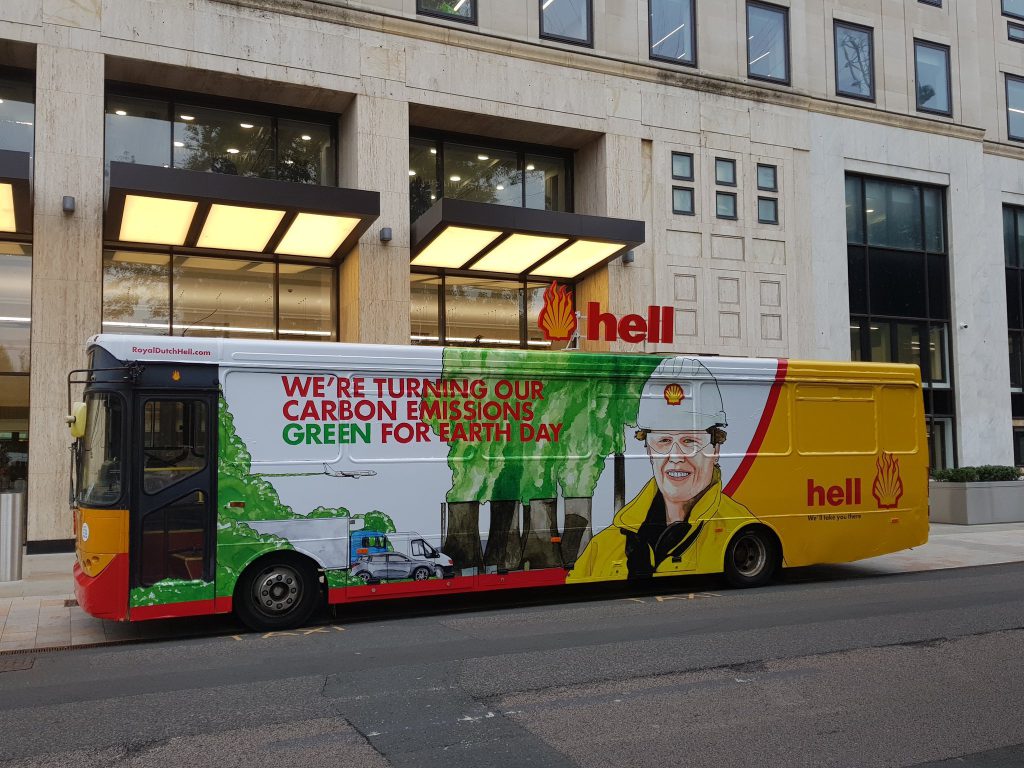 [credit: Darren Cullen]
A parody ad starring Lycett, as Shell's CEO, was then released on the comedian's Twitter feed and the channel's YouTube feed.
In the programme, he aims to highlight greenwashing, a troubling practice where companies exaggerate their green credentials in their marketing to distract from more damaging activities.
Lycett told the PA news agency: "I've been making a documentary about the concept of greenwashing and Shell is one of the companies that seem to do a lot of greenwashing. I'd like to chip away at climate change and get them to change their policy. But realistically, they seem to bury their heads in the sand around this thing."
The comedian also shared an open letter to Shell CEO Ben Van Beurden.
My email to @Shell CEO Ben Van Beurden. pic.twitter.com/84RCwsUTXz

— Joe Lycett (@joelycett) October 24, 2021