Heinz rewards motorists driving the same speed that Ketchup takes to pour  

By Joe Colquhoun on Friday, June 4, 2021
As a new iteration to their iconic 'slow campaign', Heinz is now rewarding drivers in traffic jams (bottlenecks) that match the exact speed of Ketchup leaving a bottle – 0.45km/h or 0.028mph to be exact.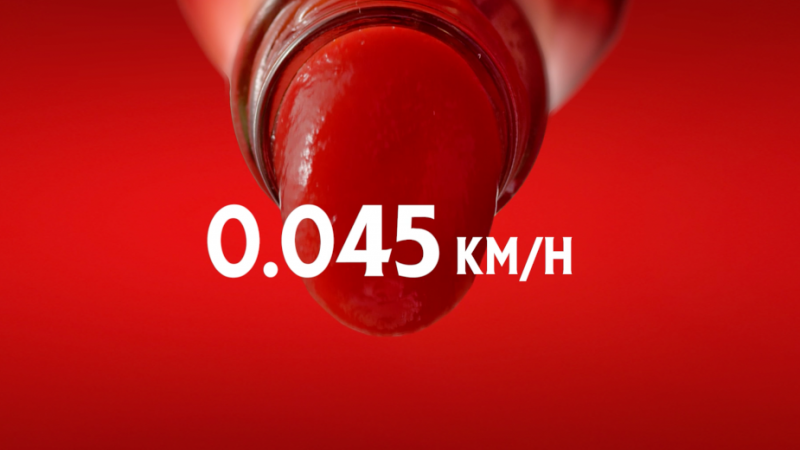 The bane to any hot summer is sitting in sweaty, never-ending traffic jams – thankfully, now there's a silver lining. In partnership with Waze and Burger King, Heinz is offering free Impossible Whoppers (lathered in Ketchup) to hot and hungry commuters across Canada.
Those that use Waze will notice the feature now built into the app with banner ads appearing based on the user's location and current speed, only those matching 0.45 km/h will be served the redemption details.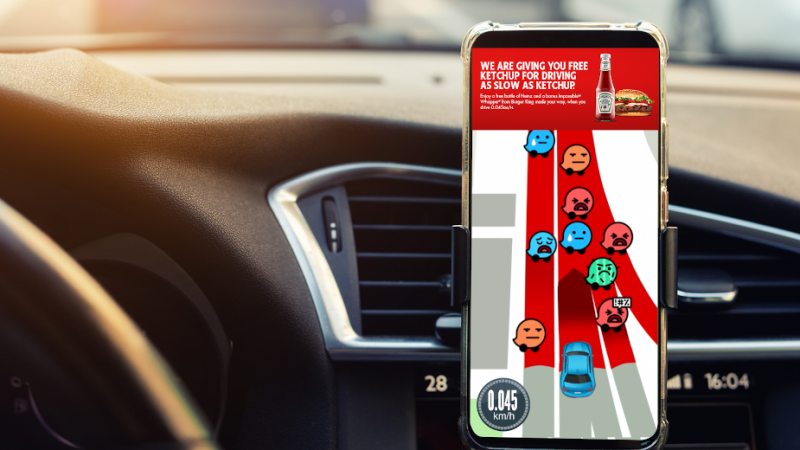 Made possible by creative agency Rethink, the campaign will also include targeted social content, as well as, traffic-activated digital OOH that reacts to the speed of traffic, displaying campaign messaging as traffic slows.
"We've seen great success driving engagement with our target by tapping into our iconic slow-pouring ketchup. Our fans know, good things take time, and are worth waiting for, especially when it's Heinz Ketchup topping a burger, hot dog, or plate of fries," says Daniel Gotlib, associate director, brand building and innovation, Kraft Heinz Canada.