Beefeater Gin Transform The London Eye into a 443ft High Pub
By Owen Hill on Tuesday, June 1, 2021
The iconic London landmark will reopen on Friday 4th June 2021, but with an all new twist. In a collaboration with Beefeater Gin, guests will now have the opportunity to experience the London Eye, reimagined as a pub; complete with a bar, foliage, a darts board, and two complimentary drinks per guest. On sale in the Pub Pod will be gins, craft beers, wines, and Beefeater's new Peach & Raspberry gin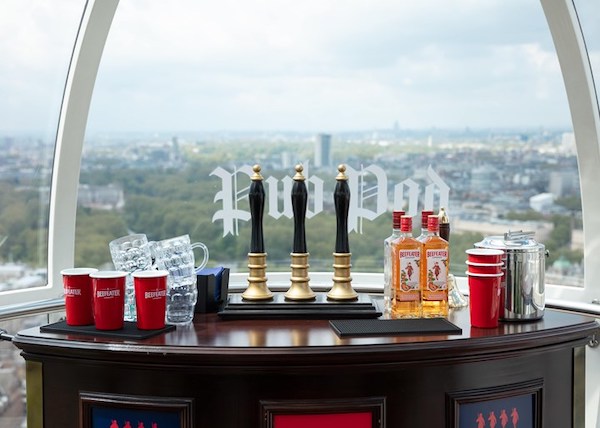 You can pre-book a visit to the Pub Pod on Friday-Sunday, between 12pm-6pm, and at around £55 per head, it costs about the same as a London pub too!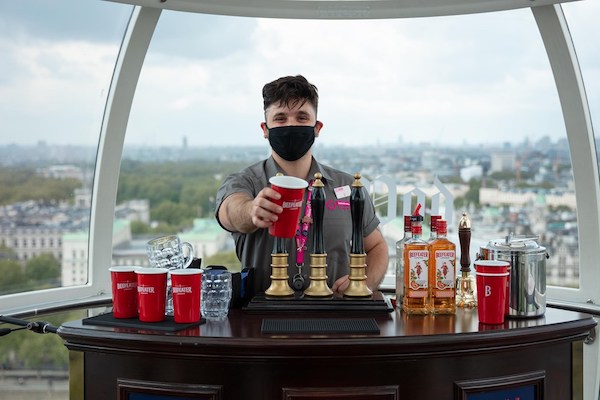 The Pub Pod serves up a unique experience like no other – moving across the capital's most iconic views whilst in the comfort of a British pub," said Sunny Jouhal, General Manager of the London Eye.
If you'd like to check it out yourself – head over to their website to make your own pub pod booking today!