M&C Saatchi's Good Guys Guide Provides Men with Tips to Help Women Feel Safer in Public
By Hannah Seeckts on Wednesday, March 24, 2021
In response to the widening conversation about street harassment and women's safety, M&C Saatchi have launched the Good Guys Guide to promote seven rules that good guys can follow to help women feel safer in public.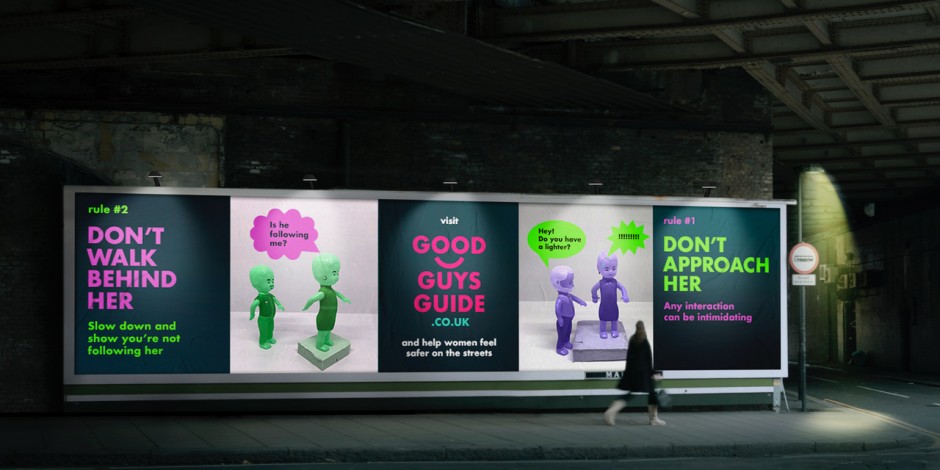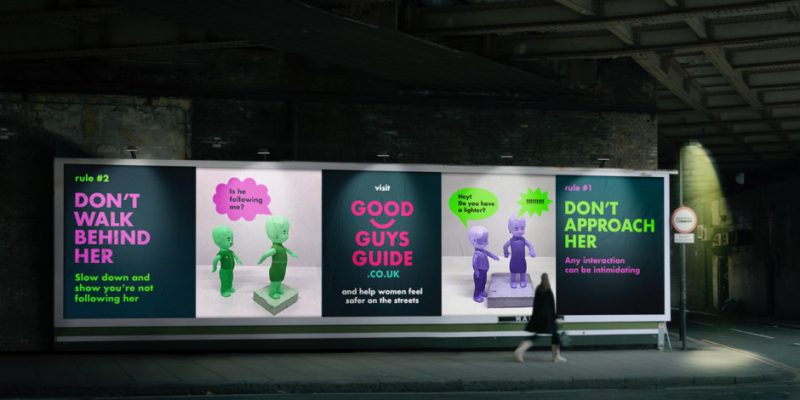 The guide provides quick and simple steps to follow, including "don't walk behind her" and "hoods down hands out". These rules have been paired with straightforward visuals that illustrate scenarios women face in public in order to make men aware of situations that women may find threatening.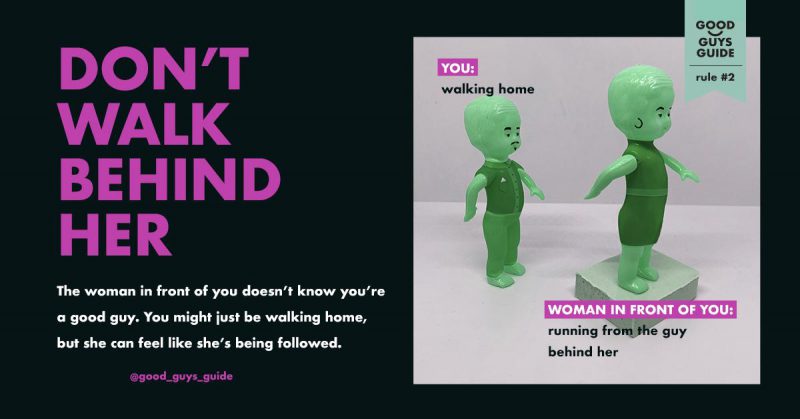 The campaign encourages men to think about how their body language can be perceived and is contributing to the much larger conversation about women's safety. These tips are being displayed in busy pedestrianised areas around the UK where they can bring the message directly to the spaces that women can feel uncomfortable.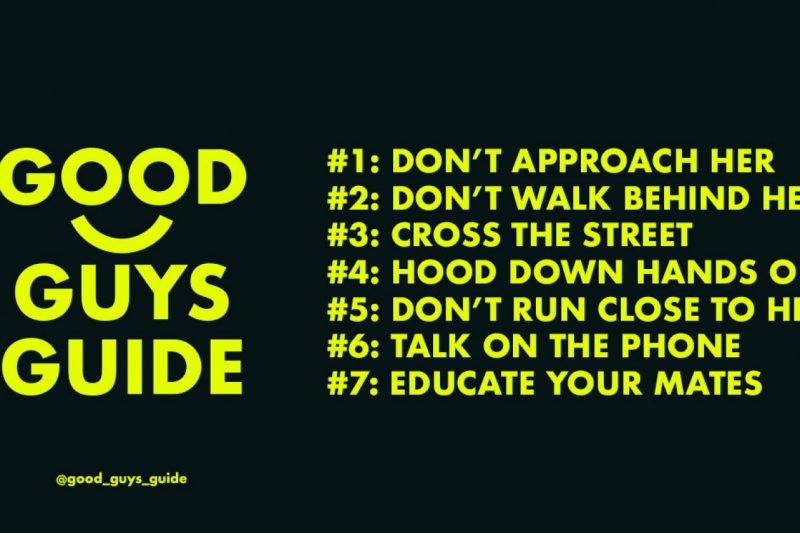 In partnership with Solace Women's Aid, the campaign has been developed by Camila Gurgel and Ieva Paulina who said they "wanted to create something which highlights the intimidation, abuse and harassment which is so often experienced by women, and the role of men in helping to address this".
The Good Guys Guide can also be found online at www.goodguysguide.co.uk and offers a downloadable asset kit to take this conversation onto social media and into the classroom.