Electrician's 'payslip' for inquisitive boy goes viral
By James Herring on Monday, March 29, 2021
Tradespeople could easily get annoyed if a curious kid insisted on following them round the house around asking questions as they tried to get their job done quickly.
But not Seytons Electrical.
The firm of electricians, based in Hull, were so taken with one inquisitive little boy – that they paid him for his time and even sent an itemised payslip.
'Theo' had made himself useful on the job by measuring things, counting things, giving the workers biscuits (as well as asking lots of questions) – so the firm rewarded him with a pay cheque of £15.
His mum Laura-Nicole Anderson posted the electricians' 'playslip' for her son Theo to Facebook – and the letter has gone viral.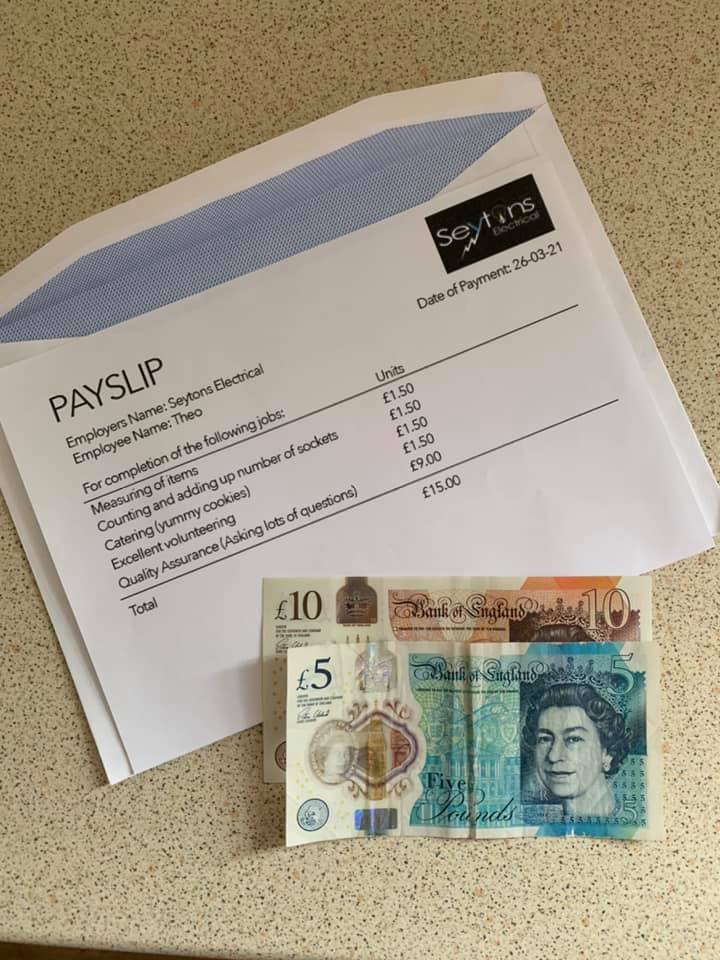 His mum wrote;
"Quite possibly the sweetest act of kindness I've ever seen! We have had the electricians in every other week for the past 6 weeks and Theo has been obsessed with them! He has hounded them with questions, kindness and constant offers of help! I laughed that they would be the sick of the sight of us and happy when the work was finished. One of them popped over today to finish something quickly and surprised Theo with this! His first ever job. Thank you Seytons Electrical! You have made Theo's day!!
source: Facebook