Born Free Foundation launches 'Nature's Closing Down' sale
By Joe Colquhoun on Friday, November 27, 2020
Born Free Foundation has taken an unusual approach with its latest campaign 'Nature's Closing Down Sale'. In the style of low budget daytime television advertising, our larger than life host urges us to get a great deal this Black Friday, before they're all gone.
Created by ENGINE the 60-second spot cleverly draws parallels between discounted prices and the dwindling population of our endangered animals. The salesman played by English actor Harry Peacock – highlights that wild animal populations worldwide have declined nearly 70% in just 50 years. With the numbers of many much-loved animals – such as tigers, elephants, and rhinos – dangerously low, and falling still.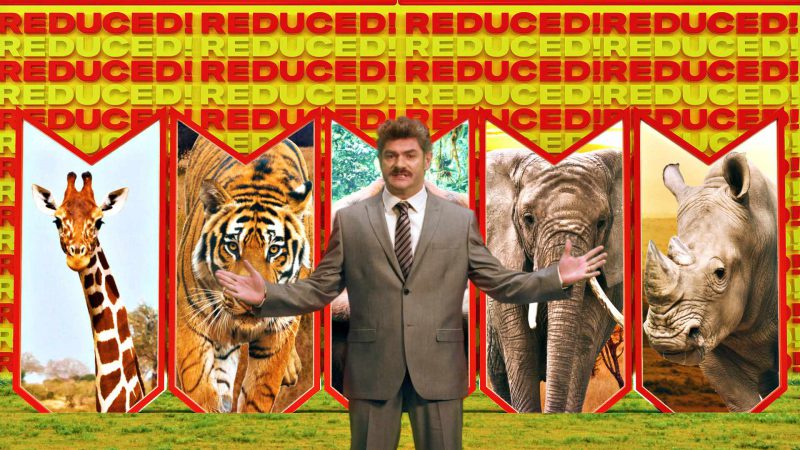 Katy Hopkins, creative director at ENGINE Creative, explained: "We wanted to highlight that people can save more than money this sale season, by adopting an animal with Born Free. And the intrinsic urgency of sales advertising felt like the perfect way to highlight the desperate state of the world's wildlife."
The provocative film, which has been released online and on social media is supported by an array of Out Of Home executions set to appear on sites donated by Jack and Ocean Outdoor.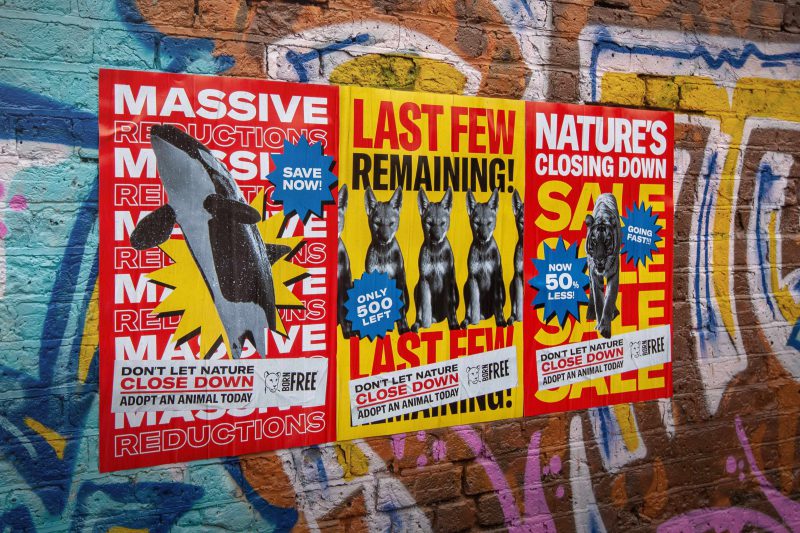 Additionally, ENGINE has created a digital pop-up Instagram shop for the campaign, enabling users to click through one of a dozen campaign-related posts to pay direct and quickly and easily adopt an endangered animal by sponsoring it for as little as £3 a month.