England rugby player Joe Marler teams up with CALM for a unique mental health video
By Joe Colquhoun on Thursday, November 19, 2020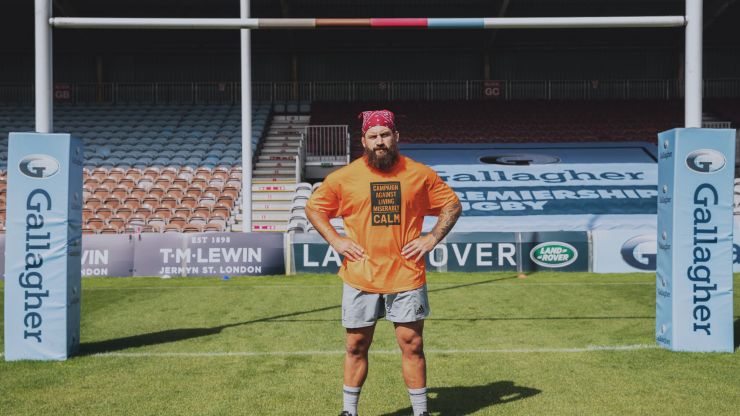 England rugby star Joe Marler has teamed up with the Campaign Against Living Miserably for a unique YouTube video about mental health.
The film starts with Marler talking about a "great win" on the rugby field, nothing out of the ordinary so far. However, as he finishes his sentence he turns to face the camera and directly addresses the viewer.
"How did that sound? Pretty standard?". Joe then tells the viewer to hover the cursor over the YouTube timeline preview to get the real story, adding "I'll wait".
As the viewer hovers across the timeline, the preview reveals the true message – "Yeah I'm not doing good, I try to put on a brave face but it's not helping. I'm on the brink."
It highlights how many people, especially men, often hide their feelings and find it difficult to speak openly about mental health.
"It can be hard to tell someone you're struggling," the video ends with. "So no matter who you are, CALM is here to help you find the words".
Simon Gunning a spokesperson from CALM said "Like Joe, we all go through tough times, whether it's the breakdown of a relationship, losing a job, financial worries, or going through a bereavement. But as men, we sometimes try to mask our emotions and put on a brave face."
If you're struggling, talk to CALM on 0800 58 58 58 (UK) or through their webchat. Their trained support workers are available from 5pm to midnight, 365 days a year to provide practical support and advice.