Morrisons are giving away free wonky carrots for Rudolph this Christmas
By Rachel McCullough on Thursday, December 12, 2019
Morrisons will give away thousands of carrots to customers who want to leave treats by the fireplace for Father Christmas and his reindeers on Christmas Eve this year.
The misshapen vegetables will be handed out in 493 Morrisons stores across the country on Saturday 21st December.

Over the festive period carrot sales soar at Morrisons – from a typical 450,000 bags-a-week to over 1.6 million in the last three weeks of December, but wonky carrots still only account for between 10 to 15 percent of these sales.
Aiming to prove wonky veg is just as tasty as traditionally shaped vegetables and encourage customers to purchase more oversized or odd-shaped veg in the future, Morrisons will spread Christmas cheer by handing out the staple in bags labelled 'Carrots for Rudolf'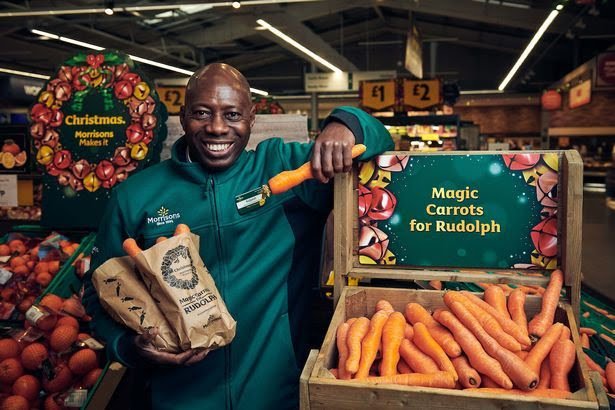 Alastair Ferguson, carrot farmer for Morrisons at Strawsons Farm said: 'The heavy rainfall this year has made harvesting very challenging.
We've plenty of standard carrots for Christmas dinner – but also have a lot of wonky carrots.
Carrots for Rudolph is helpful because it introduces customers to wonky veg, finds these carrots a home, and stops them being wasted."
Morrisons will also be giving customers one orange per child to go in their Christmas stockings on Sunday, December 22.