BBC promote His Dark Materials with striking 'breathing billboard'
By James Herring on Saturday, November 9, 2019
The BBC has unveiled a striking 'breathing billboard' at London's Westfield Shopping Centre to promote new drama series 'His Dark Materials' .
The special build incorporates a high-powered steam pipe which triggers icy-breath from the jaws of polar bear character Iorek Byrnison.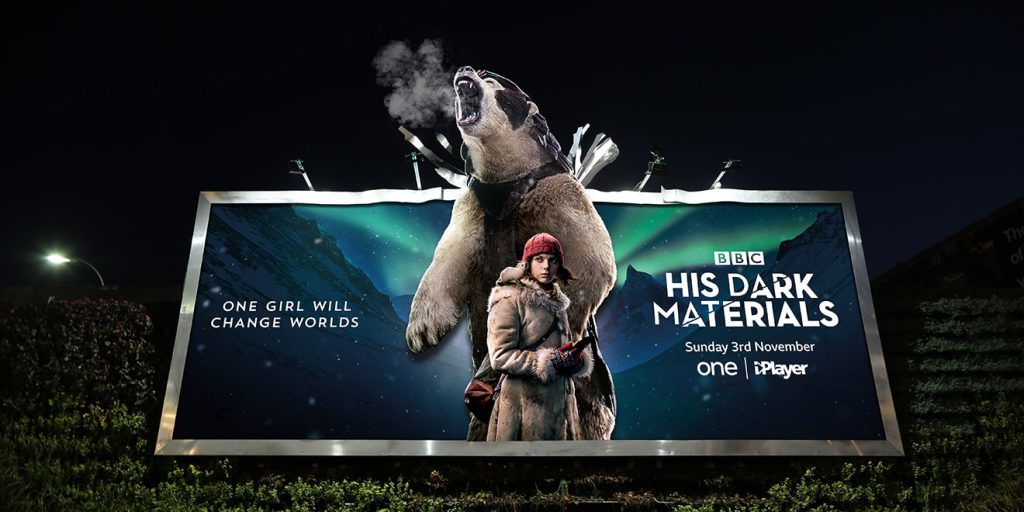 The billboard brings life one of the series' famous tribes – warrior polar bears called panserbjørne.
The eight-part drama is based on Northern Lights, the first book in Pullman's trilogy.
Other elements of the marketing campaign by BBC Creative for the eight-part series include an interactive game on social awarding the user their own personal daemon.
The first episode of the series drew an average audience of 7.2 million viewers, according to overnight figures from Barb.