Nike paint Los Angeles running track in pride flag colours
By Louise Dolan on Friday, November 8, 2019
Nike have refurbished a running track at Los Angeles City College with each lane painted a colour of the rainbow pride flag to advocate for the equality and inclusivity of LGBT+ athletes.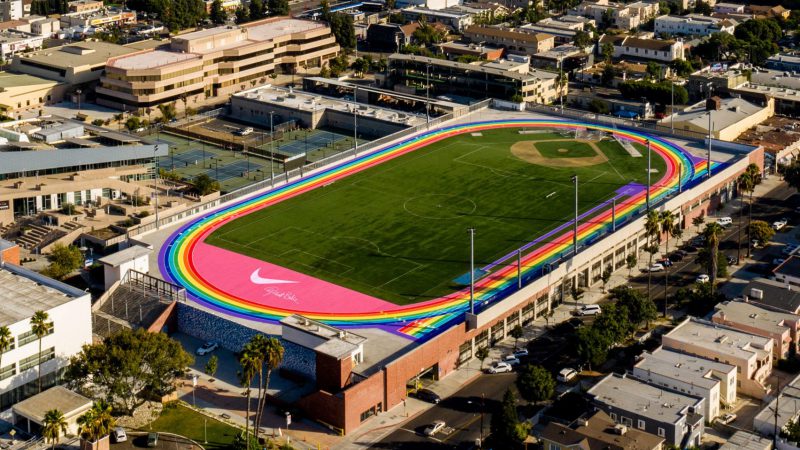 "At Nike, we believe in the pursuit of equality for every athlete," said Nike. "We honour every voice advocating for equality—those standing up to make a difference and Be True."
Nike unveiled the track on National Coming Out Day on 11 October as part of their Be True campaign which launched in 2012 and it is dedicated to Gilbert Baker, the artist who designed the rainbow flag that now symbolises Pride.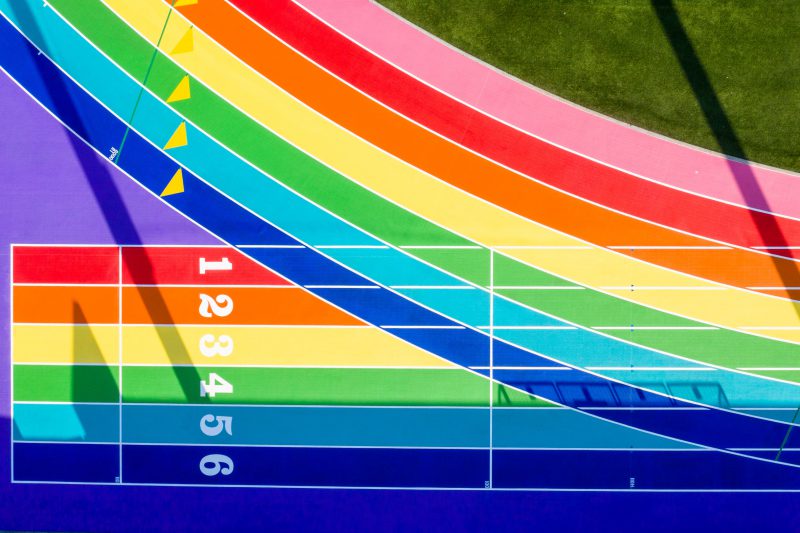 Nike annually designs clothes and shoes that feature symbols associated with LGBT+ and pride. Alongside the refurbishment of the running field, Nike collaborated with the Gilbert Baker Estate to create t-shirts, trainers and socks that pay tribute to the activist.
Baker's signature is featured at the bottom of the baseball field alongside a large Nike swoosh logo.
The sports brand added: "Together, Nike and Baker share a vision for a more inclusive culture through the power of sport, and are dedicated to providing inclusive spaces for LGBT+ athletes to practice the sports they love".
By @HanPriestley