Ikea invent 'The world's comfiest font'
By James Herring on Friday, July 5, 2019
In response to all the memes born from it's online sofa planner – Ikea has released a free font called Soffa Sans.
The online tool allows for customers to imagine configurations of Ikea's modular couches – and inspired a tweet that went viral.
Twitter user @rudermensch, made this "extremely powerful $15,000 couch."
thank you ikea for this extremely powerful $15,000 couch pic.twitter.com/UgwWPhV6JV

— Judeo?Bolshevik (@rudermensch) June 21, 2019
In response Ikea worked with digital agency Proximity London to create the Soffa Sans font.
Calling itself the "the world's comfiest font,"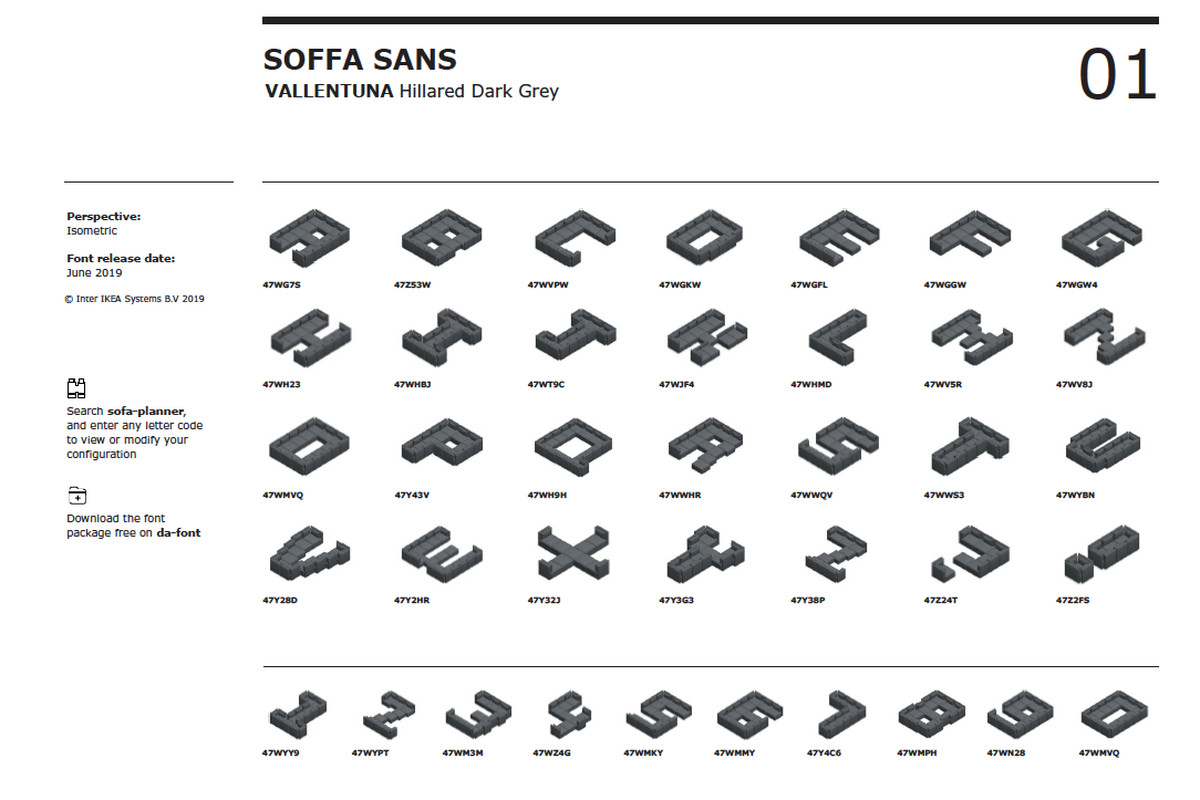 You can download the font from the IKEA website.
h/t The Verge