How about spending the night in a giant pink pig?
By James Herring on Tuesday, July 16, 2019
From wacky treehouses, abandoned caves and converted caravans – there's a camping experience for everyone.
But what about spending an overnight in a giant pink pig?
Introducing the 'Trojan Pig' – courtesy of Orchard Pig Pink cider.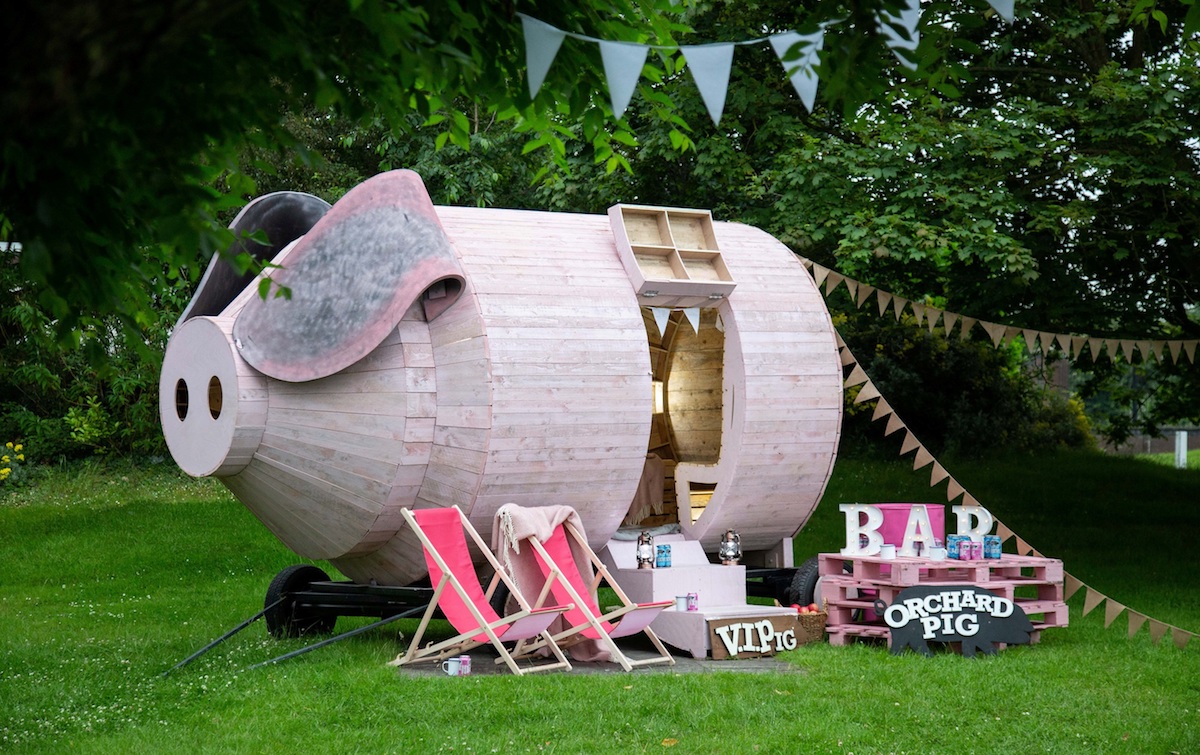 The world's first portable piggy home comes complete with all the necessities for a night under the stars and Orchard Pig is giving everyone the chance to embrace the countryside vibes this summer.
The piggy glamping pod is perfect for a camping trip for two, but can comfortably fit 12 inside – the portable pod will be brought to the location of your choice, and equipped with all the camping essentials.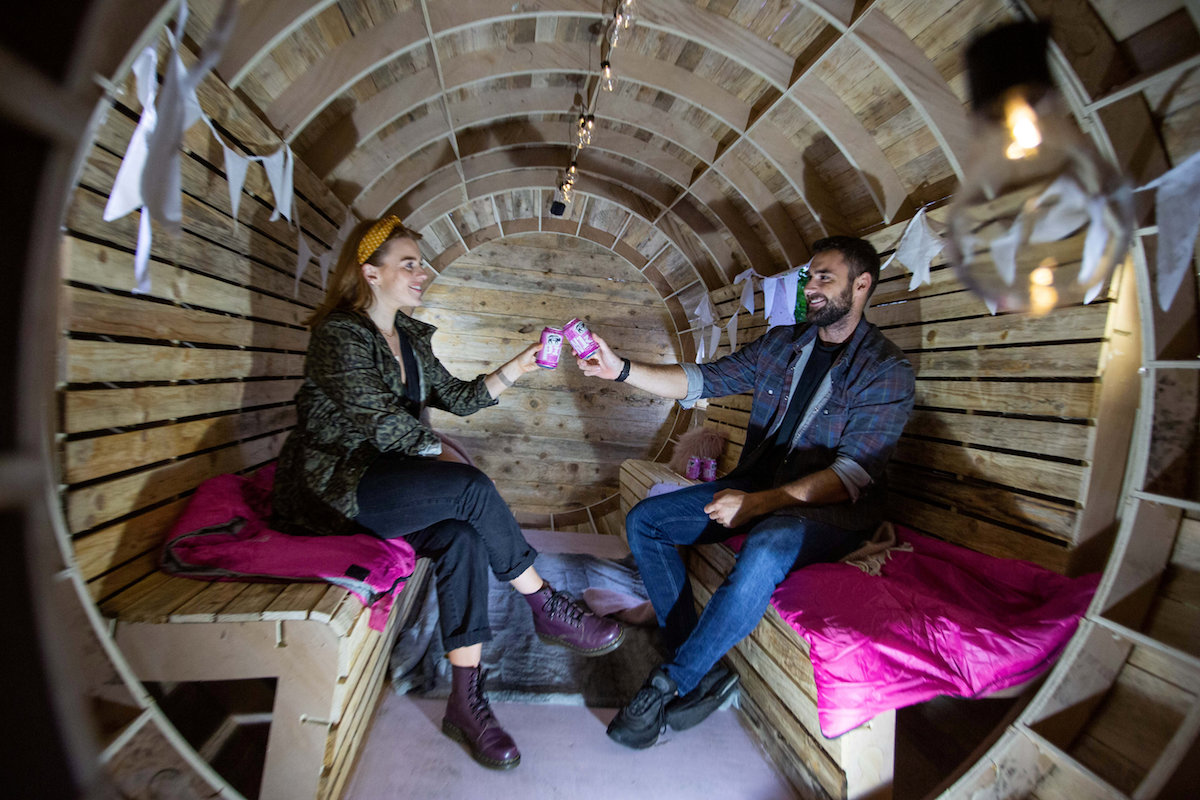 Rhona Fyfe, Brand Manager of Orchard Pig, said:  "Everyone loves a taste of the countryside, but we know its not always easy to get to, and the old-school camping experience isn't always glamorous. That's why we're turning glamping into glamPIG – bringing flavours of the farmlands to wherever you desire, complete with sleeping bags, facilities and of course plenty of Orchard Pig Pink cider to quench your thirst. We promise that you'll never experience anything like it – prepare for a night sleeping inside a giant pink wooden PIG – that's something to snout about."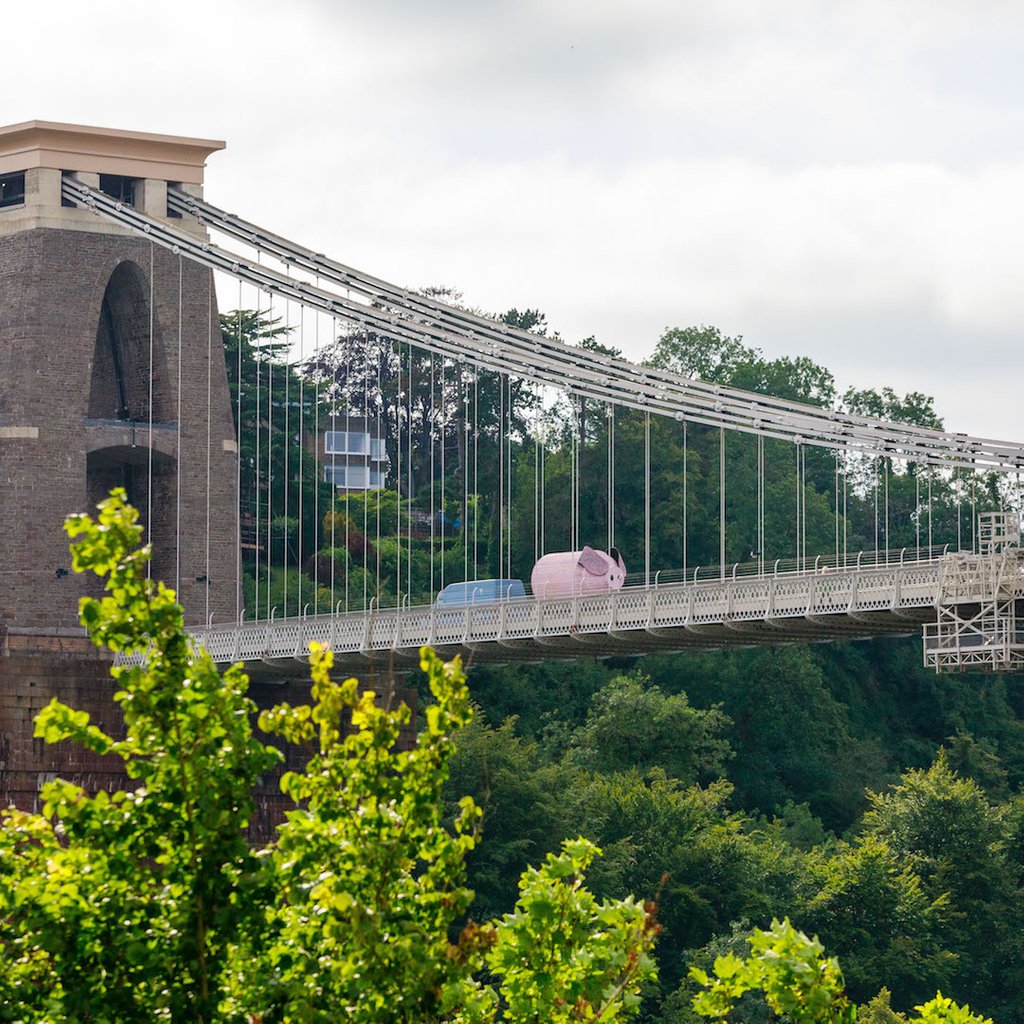 You can rent the trojan pig on AirBnB.
Agency: Wire