The smallest McDonald's in the world is a fully functional beehive
By James Herring on Thursday, May 23, 2019
Mcdonald's Sweden has unveiled a mini version of its iconic restaurant  – in the form of a fully functional beehive.
Complete with drive-thru windows, seating, signage and al fresco tables, the fast food company is calling the hive it's 'smallest mcdonald's in the world'.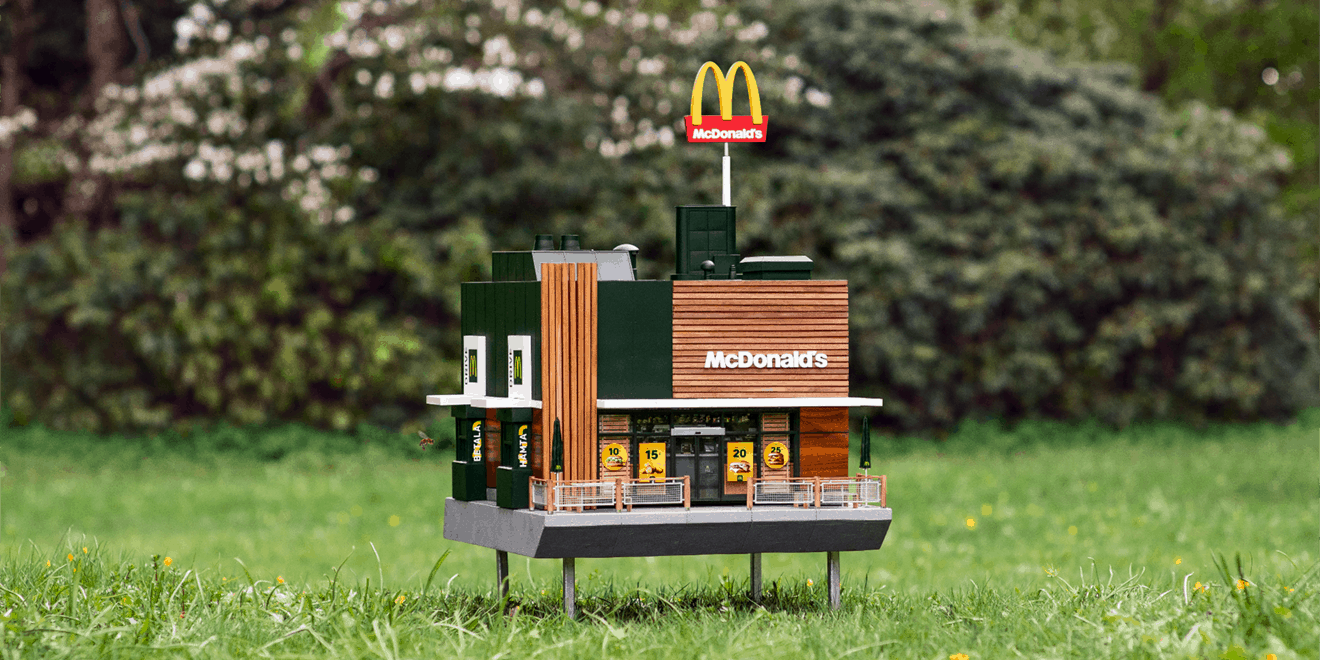 The global bee population decline could prove a devastating loss of the world's ecosystem and food supply.
So McDonald's has likely a vested interest in ensuring that bees can keep doing their important work.
Sweden's franchisees are experimenting with beehives on top of some restaurants in the country.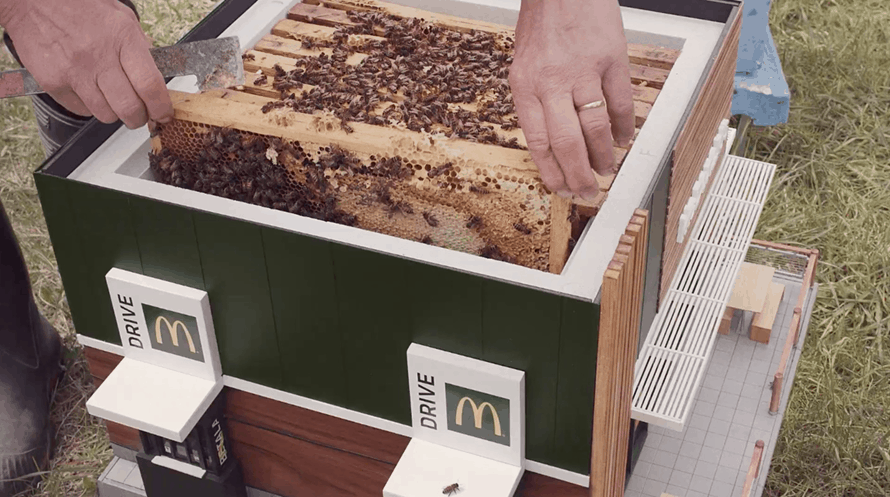 Celebrating World Bee Day and part of the brand's sustainability efforts in Sweden, McHive contains enough space for thousands of bees to work their magic.
"We have a lot of really devoted franchisees who contribute to our sustainability work, and it feels good that we can use our size to amplify such a great idea as beehives on the rooftops," said Christoffer Rönnblad, marketing director of McDonald's Sweden.
McHive was designed and built by set designer Nicklas Nilsson. It was auctioned at a charity fundraiser and sold to a franchisee for more than $10,000.