Ikea recreates iconic rooms from 'Friends', 'The Simpsons' and 'Stranger Things' with own range
By Staff on Thursday, May 30, 2019
Thanks to Ikea, it's now possible to live in a complete recreation of favourite iconic TV living room sets from The Simpsons, Stranger Things and Friends.
The "Real Life" campaign shows how you can use the Ikea catalogue to channel famous character's interior design tastes; from Monica Geller's coffee table for just $95, or a set of Joyce Byers's candles for $29. Products have been grouped together on the Ikea website so customers can easily find the look they want to recreate.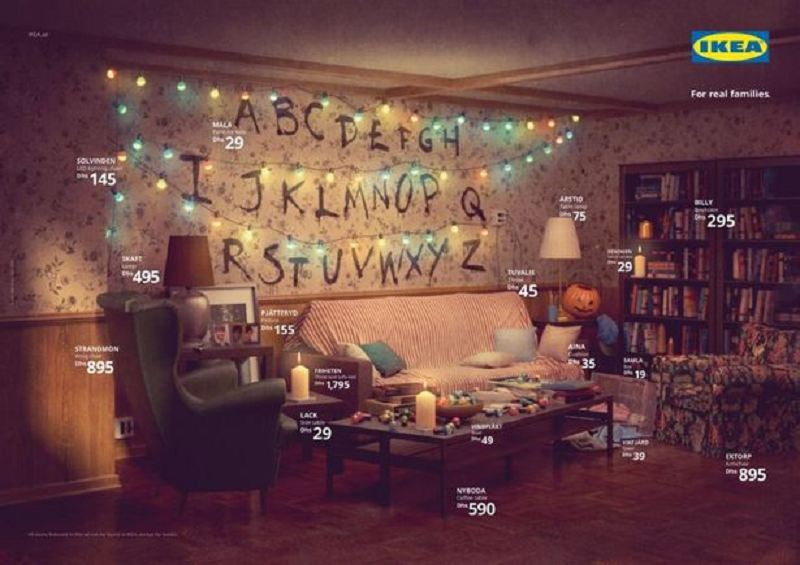 "The Ikea team worked closely with the creatives for months," said Vinod Jayan, the managing director for Ikea UAE, Qatar, Egypt and Oman.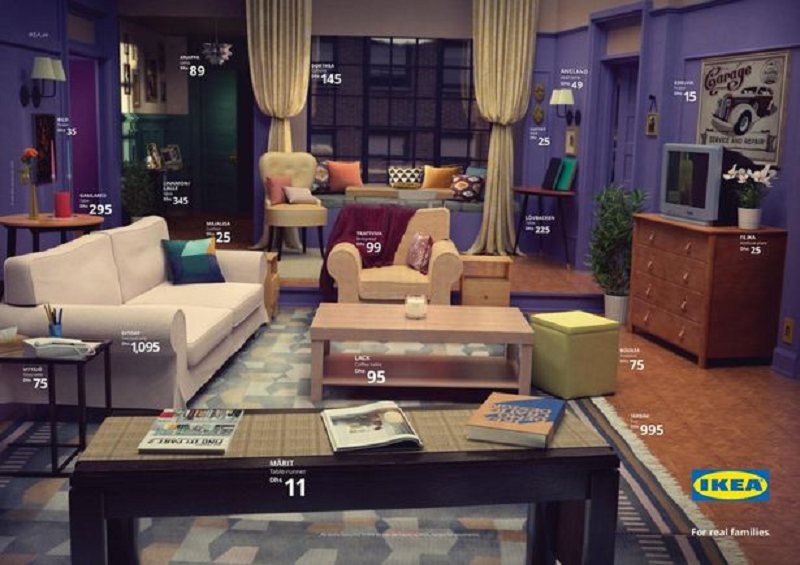 "They went through hundreds of items to find the perfect pieces that would bring those iconic rooms … a true testament of what Ikea represents: a place where everyone can bring whatever idea they see or have to life."
Although the rooms haven't been outwardly announced as being from a certain franchise, it's obvious what shows they emulate. Instead, the rooms have been named 'Room For Families', 'Room For Mates' and 'Room For Everyone'.
Agency: Publicis