An American sneaker brand is flogging Avocado-toast trainers
By James Herring on Thursday, February 28, 2019
Just when you thought the marketing industry had stopped pedalling godawful avocado themed ideas…
An American sneaker brand is now selling a sneaker inspired by millennials' favorite food.
Saucony's 'Shadow 6000 Avocado Toast' features "smashed avocado textured suede" and red-pepper flake speckle on the collar lining.
According to Saucony's website "It's everything you avo-wanted, even if the guac is extra,"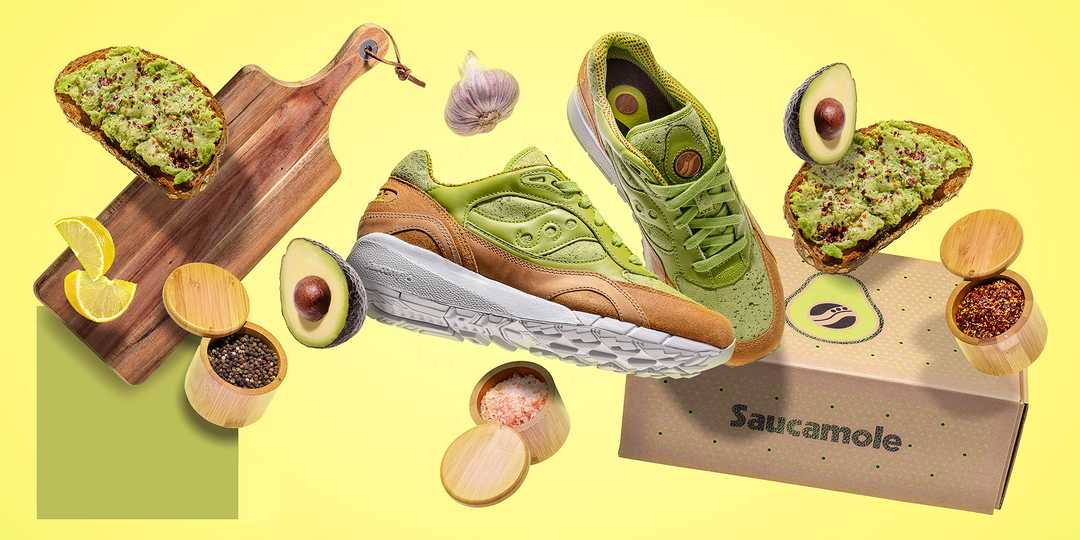 The sneakers cost $130 – only 1,200 pairs were made.
Avocado Toast became an in-joke after a quote from Australian property developer Tim Gurner who said he got rich by saving and not spending money on frivolous things such as avocado toast.
This isn't the first time Saucony has turned to a menu for shoe inspiration – last year they teamed with Dunkin' Donuts to create a doughnut-themed shoe.
Last year Virgin Trains invited customers aged 26-30 bring along an avocado when buying a ticket on Virgin trains to claim a discount.
And British supermarket Asda cashed in on a trend of millennial lovebirds who were proposing to their one-and-only with avocados.
source: USA TODAY