Brighton Hemp dispensary is seeking a 'professional spliff roller'
By Staff on Wednesday, February 27, 2019
The Hemp Earth Dispensary in Brighton is holding a spliff rolling competition with the winner being offered a job as a professional roller.
The dispensary posted the event on Facebook, inviting those who think they construct the perfect joint in less than five minutes to try out for the position paying £10 an hour.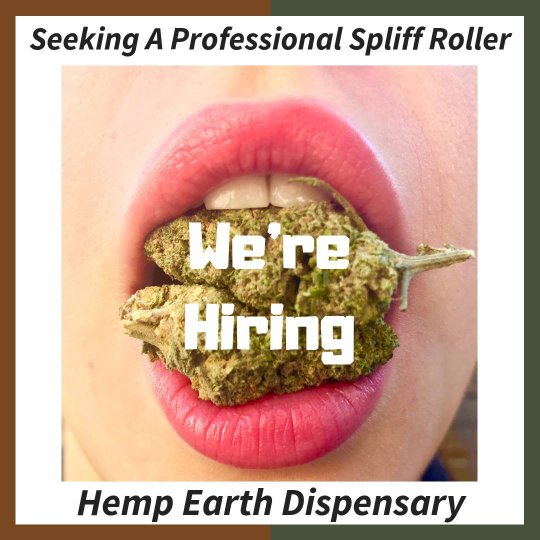 The advertisement reads: 'We are seeking the crème de la crème of Brighton based spliff rollers to come and join our team at Hemp Earth Dispensary…can you roll the perfect pure spliff in under five minutes? If so then we want you! Come to Hemp Earth Dispensary on Wednesday, February 27 at 2pm for a spliff rolling contest.'
The dispensary insists the joints will be made using 'only legal herbal products', in fact candidates will be making spliffs from organic rolling paper and 0.7gms of the company's 'finest CBD Flowers'.
A spokesman for the Hemp Earth Dispensary said:  'More than anything we wish to stress, that nothing illegal is ever present on the premises at any time, and attempting to bring any prohibited substances on to our premises is strictly forbidden.'
The winner will be required to work two hours per week for £10 an hour.