Chanel creates stunning beach set for Paris Fashion Week
By James Herring on Wednesday, October 3, 2018
Fashion house Chanel have created a stunning beach scene at Paris Fashion Week to launch their latest collection.
A beach was recreated that included blue sky, wooden docks and lifeguards – reports The Guardian .
The elaborate scene utilised a wave machine to bring waves gently crashing onto the pristine sand.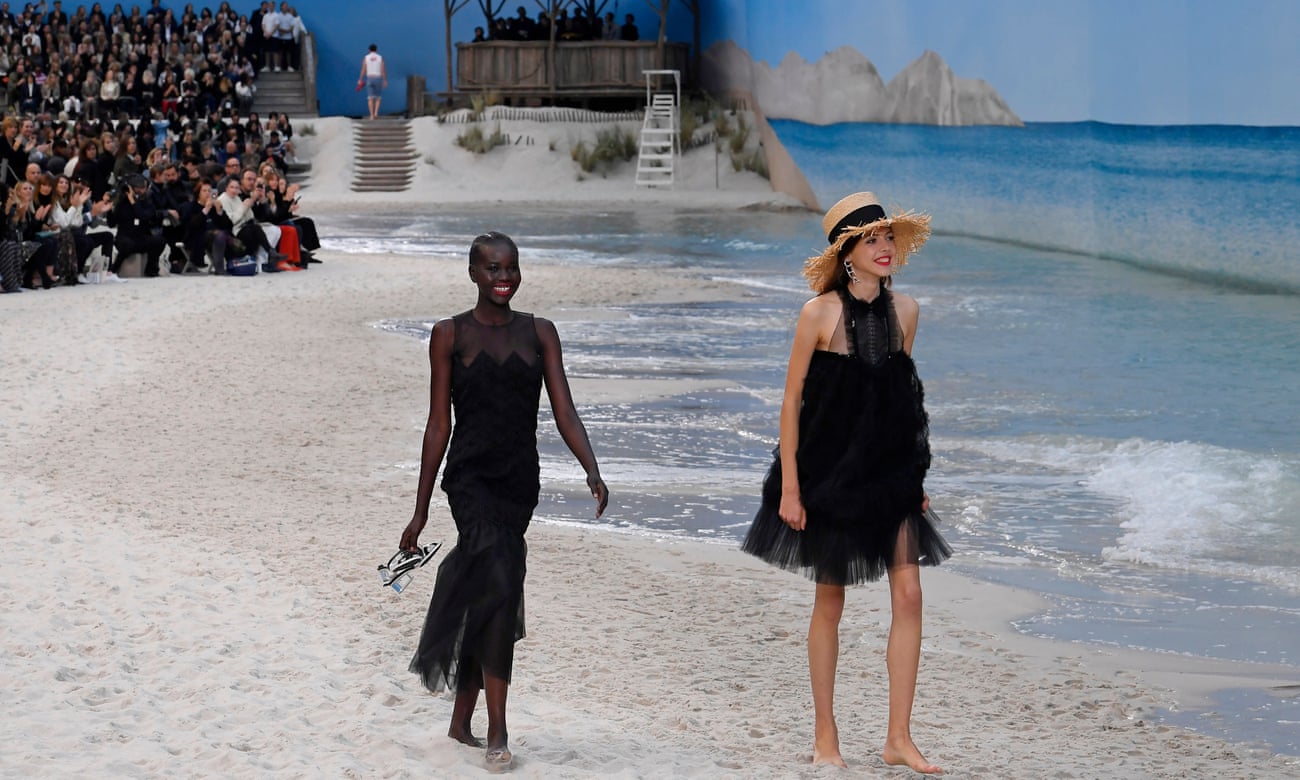 To ice the cake former Baywatch actor Pamela Anderson was in the front row.
Lifeguards patrolled the shores in Chanel-branded beachwear and shades and shades.
Karl Lagerfeld creates a @CHANEL beach, complete with lapping waves, indoors in the Grand Palais. #PFW pic.twitter.com/hslsfgSz1I

— @Booth (@Booth) October 2, 2018
.@KARLLAGERFELD brings @CHANEL to the beach for its Spring 2019 runway show at Paris Fashion Week. https://t.co/Knwwx85ffE pic.twitter.com/ibgZ2Jgz2p

— M2M (@m2m) October 2, 2018
Karl Lagerfeld brings the beach to the Grand Palais for @chanel. Yes, the water is real and lapping at the runway. They have hidden pistons. #PFW pic.twitter.com/L1AqXFTktU

— Vanessa Friedman (@VVFriedman) October 2, 2018
Meanwhile down the road L'Oréal hosted fashion show with a difference – installing a catwalk that floated on Paris's Seine River.