Subbuteo launch the world's first female football set
By Sam Corry on Thursday, May 3, 2018
Subbuteo has unveiled the world's first female football set to celebrate the women's FA Cup Final on Saturday.
The new game features female players in blue and red strips commemorating Chelsea Ladies vs. Arsenal Women who are playing this weekend.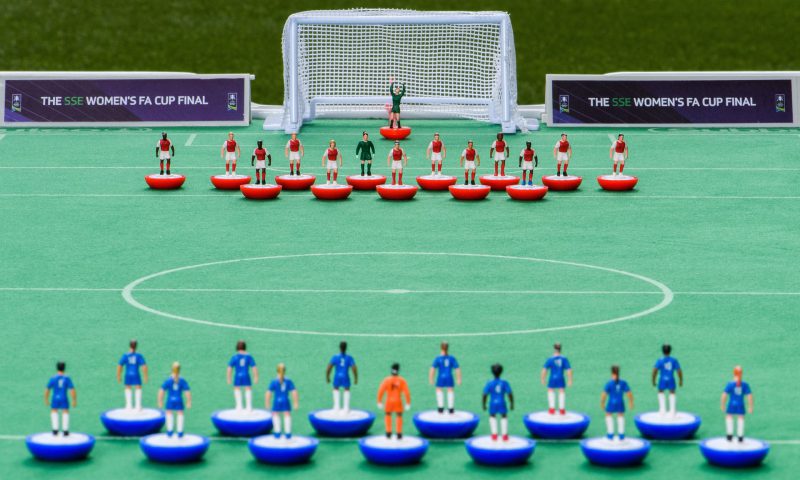 Maker Hasbro teamed up with the FA to create the historic 100th limited edition set, which was launched by England legend Sue Smith at Wembley Stadium.
Unfortunately you can't buy one of these, because it's a PR stunt, but you can win one via the FA's social media channels.
by @Here_is_Sam