Swarm of 1,000 drones come together to create TIME magazine cover
By James Herring on Thursday, May 31, 2018
Taking creative cover art to the next level – TIME magazine teamed up with Intel for this incredible creation.
The publisher deployed 958 drones to create the iconic TIME logo and red border in midair over California.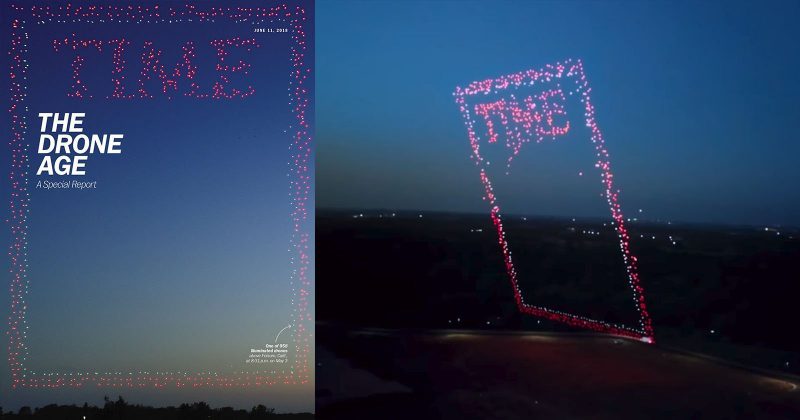 The cover, of a drone-themed special edition,  spanned a height of about 330 feet  and required close formation flight.
Working with the same team who delivered the Olympic opening ceremony spectacular – the swarm hovered over Folsom, Calif. for a moment before returning to earth.
And to cap it all off, the cover photo was shot by a drone itself
"The major challenge of this particular animation is the height at which we have to fly and getting the resolution we want in the Time logo," said Intel animation lead Tim Heath.
Time have published a behind-the-scenes video of the shoot.
via Time