Pringles launches full Thanksgiving dinner flavours
By Angharad Welsh on Friday, November 17, 2017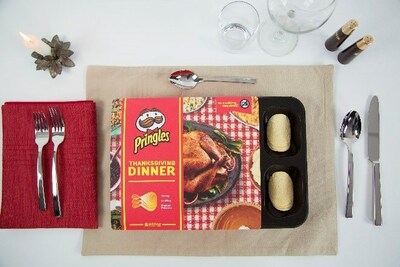 Being raised in Wales, I've never experienced a proper Thanksgiving dinner, but I'm pretty sure Pringles (or crisps in general) feature heavily in it.
Until now! Pringles has launched the first ever Thanksgiving Dinner flavours. Each 'dinner' contains a tray of eight new Thanksgiving themed flavors: Turkey, Mashed Potatoes, Stuffing, Cranberry Sauce, Creamed Corn, Green Bean Casserole, Mac & Cheese and Pumpkin Pie. All can be stacked in a variety of ways, as shown in the handy example below.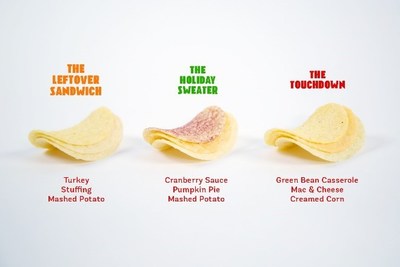 Sadly, for snack fans and Thanksgiving lovers, there will only be a limited number of these available – and given the coverage I've seen so far, people in the US have gone mad for the idea! It's a nice bit of PR for Pringles ahead of the long festive season.