Augmented Reality Penguins…
By Don Ferguson on Sunday, October 13, 2013
Now more than ever consumers are surrounded with prompts to 'do', 'see' and 'buy' things – most commonly driving clicks and people to find said product/service online. That said the millions of businesses that rely on good old-fashioned footfall continue to face the altogether more tedious problem of actually getting people away from their computer screens and down to the tills.
One business, facing this very dilemma was Tokyo based Sunshine Aquarium, a would be tourist hot-spot located around 1km away from any form of public transport. Facing the prospect of dwindling customers unwilling, unable or completely confused by the onward journey – this awkward analogue problem was unpicked by a rather elegant online solution in the form of… digital penguins.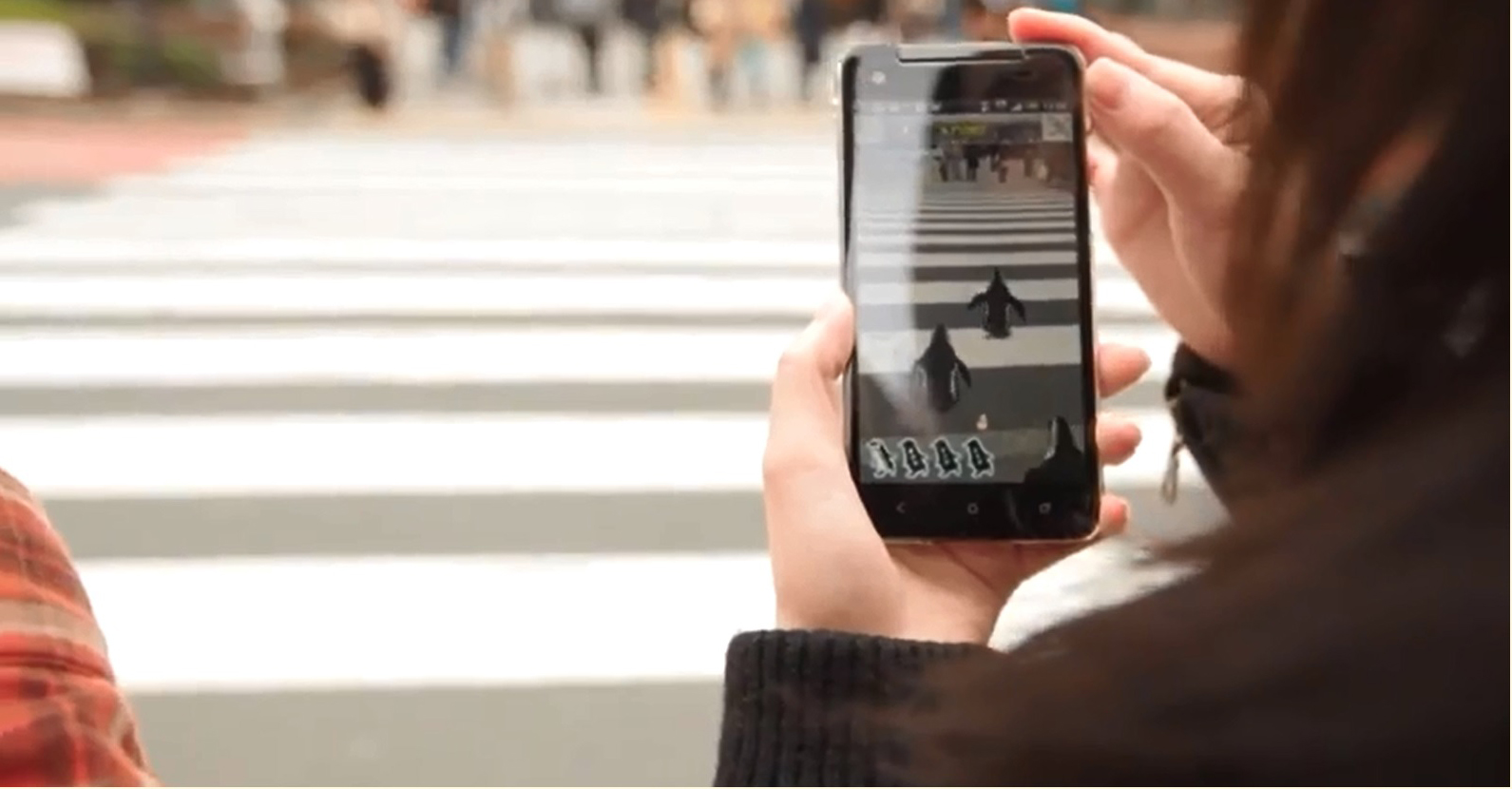 Japanese PR and advertising agency Hakuhodo set about this by creating an app they called 'Penguin NAVI', which essentially brought the aquarium's star attraction to life via the magic of Augmented Reality. From the subway station, signposts urged potential visitors to pull out their smartphones and download Penguin NAVI using a QR code, which, once activated, allowed them to follow their fine feathered friends all the way to the turnstiles.
Crafted using motion sensor technology so the digital-birds mimicked the real life movements of their real-world black and white counterparts, allowing them to waddle and flap all the way to the turnstiles. The app has already had considerable effects on the aquarium's bottom-line, whilst also helping those clever chaps at Hakuhodo win a coveted Silver Lion for use of tech at Cannes earlier this year.
Explaining it better than I ever could, check out the video of the conception of Penguin NAVI …