Paddy Power and Stonewall 'Right Behind Gay Footballers'
By Ciaran McCormick on Thursday, September 19, 2013
Bookmaker Paddy Power and gay rights charity Stonewall have teamed up to challenge the taboo of sexuality in football. They sent 5,000 rainbow shoelaces to players in every professional club to wear during matches. The campaign has been a hit, with the promoted tweet #RBGF drawing attention. It has reached millions through Everton FC and Joey Barton, a high-profile straight footballer. He tweeted pictures wearing the rainbow laces and lavished the campaign with support. Notably, it featured in a segment on Sky Sports' Monday Night Football.
It is a powerful example of positive PR. Moreover, it projects Paddy Power further in a crowded gambling market. It may also help soften their image after they were heavily criticised for transphobia in 2012. Their advert asked viewers to guess the gender of heavily stereotyped transgender individuals and was banned. It has even been a talking point with the 'Football v Homophobia' campaign group criticising it for its use of innuendo.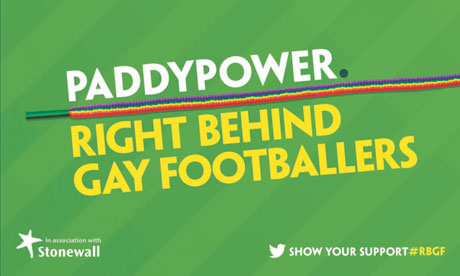 This campaign is a bold step into a gap in the football market, which has previously seen the high-profile Kick Racism Out of Football. Two groups that would not normally come into contact have struck up a mutually beneficial partnership. It has combined the social media buzz of #RBGF and support from football's role models as well as traditional adverts and editorials.