IRN-BRU also offers personalised cans in funny piggyback stunt – provided your name is Fanny
By Rich Leigh on Friday, May 31, 2013
Poking fun at Coca-Cola's enviably successful 'Share a Coke' named bottle campaign, Scottish favourite IRN-BRU has released its very own range of named drinks cans.
Unfortunately, the personalised range extends only to one name: Fanny.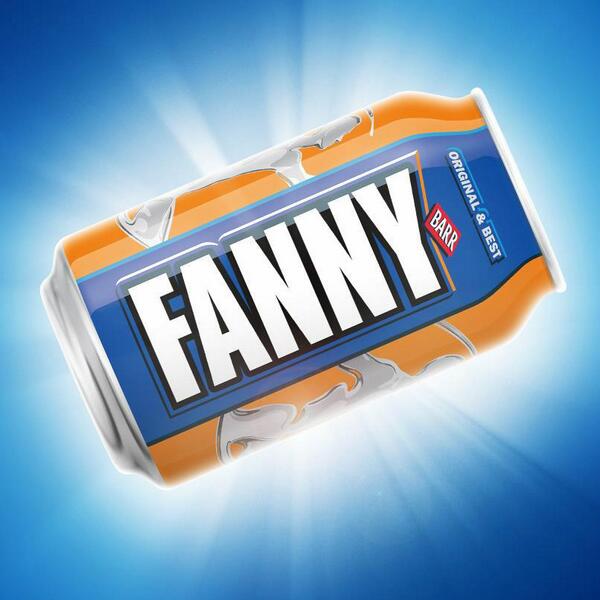 A friend of mine recently told me a tale of woe in which he had to wait ages to get to a shop fridge, simply because people were faffing about trying to find their name. At least the same won't happen with IRN-BRU's funny reactive effort.
Last year IRN-BRU released the following TV ad featuring the word Fanny, prompting a WHOLE 24 complaints:
Source: The Drum