Billboard shows different messages to children and adults in bid to help abused children
By Rich Leigh on Tuesday, May 7, 2013
A billboard in Spain created on behalf of the ANAR Foundation (Aid to Children and Adolescents at Risk) shows children and adults a different message, aiming to aid abused children, even if with their abuser.
This is a nice campaign and, given the coverage/acclaim it's achieved/received, will no doubt clean up when it comes to award time. That said, the fact it's been so widely shared may just encourage an abusive adult to simply cross the street. Just a thought.
'Lenticular printing' enables the effect, allowing different images to be seen depending on the viewer's height. If the billboard is seen by children* under 1.3 meters (about 4 feet 3 inches), the message, 'If somebody hurts you, phone us and we'll help you' appears along with a phone number. There's also a message just for adults, a warning saying, "Sometimes child abuse is only visible to the child suffering it."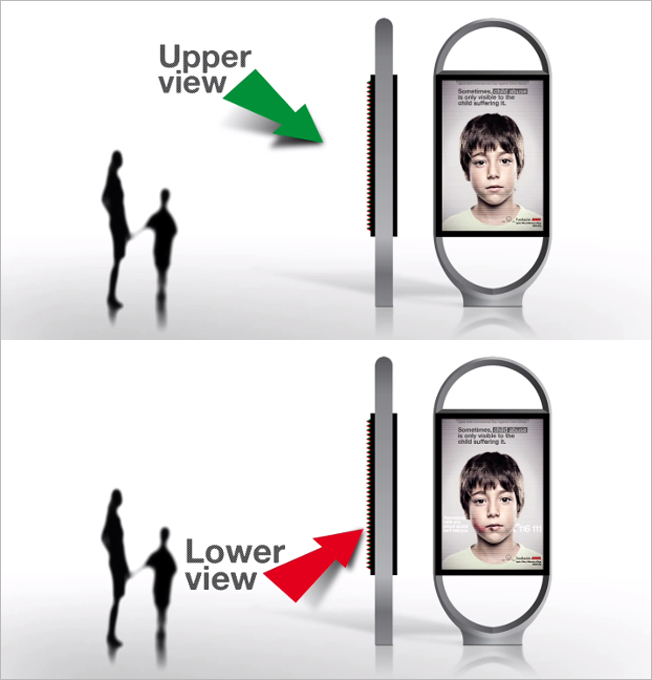 *We're all thinking it. Given any adult human below the height of 4'10" is considered a dwarf, many would indeed see the message intended for kids.
Source: AdWeek
Involved agency: Grey Spain