Kid designs the car of the future… with a little help from MINI
By Evie Moysen on Thursday, November 16, 2023
Every child's dream is to design their own car… Well imagine it actually being made. That was the reality for nine year-old Oliver Gorrod from Oxfordshire!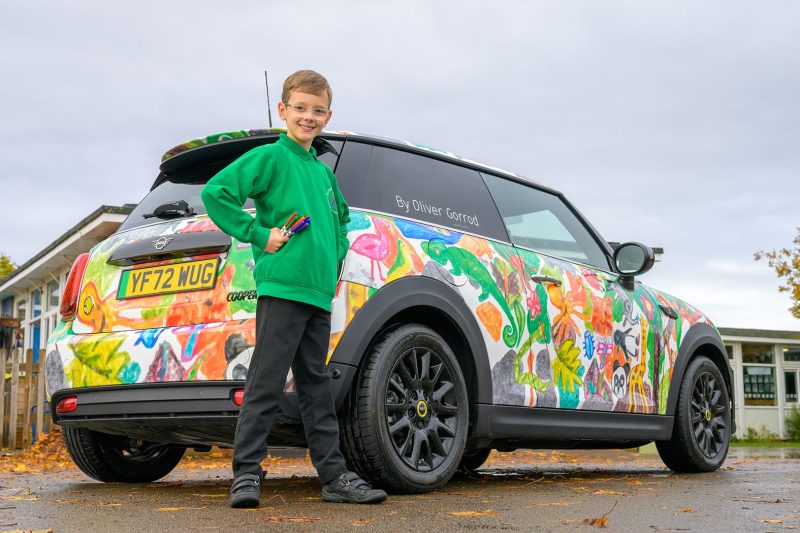 MINI and Crayola ran a contest for kids aged four to 10 in the UK, cleverly named MINI Minds… with Crayola, to design the 'car of the future'. After hundreds of entries, Oliver's design was chosen and turned into the real thing!
His design, which centred around nature and features different kinds of animals and foliage, is inspired by the MINI electric because "they are better for the environment, animals and the planet".
Although the car is beautifully vibrant and colourful, Oliver says the car is meant to be camouflage so it blends in with natural environments.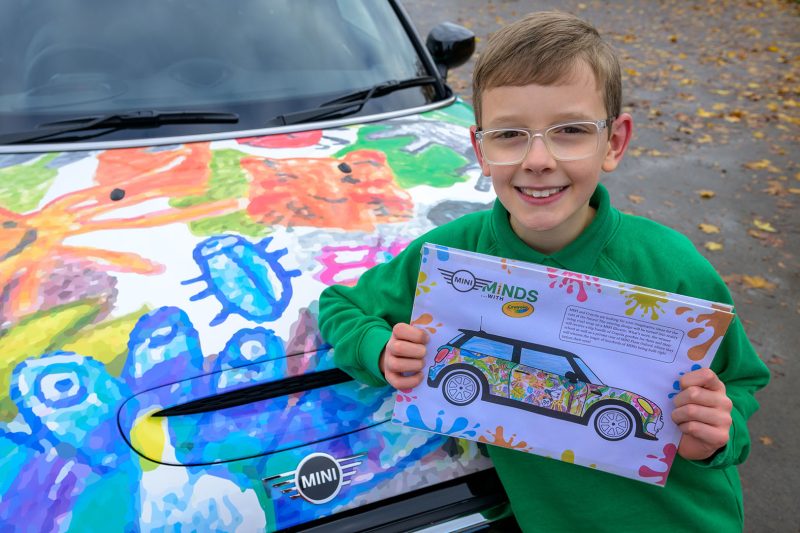 The platform was designed for inspired young minds to express themselves and their creativity and focus it on the future of our cars. More than 25% of the participants want electric cars, as they're environmentally friendly and help protect the future of our planet.
MINI then brought his design to life and wrapped an electric car in vinyl which they brought to his school! Bragging rights for the rest of the school year…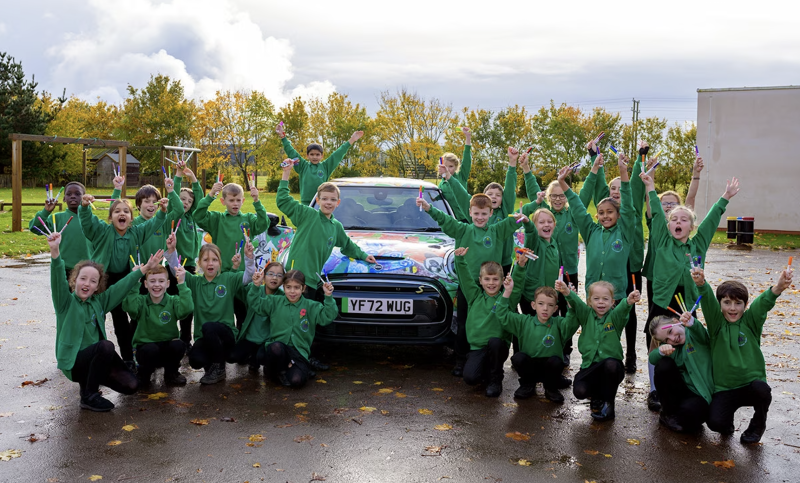 Crayola also supplied Oliver and his school with a large selection of art materials, as well as a fun visit to the MINI plant in Oxford to see how the car is made.